About the Internship
The University Program at Ingredion is intended to provide meaningful experiences to students and develop them for potential full-time opportunities with Ingredion.
An internship at Ingredion will allow you to gain real world experience in a variety of fields. You'll have a competitively paid opportunity that will allow you to participate in just-in-time projects and attend company events. Expect to partner with department leaders, learn a variety of functional process and professional development, and present your accomplishments in front of Ingredion leaders.
About Ingredion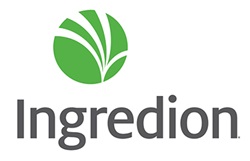 Ingredion is a leading global ingredients solutions company. They make sweeteners, starches, nutrition ingredients and biomaterials that are used by customers in everyday products—from food and beverage to paper and pharmaceuticals.
Ingredion combined the power of technology with the best of nature. They hold themselves to the highest standards in ethics, safety, quality, and sustainability. Ingredion's business is driven by the desire to unlocking the potential of people, nature, and technology to make life better.
Application Deadline
The application period for this opportunity is now closed.
Feeding Tomorrow's Intern+ Package with Ingredion Includes:
One (1) paid summer internship for summer 2020 provided by Ingredion
One (1) $2,000 tuition scholarship for 2019–2020 academic year provided by Feeding Tomorrow Ingredion Scholarship Fund
Opportunity to attend IFT20 in Chicago, IL in July 2020
Opportunity to connect with other Intern+ recipients for additional networking and learning throughout the summer (virtually and in-person)
What Ingredion Looks for in an Intern:
Progress towards a bachelor's or master's degree program in Food Science, Nutrition, or related field with basic knowledge of sugar alternatives (e.g., stevia, polyois) preferred.
A minimum GPA of at least 3.0/4.0 required
Ability to work 40 hours per week during the summer internship term
Familiarity with experimental design, statistical data analysis, and interpretation of results
Proficiency in Microsoft Office (Word, Excel, PowerPoint)
Currently possess unrestricted authorization to work in the United States. Ingredion does not intend to sponsor work visas with respect to this position or to provide this position as OPT or CPT.
Be a currently enrolled student in a bachelor's or master's degree program. If currently enrolled in an undergrad status, must have completed at least two years of coursework with status as a sophomore, junior or non-graduating senior.