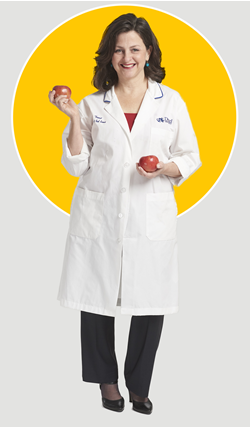 Rosemary Trout, DHSc
Program Director and Assistant Clinical Professor of Culinary Arts & Food Science
Drexel University
Rosemary Trout teaches and writes laboratory exercises for food science, food microbiology, food composition and sensory analysis courses. She has done research in antioxidant properties of fruit juices, chocolate sensory appeal, and has had funded research on food sustainability and reduction in food waste-centered curriculum development with colleagues through the James Beard Foundation and new dairy-based food product development and sensory analysis for the Pennsylvania Department of Agriculture. Trout has been an invited speaker most recently at Monell Chemical Senses Center, Rutgers University and at the University of Pennsylvania Medical School Culinary Medicine group.
Most recently, Trout is the featured food scientist @epicurious.com in over 60 episodes of "4 Levels," "Answered By Experts, FAQ" and "Ingredient Swap" and has appeared in several videos for Bon Appetit, such as "Making Perfect" and "Molly Tries" with over 200 Million views combined. She has also been featured on NPR's Radio Times with Mary Cummings-Jordan, in Philadelphia Magazine and Reader's Digest.