2020 Virtual Fun Run + Fitness
June 1 – July 17, 2020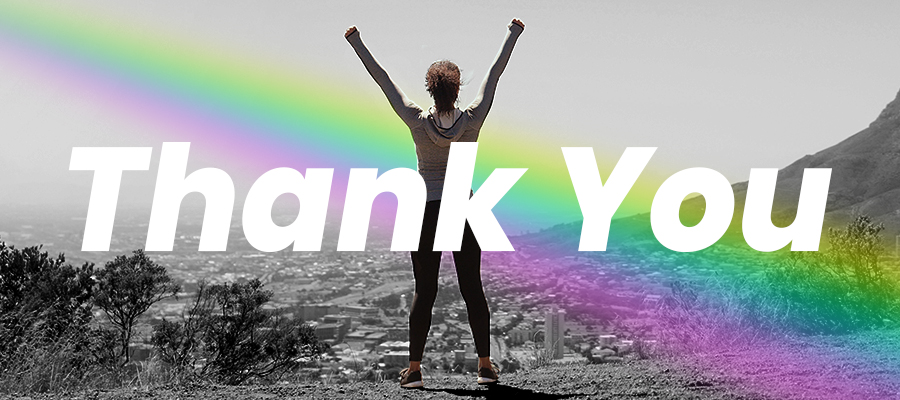 Thank you to all the participants and sponsors of Feeding Tomorrow's 2020 Virtual Fun Run + Fitness. Your generous support helped us raise $61,000 for student scholarships!Powered by IFT Student Association, proceeds from this virtual event funding academic scholarships for students pursuing a variety of degrees in the science of food.
Read the 2020 Virtual Fun Run + Fitness Impact Report
Feeding Tomorrow aims to ensure the vital work of food scientists continues and carries over to the next generation. To help make this happen, this year we encouraged members of our community, as well as their friends and family, to take care of themselves and help us raise funds in support of the science of food and scholarships.
This six-week virtual event will feature wellness challenges to help participants make sure they're staying active, eating nutritious food, and taking care of themselves so that they can continue their work contributing to the global food supply.
We look forward to soon being able to share you results of the event.
2020 Virtual Fun Run + Fitness Wellness Challenges
This year we gave participants six Wellness Challenges to complete, and many shared their progress on social media using the hashtags #getfit2feed and #feedingtomorrow.
Wellness Challenge #1: Salads – Eat a salad every day for one week. It's a great way to get your greens in and show off your culinary prowess.
Wellness Challenge #2: Yoga – For this challenge, we want you to stretch yourself with yoga. Follow along with a guided video or do your own routine.
Wellness Challenge #3: Sleep – Silence your devices and give yourself enough time to get eight hours of uninterrupted sleep each night.
Wellness Challenge #4: Strengthen Your Core – Do one 60-second plank, 20 push-ups, or 20 sit-ups each day to build core muscles and promote proper posture.
Wellness Challenge #5: Up Your Water Intake – staying properly hydrated has numerous benefits, especially as you increase physical activity.
Wellness Challenge #6: Cross the Finish Line with a 5k – Getting a great cardio workout is a perfect way to end the 2020 Virtual Fun Run + Fitness, and we want you to go the distance and run, walk, or bike a 5k (or 3.1 miles).
Looking for other ways to give back?
While the IFT community was not able to visit Chicago this July, we still made a lasting impact on Chicagoland! Feeding Tomorrow partnered with the Greater Chicago Food Depository to assist members of the local Chicago community experiencing food insecurity during this challenging time. Through generous donations, we were able to provide 3,405 meals to those in need.
To help those experiencing food insecurity, consider volunteering for or making a donation to the Greater Chicago Food Depository or a similar organization in the Feeding America network in your local area.
Fun Run Impact
The Fun Run not only provides participants a way to relax and enjoy the outdoors with colleagues, it helps nurture future food scientists. See our 2019 Fun Run + Fitness Impact Report for details.
Hear why Fun Run + Fitness volunteer and Feeding Tomorrow Scholarship recipient Amadeus Driando Ahnan supports Feeding Tomorrow's Fun Run + Fitness fundraiser.
Interested in becoming an official event sponsor for the Fun Run + Fitness event? Email [email protected] for more information.