Biotechnologist Isha Datar is looking to advance environmental agendas with lab-produced food.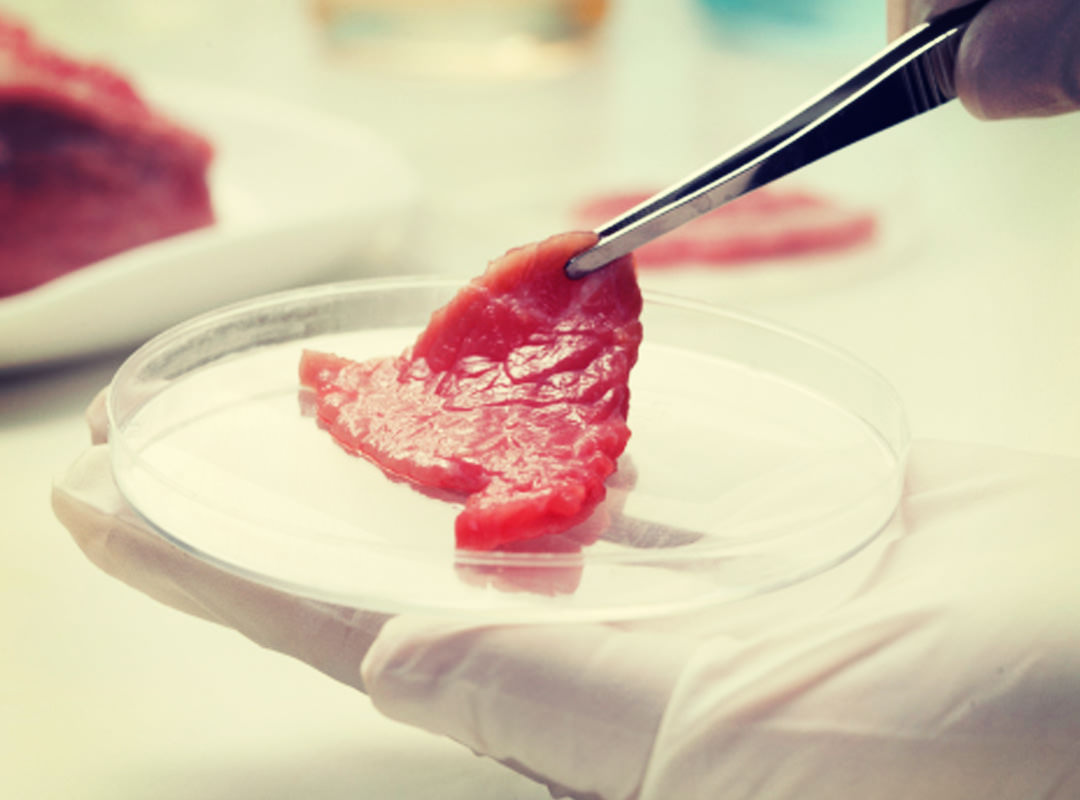 When Isha Datar forged her mark on cellular agriculture as a college student, her mentors reinforced her momentum by sending her constructive comments on her work. Those early mentoring relationships were crucial to Datar as she became a pioneer in the field, which produces animal products such as milk, meat, eggs, and more in a laboratory environment.
Today Datar is executive director of New York–based New Harvest, the public face of lab-made meat and other animal products. New Harvest funds public collaborative research that advances discoveries in cellular agriculture but doesn't conduct research of its own or produce products. Instead, its three employees support a network of cellular agriculture research by developing a community of practice.
New Harvest's efforts have led to the founding of more than a dozen new companies working to commercialize lab-grown animal products, including Memphis Meats, Clara Foods, Finless Foods, Hampton Creek, and Modern Meadow in the United States and SuperMeat in Israel. (None of the products are available to consumers yet.) Datar says lab-made milk products may be the first to hit the mainstream as they can go beyond the available plant-based products, like almond or rice milk, in taste and nutritional value.
New Harvest staffers also review and summarize research journal articles and scientific papers for a non-science audience, disseminating their work to broad academic audiences.
"I can interpret the research to more understandable terms, often leading to a stimulating conversation about cultured meat," says Datar. "At New Harvest, we are also focused on transparency. Ours is more of a science-based perspective rather than a marketing attitude."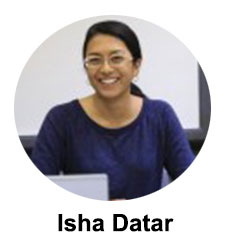 How Cellular Agriculture Is Made
Producing a product using cellular agriculture begins by taking a number of cells from a farm animal and "proliferating" them in a nutrient-rich medium. A single cell could be used to create enough meat to feed the global population for a year, says Datar, because cells are capable of multiplying so many times when grown in a lab culture.
After the cells multiply, they are attached to a sponge-like "scaffold" and soaked with nutrients. They may also be mechanically stretched to increase their size and protein content. The resulting cells can then be harvested, seasoned, cooked, and consumed as a boneless processed meat, such as sausage, hamburger, or chicken nuggets. Cellular agriculture also encompasses lab-produced milk, eggs, meat, gelatin, fur, and leather.
Environmental Considerations
Datar considers environmental sustainability one of the main justifications for producing animal products without animals: Meat from livestock is responsible for over 14% of total global greenhouse gas emissions.
"To me, meat production is so wildly inefficient. We feed a cow 7 kilograms of food to get 1 kilogram of beef, not to mention deforestation and that cows are some of the biggest greenhouse gas emitters," says Datar, who says she eats less meat these days for environmental reasons. "The meat industry is so huge, but not yet recognized for being a huge problem for the environment.
"Cultured meat simultaneously addresses [these and] some other problems," she adds, such as eliminating bacterial contamination.
Beefing Up Production
Looking ahead, Datar believes cellular agriculture will make its way into food systems through mass production in an array of different laboratories. Just as a wide range of people and companies create beer—giant breweries, microbreweries, brew pubs, and do-it-yourself home brewers—the future of lab-produced animal products will likely be just as diversified.
"Imagine what a brewery looks like: stainless steel tanks and very industrial," says Datar. "Those are like bioreactors for cultured meat, which would also be produced in stainless steel tanks that house biological reactions, with temperature controls and various different parameters."
Already, the Technical Research Center in Finland has demonstrated a system for growing plant cells with the same biomolecules as the plant itself in fermenters with capacity of up to 1,000 liters, as well as home bioreactors.
Consumer Pros and Cons
Datar also thinks that ultimately consumers will be able to choose from a variety of lab-produced animal products in supermarket meat and dairy cases.
"If I look at how dairy alternatives have exploded to the grocery store and to Starbucks, where soy milk, almond milk, all kinds of milk and dairy alternatives are sold side by side with cow milk, I don't see why meat alternatives won't have the same pathway," she says. "Already, meat alternatives such as the veggie burger appear on menus next to other burger options. I see no reason why cultured meat won't be offered side by side with real meats at all kinds of restaurants. The goal for this meat is to taste identical to real meat."
Openness about the lab production of meat alternatives has been a key factor in moving cellular agriculture toward public acceptance, but can consumers get past the "yuck" factor? Education will hold the key, says Datar.
"There are things we already eat, such as nondairy products, and people enjoy them," she says. "And when you learn about factory farming, animal welfare, the environmental impacts of meat, I think there will be plenty of people who are waiting to move toward cultured meat when it becomes available."
---
Lisa Palmer is author of Hot, Hungry Planet (St. Martin's Press, 2017) and a freelance journalist in Maryland. She reports on food, the environment, and sustainable business for publications such as Slate, Scientific American, Nature, Yale e360, and The Guardian. She is a senior fellow for socio-environmental understanding at the National Socio-Environmental Synthesis Center (www.sesync.org) in Annapolis, Md.