BrightFarms founder Paul Lightfoot is expanding his network of urban greenhouses that supply nearby supermarkets.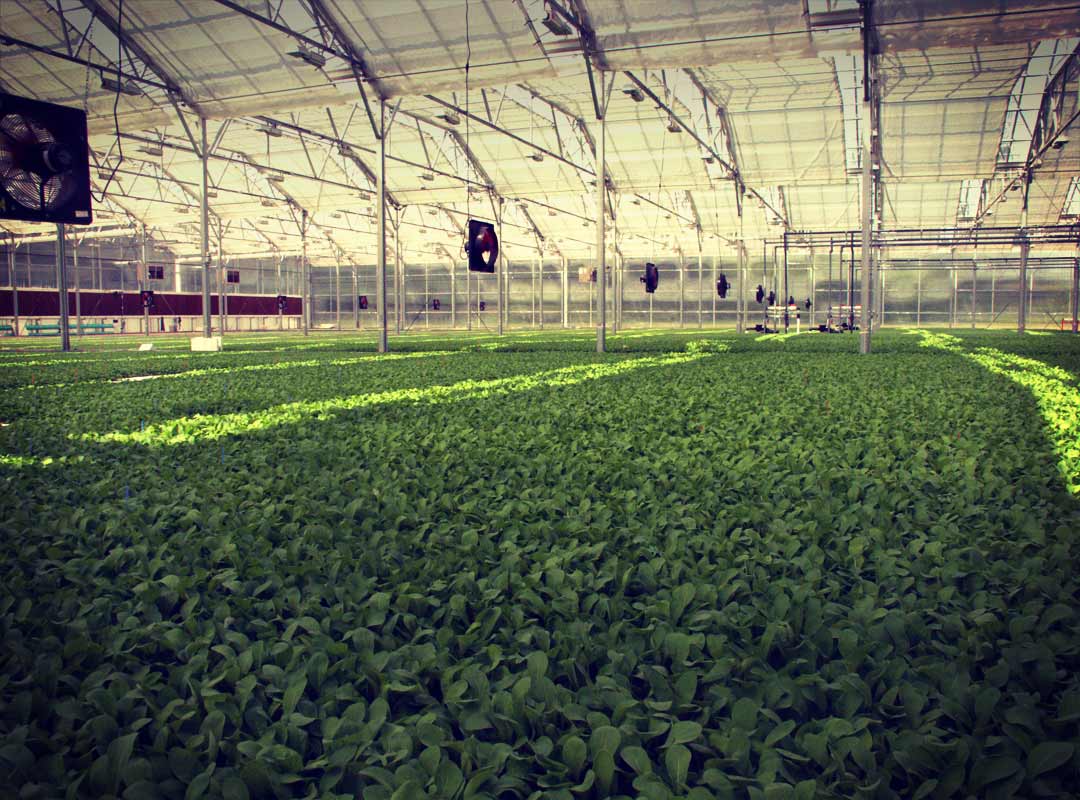 The boxed greens, basil, and organic tomatoes grown by BrightFarms make no secret of their origins, with LOCALLY GROWN spelled out on packages in lettering almost as large as that of the company's name.
Grown in massive controlled environment hydroponic greenhouses just outside urban areas in the Chicago, Washington, D.C., and Philadelphia markets, BrightFarms produce is clearly selling its proximity to the consumer as much as its flavor. The company, founded five years ago by Paul Lightfoot, a former retail software developer, produces the greens through long-term purchase agreements with supermarket chains such as Giant, Kroger, Albertsons, Walmart, and others. And a major expansion this summer to supply consumers in Cincinnati, Dayton, and Columbus, Ohio, suggests a healthy future for the BrightFarms' variety of urban agriculture.
Making fresh, local food available while also meeting consumer demand and the rigorous supply and food safety demands of large supermarkets is the company's mission and part of building a resilient food system, says Lightfoot, who serves as chief executive officer of BrightFarms. Supplying local produce sustainably by using less water, time, and energy is part of the efficiency maxim that Lightfoot values—he's a self-described "zealot" for how he eats and feeds his family, insisting on fresh foods and a mostly vegetarian diet.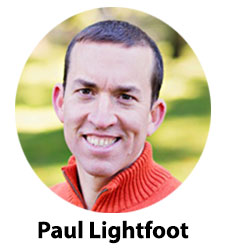 Waste Not, Want Not
Lightfoot's journey to build an efficient produce company located close to urban centers began in 2013. Since then his company's brand of greenhouse farming has supplied fresh greens to urban markets using hydroponic growing systems, where the plants grow in a mineral-based, nutrient-rich solution rather than soil.
Lightfoot came to the idea after studying the distance and waste in the supply chain of typical lettuce, which grows on irrigated land in Salinas, Calif., or Yuma, Ariz., and travels an average of 2,000 miles before reaching its final destination. Compared with greens from conventional growers, BrightFarms' leafy greens require a tenth of the land and eliminate agricultural runoff into rivers and streams.
Lightfoot also decided he wanted to grow food in the same communities that consume it. While efficiency was one part of the strategy, producing greens, herbs, and tomatoes sustainably in indoor, climate-controlled buildings has offered the company many potential advantages. Locally grown food free from pests and droughts, and reduced use of transportation and fossil fuels, makes for a more reliable supply chain. In addition, BrightFarms delivers the produce within a week of harvest to guarantee freshness.
Plans for Expansion
Beyond boosting efficiency, BrightFarms has been able to more quickly adapt its offerings to the season by changing the kinds of greens it offers customers, providing different lettuce varieties or varying the leaf maturity of greens.
"Last year, we added new varieties of basil in the Chicago and Washington, D.C., markets at the request of our customers. That change took four weeks—not six weeks, the industry average," Lightfoot says.
BrightFarms is now expanding into new areas and expects to open 15 more greenhouses during the next three years. Making fresh, local food easily available, says Lightfoot, is part of building a resilient food system with a controlled environment—something he thinks will become increasingly important in the coming decades.
In fact, Lightfoot says creating a food system that can withstand climate change will be one of the biggest challenges of the future.
"I think that global warming is causing disruption everywhere with extreme events," he says. "But part of what it will do will ruin certain areas for [food] production. Resiliency will be important. If you are exposed or vulnerable to water shortages, you are not resilient."
---
Lisa Palmer is author of Hot, Hungry Planet (St. Martin's Press, 2017) and a freelance journalist in Maryland. She reports on food, the environment, and sustainable business for publications such as Slate, Scientific American, Nature, Yale e360, and The Guardian. She is a senior fellow for socio-environmental understanding at the National Socio-Environmental Synthesis Center (www.sesync.org) in Annapolis, Md.