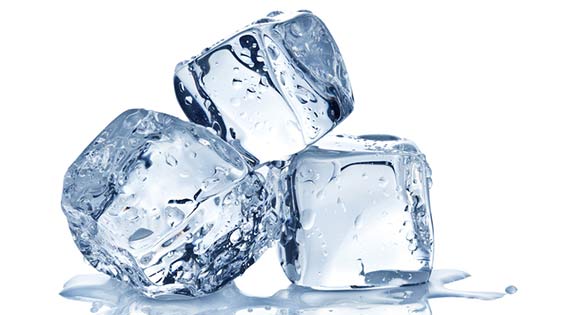 Maintaining a cold storage temperature of at least 40°F is critical to preventing food spoilage and waste during transport, especially when it comes to poultry and seafood. In search of a simple way to ensure consistent storage temperatures, researchers at Auburn University, led by Amit Morey, developed functional ice, an antimicrobial intervention that melts more slowly than traditional ice and holds promise for increasing the safety and shelf life of raw foods.
The ice was prepared by freezing an aqueous solution of sodium tripolyphosphate (2.5% and 5% w/v) and sodium lactate-sodium diacetate (1% and 2.5% v/v). Ice made from tap water was utilized as a control treatment. In the first part of the study, different formulations were tested for their antimicrobial efficacy against Salmonella Typhimurium inoculated on thigh meat over a refrigerated storage of 48 hours. Results indicated that the formulation composed of 5% sodium tripolyphosphate and 2.5% sodium lactate-sodium diacetate led to a reduction in Salmonella by more than 1 log as compared with the regular ice treatment. The uninoculated thigh samples stored in the same formulation for 48 hours led to an increased yield of 7%-8% as compared with regular ice.
Another part of the study investigated the effects of the formulation on the subsequent shelf life and quality attributes (color, texture, and cook loss) of tray-packed poultry thigh meat for eight days. Results indicated that the functional ice treatments significantly suppressed the growth of spoilage microorganisms and extended the shelf life of tray-packed poultry thigh meat by one to two days. The cook loss percent of thighs stored in the 5% sodium tripolyphosphate functional ice was significantly lower than other treatments and did not affect the color of poultry meat. These results indicate that functional ice has the potential to improve the food safety and shelf life of poultry meat while maintaining yields during refrigerated storage.
The researchers have expanded their investigation to include the commercialization process, with the team examining the best ways to incorporate functional ice additives into commercial ice-making machines. They are also examining how best to configure the machines for field use in processing plants or fishing docks