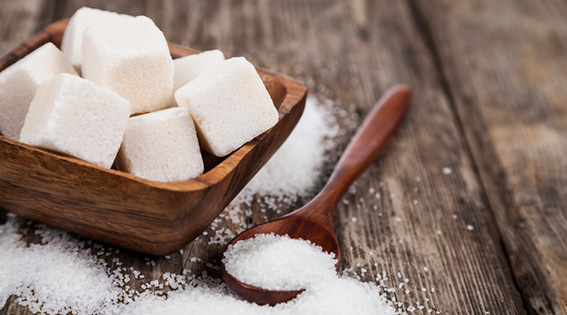 D-tagatose or tagatose is a rare sugar found in small quantities in some dairy products and fruits. It is nearly as sweet as sucrose but has only 38% of the calories. In addition, the natural sweetener has a low glycemic index and acts as a prebiotic to nourish beneficial gut bacteria. While tagatose has many advantages for use as a sweetener in formulated food and drink products, its cost of production has hindered its application. But that may change thanks to research from Tufts University.
In a study published in Nature Communications, researchers Josef R. Bober and Nikhil U. Nair in the Department of Chemical and Biological Engineering at Tufts University describe an enzymatic bioprocess to isomerize tagatose from galactose at conversion rates up to 85%. These high rates were achieved by encapsulating L-arabinose isomerase enzyme in gram-positive Lactobacillus plantarum that was chemically permeabilized, enabling reactions at high rates, high conversions, and elevated temperatures.
According to an article from Tufts, these encapsulated enzymes with permeable cell walls are mini bioreactors that allow galactose to enter the cells and convert it to tagatose, which is then released. To achieve the 85% conversion rate, the researchers had to overcome several thermodynamic, kinetic, and stability hurdles.
"You can't beat thermodynamics. But while that's true, you can circumvent its limitations by engineering solutions," said Nair, who is corresponding author of the study, in the article. "This is like the fact that water will not naturally flow from lower elevation to higher elevation because thermodynamics won't allow it. However, you can beat the system by, for example, using a siphon, which pulls the water up first before letting it out the other end."
To optimize the reactions and achieve high conversion rates, Nair and Bober used the "siphons" of enzyme encapsulation for stability, higher temperatures to run the reactions, and feeding the bioreactors more efficiently through permeable cell membranes.