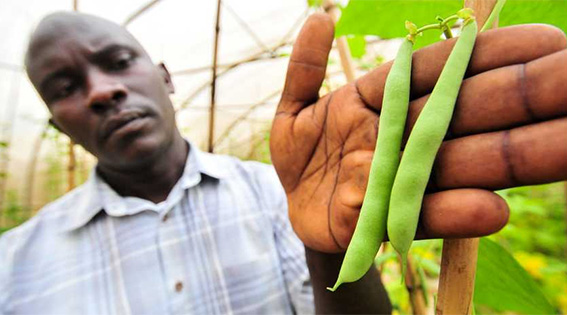 © Georgina Smith / CIAT / CC BY-NC-SA 2.0
Beans are widely consumed around the world as an affordable source of protein and other important nutrients. The amount of beans available to people in some regions is under threat by plant diseases that can severely reduce yields. New developments in plant breeding techniques show promise in being able to breed disease-resistant bean varieties quickly and selectively than what is currently available.
Researchers with ETH Zurich and the International Center for Tropical Agriculture used genome analyses of bean plant varieties that showed the potential for breeding new disease-resistant varieties, according to a press release from ETH Zurich. They created a genetic profile for each sample and were able to identify the genetic markers that were only in the disease-resistant beans. From there the researchers used the markers to predict which samples would produce plant lines that would be either disease-resistant or susceptible to disease.
In addition to making sure that farmers do not lose crops to disease, and in turn, income, the new development may also help to reduce pesticide use, say the researchers in a study published in Frontiers in Plant Science.