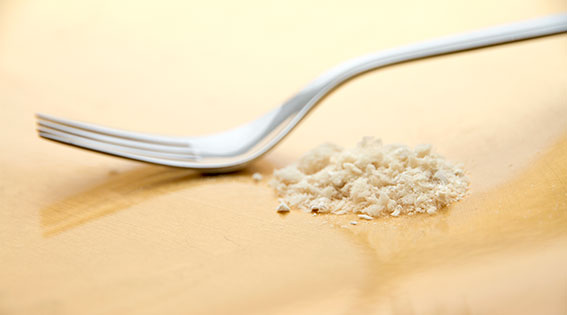 A Finnish company has developed a process to create edible protein from thin air. Well, that's a slight exaggeration, but start-up Solar Foods has come up with a process that requires only carbon dioxide, water, and electricity plus a few trace elements to create a unique single-cell vegan protein that its developers hope to see used to feed space travelers to Mars. Already the company has been invited to develop a proposal for food production as part of the European Space Agency Business Incubation Program.
Pasi Vainikka, CEO of Solar Foods, likens the process to fermentation minus the yeast and sugars. "We disconnect completely from the use of land," said Vainikka, speaking in a Deeptech Showcase talk at SLUSH, a start-up event held last month in Helsinki. "We don't use sugars that originate from plants." Instead, he explained, the company electrolyzes water to make hydrogen, takes CO2 from the air, adds some vitamins and minerals and combines it all in bioreactors where naturally occurring microbes "eat the hydrogen as a source of energy and the CO2 as a source of carbon, and then they grow and multiply. You take the liquid out and dry it and then you end up with a powder."
The powder produced via the bioreactors has a protein content of 50% and looks and tastes like wheat flour. Potential applications include pasta, bread, pizza, shakes, breakfast cereal, and more. It could even be used in cultured meat production, Vainikka says.
A former energy engineer, Vainikka envisions a future where electricity will be the primary fuel for food production—an environmentally friendly approach that will address the issue of greenhouse gas emissions from farming and livestock production, which together are responsible for 20% of the current global carbon footprint.
The protein powder project is currently in the testing phase. Solar Foods is targeting commercial protein production in 2021 and plans to soon seek regulatory approval for use of the new protein as a food ingredient. The process is based on the research initiatives of VTT Technology Research Centre of Finland and Lappeenranta University of Technology in Finland.