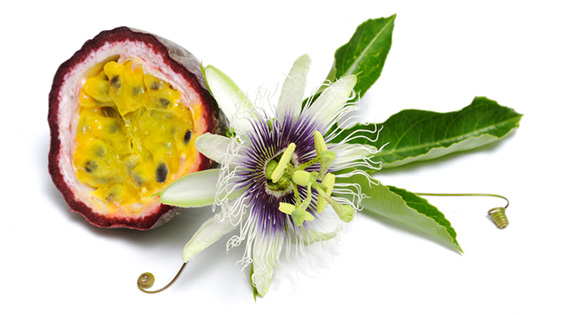 In Brazil, the predominant crops are passion flowers that yield yellow passion fruit and sweet passion fruit. The most common disease infecting both types of passion fruit is passion fruit woodiness. According to a recent study, researchers in Brazil have determined that a simple technique may prevent the disease from spreading among Brazil's passion flower crops.
Passion fruit woodiness is a difficult-to-control disease spread by aphids that carry the cowpea aphid-borne mosaic virus. Farmers in Brazil had previously tried a variety of methods—including pesticides and plant vaccination—to control the disease but with little or no success. The study's authors suggested that employing a simple crop technique might be effective: roguing. Roguing is finding and eradicating plants with problematic characteristics such as diseases or pests from an agricultural field.
The study involved growing a number of passion-flower test plots and roguing the crops in some test plots but not in others. In the test plots where roguing did not occur, the crops were almost completely infected by cowpea aphid-borne mosaic virus within 120 days. In the test plots were roguing was performed, up to 16% or less of the plants became infected. The study's authors therefore concluded that roguing would likely be an effective method to control passion fruit woodiness in passion-flower crops, but studies on larger test plots are needed.