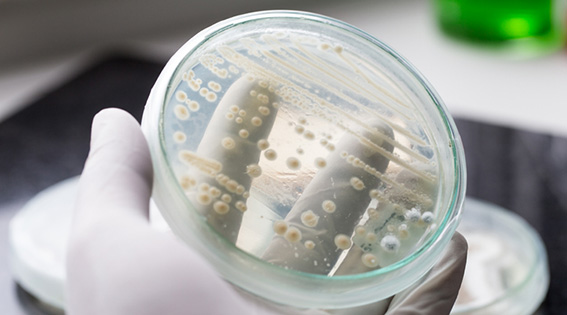 A newly discovered specific trait of the yeast Saccharomyces boulardii may help give the yeast strong probiotic properties.
The researchers from Flanders Institute for Biotechnology learned that S. boulardii produces unusually high levels of acetic acid, which is what can make the yeast such a powerful probiotic. Acetic acid inhibits the growth of microorganisms. Previous research involving whole-genome DNA sequence analysis showed that S. boulardii is closely related to S. cerevisiae, the yeast species used in beer brewing, wine making, and baking. "They have an almost identical genome sequence, making the genetic basis of probiotic potency in S. boulardii puzzling," write the researchers in the published study.
Through pooled-segregant whole-genome sequence analysis of the parent strains of S. boulardii and S. cerevisiae, the researchers determined two mutations unique to S. boulardii that are responsible for the ability to produce high amounts of acetic acid. They then used CRISPR/Cas genome editing to modify how much or how little acetic acid could be produced. The next steps are to test the probiotic effects in animal models.
Read more about the research in Genome Research. Press release is provided by Flanders Institute for Biotechnology.