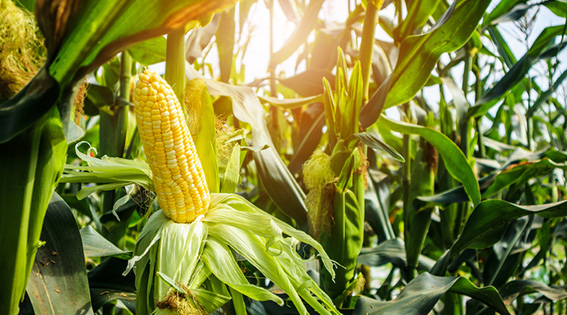 Most genetic modifications of maize have focused on improving the crops resistance to insect pests and herbicides. Researchers at Corteva Agriscience have demonstrated that increasing and extending the expression of a maize gene, zmm28, alters vegetative and reproductive growth parameters and significantly enhances yield in large-scale field trials conducted over multiple years. Their research study was published in the Proceedings of the National Academies of Science.
Using a transgenic approach of applying a maize promoter to alter maize gene zmm28, the researchers produced maize plants with increased plant growth (i.e., plant height, leaf biomass), photosynthesis capacity, plant carbon assimilation, and nitrogen utilization. These positive attributes are associated with a significant increase in grain yield relative to wild-type (WT) controls that is consistent across years, environments, and elite germplasm backgrounds.
As part of the study, an extensive series of large-scale field trials was conducted from 2014 to 2017 to test the capability of the two selected zmm28 transgenic events to increase grain yield in elite hybrid germplasm relative to WT controls. Over this 4-year period, a total of 48 hybrids ranging in relative maturity from 105 to 113 days were evaluated at 58 locations. Statistical analysis of the grain yield showed a strong positive response of the transgenic events relative to their WT controls when averaged across all hybrids within a location. Overall, across the 58 locations, the two zmm28 transgenic events out yielded the WT controls 79% and 78% of the time.