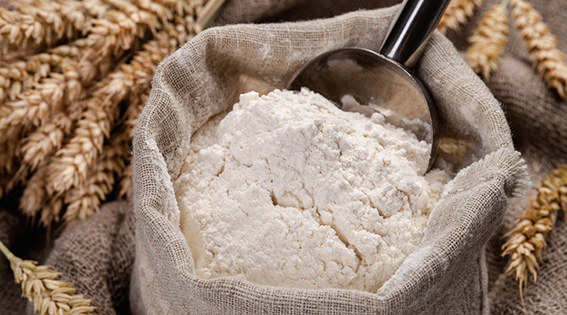 Flour may not be the first product that comes to mind when you think foodborne illness, but the threat of flour contamination by pathogens such as E. coli and Salmonella is real. Concerns about the presence of pathogens prompted a number of flour recalls in 2019, including recalls of products sold under such well-known labels as Pillsbury and King Arthur.
A Toronto-based company called Agri-Neo has announced the availability of an organic, nonthermal technology designed to achieve microbial reduction greater than 99.9% in flour. The novel new technology, which is called Neo-Temper, offers millers an alternative to heat treatment of flour. Heat treatment is not considered an optimal approach because of its cost and the fact that it adds extra steps to the milling process and can degrade the quality of flour.
With Neo-Temper, an organic liquid solution is mixed with water deployed during the tempering process of flour milling. This technique destroys pathogens on the surface of wheat kernels and in cracks and crevices that may harbor pathogens. Because the process does not use heat, it preserves flour's nutritional content and functionality. In addition, the liquid solution later biodegrades, which means that it is considered a processing aid by regulators, and no product labeling is required.
"Flour is a top three food staple in our daily lives, yet to date the industry has not had a commercially viable solution to address the recurring number of flour recalls we are seeing due to E. coli and Salmonella contamination within this highly consumed ingredient," says Rob Wong, president of Agri-Neo.
The company has completed four commercial validations of Neo-Temper in flour mills in the United States and Canada and reports that it has a waiting list of North American companies interested in utilizing the process.