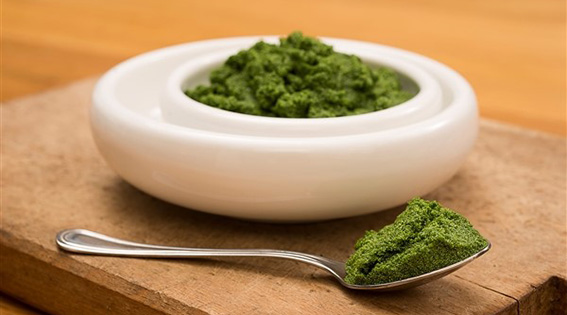 photo courtesy of Ben-Gurion University
A shake made with the Mankai duckweed plant was more beneficial than a comparable yogurt shake in controlling glycemic response after carbohydrate consumption, according to a new study conducted by researchers from Ben-Gurion University (BGU) in Israel. Both types of shakes contained equivalent amounts of protein, carbohydrates, lipids, and calories.
In the study, a group of abdominally obese participants replaced dinner with either a shake made with Mankai or a yogurt shake and were monitored with glucose sensors over a two-week period. Those who consumed the duckweed shake had better response in a variety of measurements, including lower glucose peak levels, lower morning fasting glucose levels, later peak time, and faster glucose evacuation. The Mankai shake also performed slightly better in terms of satiety. Study results were published recently in the journal Diabetes Care.
Duckweed is known for its high protein content; more than 45% of its dry matter is protein. It contains all nine essential and six conditional amino acids. An aquatic plant, Mankai has been attracting some attention recently as a sustainable alternative protein that is being grown hydroponically. Duckweed is not new, however; it's been consumed for hundreds of years in Southeast Asia, where it's been described as a "vegetable meatball" thanks to its high protein content.
Researchers at BGU have studied Mankai previously, determining that it is a unique plant source of vitamin B12 (rarely produced by plants) and that iron from Mankai was as effective as a conventional approach in treating iron-deficiency anemia in anemic rats. Also, rich in polyphenols, dietary fibers, and zinc, Mankai may merit superfood status, according to some experts.