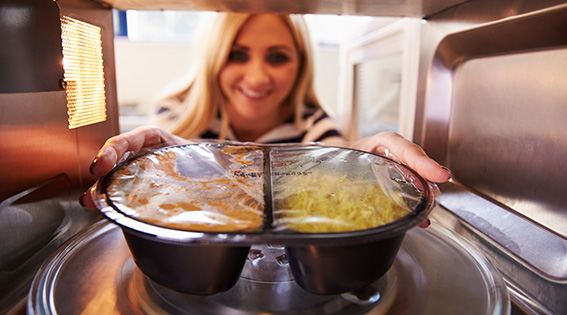 Formed during the food manufacturing process, Maillard reaction products (MRPs) in processed food can have harmful health effects. A study published in Cell Host & Microbe shows that human gut microbes can break down fructoselysine, a common MRP, into innocuous byproducts.
"This study gives us a deeper view of how components of our modern diets are metabolized by gut microbes, including the breakdown of components that may be unhealthy for us," said Jeffrey I. Gordon, professor at Washington University School of Medicine in St. Louis and corresponding author of the study. "We now have a way to identify these human gut microbes and how they metabolize harmful food chemicals into innocuous byproducts."
In the study, the researchers showed that a specific bacterium called Collinsella intestinalis breaks down the chemical fructoselysine into components that are harmless. "Fructoselysine is common in processed food, including ultra-pasteurized milk, pasta, chocolate, and cereals," said first author Ashley Wolf, a postdoctoral researcher in Gordon's lab. "High amounts of fructoselysine and similar chemicals in the blood have been linked to diseases of aging, such as diabetes and atherosclerosis."
When fed a diet containing high amounts of fructoselysine, mice harboring Collinsella intestinalis in their gut microbial communities showed an increase in these bacteria as well as an increase in the gut microbiome's ability to break down fructoselysine into harmless byproducts.
"The new tools and knowledge gained from this initial study could be used to develop healthier, more nutritious foods as well as design potential strategies to identify and harness certain types of gut bacteria shown to process potentially harmful chemicals into innocuous ones," declared Gordon. "A corollary is that they may help us distinguish between consumers whose gut microbial communities are either vulnerable or resistant to the effects of certain products introduced during food processing."