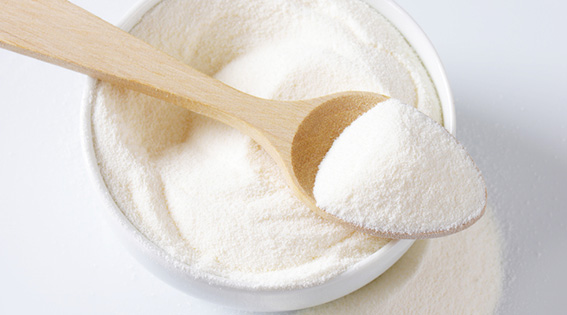 A novel method of processing yields skim milk powders with improved functionality and properties, and may one day lead to "cleaner" labels on foods, according to researchers at Penn State University.
The processing method—using high-pressure jets to spray milk and then quickly drying the spray—produces milk proteins with enhanced emulsifying and foaming properties. The researchers say that these milk proteins may be able to function as replacements for carrageenan, agar, albumin, alginates, glycerol monostearate, polysorbate, saccharides, and lecithin.
"On the label, it would just say 'milk proteins'—that is something all consumers can recognize, nothing is synthetic," says Federico Harte, a professor of food science at the university. "Concerns about 'clean labels' are growing in the food industry—these are definitely buzzwords. There is no legal definition for what a clean label is, but the best way I can define it is a label that my grandmother can recognize all the ingredients." He adds that there is nothing wrong with these unfamiliar ingredients.
Harte has been experimenting with high-pressure jet processing of food for a few years. This most recent experiment involved a device that used an intensifier pump to pressurize pasteurized skim milk. The milk is then sprayed through a diamond or sapphire nozzle and exits the nozzle as fine droplets that collide with the air to form an aerosol. The spray is quickly dried to form skim milk powder. The next step is to scale-up the process for industry, says Harte.
The study was published in Journal of Food Engineering.