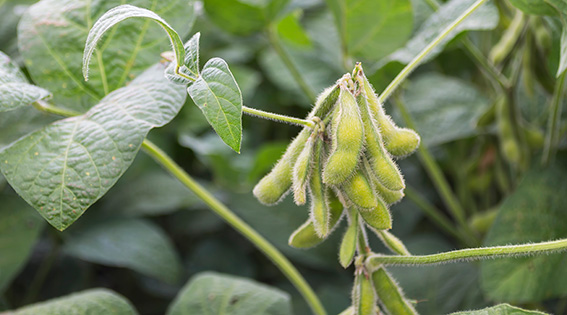 Marijuana use is increasingly being permitted for medicinal and recreational purposes. However, research indicates that smoking marijuana may increase the risk of heart attack and stroke. A recent study has determined that a compound in soybeans may mitigate that risk.
Researchers have found that delta-9-tetrahydrocannabinol (THC), the psychoactive compound in marijuana, induces oxidative stress and inflammation in endothelial cells. Endothelial cells make up the inner lining of blood vessels, and scientists believe that damage to these cells by inflammation or other causes is the foundation for cardiovascular diseases. Synthetic THC, which is used in certain FDA-approved drugs, also appears to cause adverse cardiovascular side effects.
Through new research, scientists have discovered that JW-1, an antioxidant compound in soybeans, blocks the negative effects THC has on endothelial cells. The compound may also have neuroprotective properties. The researchers believe that this discovery will lead to new medications that medical marijuana users can use to block the cardiovascular side effects of THC.