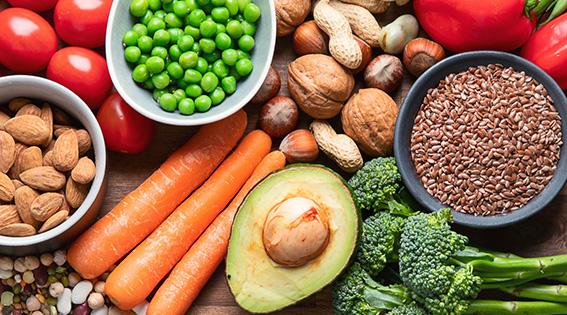 In some parts of the world, it may appear as if plant-based foods are becoming more common in people's diets, but in other parts of the world, the consumption of meat and other animal products is increasing. For this reason, there is a growing concern that this trend will not only increase the incidence of noncommunicable chronic diseases but also decrease the sustainability of natural resources. A recent study compared the global impacts of disease-fighting foods and animal foods.
Researchers at the University of Minnesota and Oxford University compared the environmental effects of producing certain nutrient-dense foods associated with lowering disease risks to the environmental effects of certain animal products. The study focused on the production of chicken, dairy products, eggs, fish, legumes, nuts, olive oil, potatoes, red meat (processed and unprocessed), vegetables, and whole-grain and refined-grain cereals and each food's association with five health outcomes: colon cancer, coronary heart disease, stroke, type 2 diabetes, and death.
The study's findings indicate that among the foods included in the study, vegetables, fruits, legumes, nuts, and whole grains have fewer detrimental impacts on environmental metrics such as greenhouse gases, land use, and water use. These are also the food groups that previous research indicates provide the most health benefits, including lowering the risk for colon cancer, coronary heart disease, stroke, type 2 diabetes, and death. In contrast, unprocessed and processed red meats (i.e., beef, pork, lamb, and goat) are associated with a significant increase in risk for the aforementioned health outcomes (as well as other chronic diseases) and have the greatest negative impact on environmental resources. The study also indicates that chicken, dairy products, eggs, and refined grains had no significant impacts on either disease risk or environmental metrics.
The study's authors hope the findings influence global populations to make better food choices that improve not only their health outcomes but also the planet.