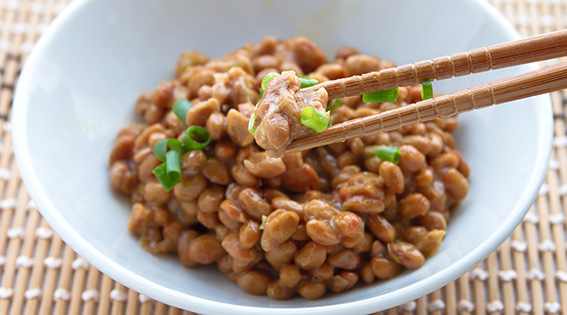 While investigating the link between consumption of soy products and all-cause mortality, researchers in Japan found that a higher intake of fermented soy products, such as natto and miso, was associated with a lower risk of mortality. The results of the study were published in The BMJ.
The researchers' findings were based on the results of an observational study of more than 42,000 men and 50,000 women in 11 of Japan's public health centers. After responding to questionnaires about diet, lifestyle, and health status during a nearly 15-year follow-up period, it was found that participants with higher intakes of fermented soy products had a 10% lower risk of all-cause mortality. In contrast, total soy product consumption was not linked with all-cause mortality.
Lower risk of cardiovascular-related death was also experienced by both men and women who ate natto. The results remained the same, even after adjustments were made for vegetable intake, which was higher for participants whose natto intake was greater. One explanation for the positive associations seen in fermented soy products is their higher levels of fiber, potassium, and bioactive components as compared with non-fermented soy products.
Although the study results are compelling, the researchers conclude that because of the study's observational nature, "findings should be interpreted with caution because the significant association of fermented soy products could be attenuated by unadjusted residual confounding."
Further exploration is needed, added the researchers, to better establish the association between fermented soy intake and health outcomes, and to help inform the development of healthier and more palatable products.