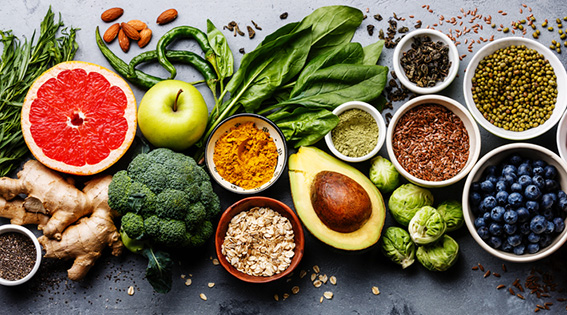 A new biomarker identified by researchers at the University of Reading in the United Kingdom, the University of California Davis, and Mars Inc. allows for more accurate measurement of human flavanol intake, a finding that will enable researchers to study the health benefits of flavanols better.
Bioactive compounds found in fruit, green tea, and cocoa, flavanols are associated with several health benefits, but their food content is highly variable, and thus it's virtually impossible to estimate intake based solely on food consumption, explained lead investigator Gunter Kuhnle, a professor of food and nutritional sciences at the University of Reading.
Kuhnle said that most nutritional biomarkers can be used to categorize individuals according to their intake—high, medium, or low. One of the markers developed in this research initiative, however, can be used to estimate actual intake. "Not many known biomarkers of food intake can do that," Kuhnle said in an email.
"If we can't objectively measure what people eat, we can't give evidence-based recommendations," Kuhnle said in a press release from the University of Reading. "We now know that previous approaches to measure dietary flavanol intake are simply not accurate. This new methodology has the potential to improve the study of how diet impacts human health by providing researchers with an accurate method for assessing the intake of bioactives and creating a way forward for more robust nutritional epidemiology standards."
Kuhnle told IFTNEXT a bit about what the research process involved. He said that developing the biomarkers required considerable research, which was conducted primarily at the University of California Davis. This included identifying key metabolites produced when flavanols were consumed.
"We could then develop high-throughput analytical methods to analyze key metabolites and conduct dietary intervention studies with known amounts of flavanols to establish dose response," Kuhnle continued. This allowed the researchers to establish that about 10%–20% of the flavanol epitcatechin is recovered in urine—and this can be used to estimate actual intake, he said. "We have also investigated the specificity of these biomarkers by feeding participants different types of flavanols and measured biomarkers in urine," Kuhnle added.
In addition, Kuhnle said that as proof of concept, the researchers have analyzed biomarkers in about 25,000 participants in the long-running EPIC-Norfolk population-based health study in the United Kingdom and will use that data to investigate associations with cardiovascular disease risk.
The researchers' findings were published in the journal Nature Scientific Reports.