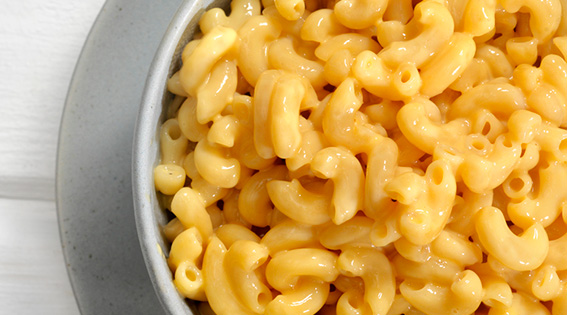 With ongoing advances in technology and equipment, scientists continue to make strides in extended space travel, preparing to one day make trips to Mars and other planets in the solar system. But if such space missions are to be manned by humans, scientists must develop ways to feed them on these extended journeys. A group of researchers may be able to help in this regard.
Scientists at Washington State University have developed a process to make macaroni and cheese shelf stable for up to three years. The process, which triples the shelf life of ready-to-eat (RTE) macaroni and cheese, involves microwave-assisted thermal sterilization (MATS) and a special plastic protective film that the researchers created. The key to successfully extending the shelf life of RTE food is finding a technology that can prevent oxygen and other gases from coming into contact with the food.
To make RTE macaroni and cheese with a three-year shelf life, the scientists first use MATS to sterilize the food in a layer of the special protective film. Next, they coat the film with layers of metal oxide, which significantly delays gases from penetrating the film. The metal oxide also has an organic overlay that resists microscopic cracks. The combination of these elements makes a high-barrier packaging that preserves the quality of food for an extended period of time.
While the research team is not yet working directly with the National Aeronautics and Space Administration (NASA), it has worked with the Army to test the product because such RTE meals would be useful to soldiers on long deployments. The researchers have contacted NASA about designing a simulation to test how RTE macaroni and cheese would fare in space. The results are published in the journal Food and Bioprocess Technology.