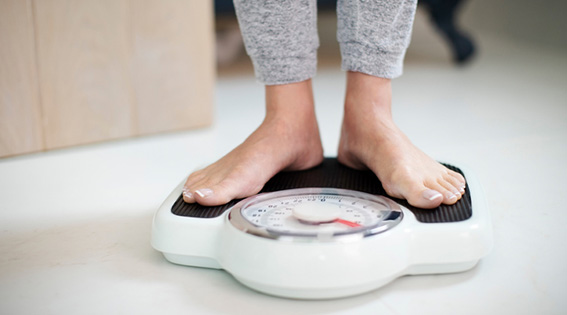 In a clinical study of patients with metabolic syndrome conducted by the Salk Institute and the University of California San Diego School of Medicine, the researchers found that a 10-hour time-restricted eating regimen combined with traditional medications resulted in weight loss, reduced abdominal fat, lower blood pressure and cholesterol, and more stable blood sugar and insulin levels. The study was published in the journal Cell Metabolism.
Recent research in circadian science suggests that erratic eating patterns can contribute to metabolic syndrome. Most Americans eat over a time span of 15 hours per day. For the study, the researchers recruited 19 participants (13 men and 6 women) diagnosed with metabolic syndrome who self-reported eating during a time window of more than 14 hours per day. The researchers wanted to test whether limiting daily calories to a consistent 10-hour window could help metabolic patients cope with their disease.
"We have found that combining time-restricted eating with medications can give metabolic syndrome patients the ability to better manage their disease," says Satchidananda Panda, co-corresponding author and professor in Salk's Regulatory Biology Laboratory in a press release from Salk. "Unlike counting calories, time-restricted eating is a simple dietary intervention to incorporate, and we found that participants were able to keep the eating schedule."
"Eating and drinking everything (except water) within a consistent 10-hour window allows your body to rest and restore for 14 hours at night. Your body can also anticipate when you will eat so it can prepare to optimize metabolism," says Emily Manoogian, the paper's co-first author and a postdoctoral fellow in the Salk lab in the press release. "We wanted to know if controlling the timing of food intake to support circadian rhythms would improve the health of individuals that were already being treated for cardiometabolic diseases."
"We suspected a 10-hour eating intervention might be beneficial because of Satchin Panda's pioneering work in animals, which showed that time-restricted eating led to dramatic health benefits, including a healthier metabolism," adds Michael Wilkinson, co-first author, assistant clinical professor of medicine at UC San Diego School of Medicine and a cardiologist at UC San Diego Health in the press release.
The researchers are currently conducting a clinical trial to study the effects of time-restricted eating in a larger group of more than 100 participants with metabolic syndrome. The study will also investigate changes in body composition and muscle function.