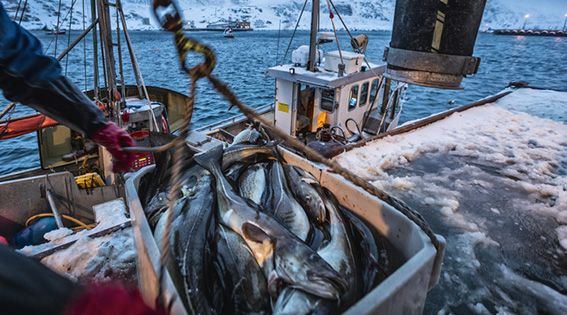 A research initiative at the University of British Columbia called the Sea Around Us conducts research on the fisheries of the world and their effects on aquatic ecosystems. Through data collection and other assessment measures, the Sea Around Us predicts trends and proposes solutions to maintain a healthy balance between fishing and fish stocks. Recently, scientists affiliated with the initiative made a disturbing discovery about the status of fish stocks around the world.
As the global demand for seafood has increased over time, new fishing technologies have been developed to help fishermen and fisherwomen improve their catch during each fishing expedition. According to a recent study by two scientists at the Sea Around Us, these technologies are allowing fishing vessels to double their catch amounts every 35 years even though fish stocks have been in a steady decline for decades. Advanced fish-finding tools such as GPS satellite navigation and acoustic cameras facilitate a steady improvement in fishing vessels' capacity to catch fish, which the researchers refer to as "technological creep."
Technological creep plays a key role in reducing the biodiversity of marine ecosystems, causing the depletion of certain populations of fish. The study's authors have devised a new equation that fishery scientists should use to develop new policies that will help mitigate the depletive effect that technology is having on fish populations.