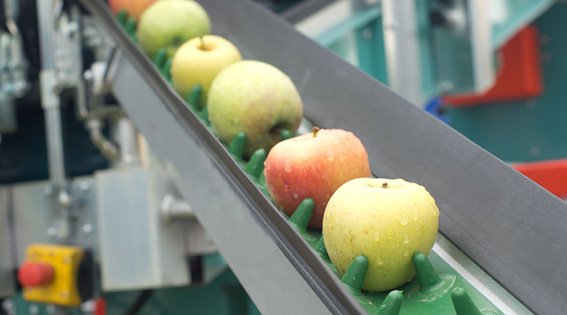 Although consumers are encouraged to eat plenty of vegetables and fruits daily as part of a healthy diet, doing so puts them at greater risk of foodborne illness. Nearly half of foodborne illnesses are caused by foodborne pathogens hiding on produce and in produce-processing facilities. A recent study by researchers at Pennsylvania State University uncovered that facilities that process apples unwittingly play a role in harboring foodborne pathogens, particularly Listeria monocytogenes.
Outbreaks of listeriosis have been occurring more frequently in fresh produce, including a recent recall of thousands of Michigan-grown apples that may be contaminated with L. monocytogenes. Listeria monocytogenes are pathogenic bacteria that are among the leading causes of death from foodborne illness even though they are not responsible for most cases of foodborne illnesses. Unlike other foodborne pathogens, L. monocytogenes are resistant to food preservation methods, including salt and refrigeration, so preventing the spread and contamination of L. monocytogenes in apples and other fresh produce is difficult. The pathogen is also difficult to control at plants that process apples and other produce.
Penn State researchers recently determined that the persistence of L. monocytogenes in apples may be aided by harmless microbiota present in apple-processing facilities. In particular, the researchers believe that certain members of Pseudomonadaceae bacteria and Dipodascaceae fungi may be improving the ability of L. monocytogenes to survive sanitation measures and colonize surfaces in processing facilities by forming biofilms in which the pathogens can survive. Biofilms are communities of microbes living in slimy films that are very difficult to remove from surfaces. This may explain why efforts to kill L. monocytogenes in produce-processing plants frequently fail.
The researchers plan to conduct further studies to confirm their findings. However, in the meantime, they are using the information to help apple-processing facilities develop better methods to clean and sanitize their equipment.