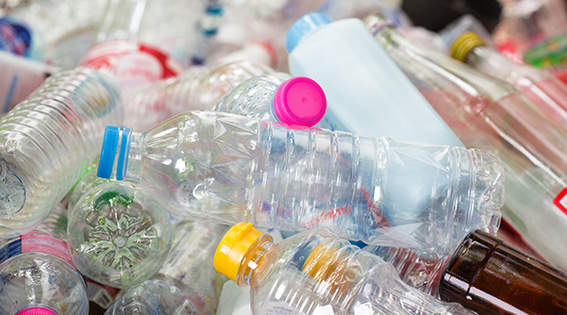 Leaders in the food packaging industry are looking for ways to move away from plastics that harm the environment, and new technologies are in development to help accomplish their goals.
For instance, France-based Carbios is developing the first biological technology to transform the end-of-life of plastics, says Martin Stephan, deputy CEO of Carbios. The company has developed a novel enzyme that can biologically depolymerize all polyethylene terephthalate (PET) plastic waste so that it can be efficiently recycled into new bottles. PET, the most common thermoplastic polymer, is used to manufacture bottles, polyester clothing fibers, and food containers.
Current recycling processes, which are mechanical rather than biological, are not able to break down the plastic to its original form. As a result, the recycled products they produce do not meet the same quality standards as original PET plastic.
Carbios' process is "truly a recycling process, not just reuse," Stephan says. "Any kind of PET post-consumer waste, including a transparent bottle, colored bottle, opaque bottle, or mixed packaging, is used as a raw material to make any kind of PET product, with the same quality and specifications as a 'virgin' PET."
The enzyme that Carbios has developed and optimized is so selective that PET—"and PET only"—is broken down into monomers, Stephan says. Anything left in the waste stream, such as other polymers, paper, or adhesives, does not influence the process. The process operates at biological temperature, with hydrolysis at 72°C, atmospheric pressure, in water.
The food and beverage industry has made bold commitments to use more and more recycled plastics in their packaging to help reduce plastics pollution in the world, but "the objectives that have been set cannot be met with the current technologies of mechanical recycling," Stephan says. He believes that Carbios' technology can help food and beverage companies meet their goals for using recycled plastics because it allows for the recycling of any PET post-consumer waste, and can produce new PET plastic at quality levels that are approved for use with food and beverages.