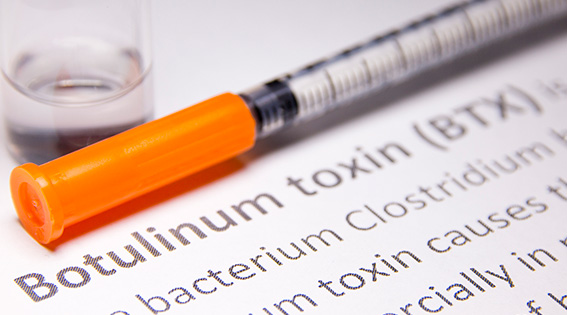 In the food industry, botulinum toxin is associated with a severe form of food poisoning caused by improperly preserved food. But in clinics and hospitals, botulinum toxin is perceived as a miracle treatment for wrinkled skin, droopy brows, migraines, and other cosmetic and medical issues. Researchers at the U.S. Department of Agriculture's Agricultural Research Service (USDA ARS) have developed a technology that addresses the role of botulinum toxin in both realms. The research is published in the journal Toxins.
Botulinum toxin is produced by Clostridium botulinum, an anaerobic bacterium that can grow in inadequately preserved low-acid foods, such as canned spinach, mushrooms, seafood, and meats. If ingested via contaminated food, botulinum toxin causes blurred vision, slurred speech, drooping eyelids, difficulty swallowing, muscle weakness, and even death. Botulinum toxin is one of the deadliest toxins known to humans; however, when marketed as the drug Botox, it is the preferred treatment for facial aging and various medical conditions, including dystonia, migraines, overactive bladder, and forms of hyperhidrosis (excessive sweating). Before Botox can be distributed to pharmacies and prescribed to treat wrinkles, migraines, or any other medical disorder, its safety must be confirmed.
Scientists at the USDA ARS recently developed a technology to screen for botulinum toxin. The technology (monoclonal antibodies) has subsequently become part of new commercial assays to test the safety of Botox and other drugs containing botulinum toxin. In addition to serving as a factory screening test, the kit can be used by food safety agencies during a food poisoning incident to identify and track the strain back to its source. The new assays, manufactured by BioSentinel, are said to be faster and more precise than other test kits that detect botulinum toxin, and they do not require the use of animals.