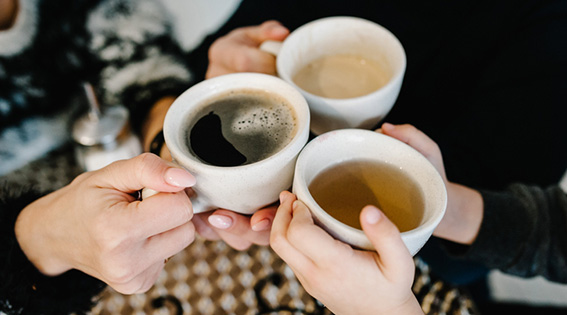 Diets high in fat and sugar are known to fuel obesity. Still, a recent study published in the Journal of Functional Foods found that caffeine consumption may help to mitigate some effects of an unhealthy diet by reducing lipid storage in fat cells and triglyceride production.
During the study, rats were fed a diet of 40% fat, 45% carbohydrate, and 15% protein, along with either caffeinated or decaffeinated mate tea. Those on the caffeinated diet experienced 16% less weight gain and 22% less accumulation of body fat than those on the decaffeinated regimen. The caffeinated diet provided a level of caffeine similar to that of a human who drinks four cups of brewed coffee daily.
In addition to reducing weight gain and cholesterol production, mate tea contains phenolic compounds, vitamins, and flavonoids that have been found to offer additional health benefits. However, caffeine was determined to be the primary driver of the reduction in weight gain and body fat. After experimenting with a variety of caffeine treatments, the researchers concluded that caffeine from any source decreased lipid accumulation in fat cells by 20% to 41%.
Study co-author Elvira Gonzalez de Mejia, director of the division of nutritional sciences at the University of Illinois at Urbana-Champaign, believes the findings indicate that mate tea and caffeine can be considered anti-obesity agents. The "research could be scaled to humans to understand the roles of mate tea and caffeine as potential strategies to prevent overweight and obesity, as well as the subsequent metabolic disorders associated with these conditions," she noted in a press release.