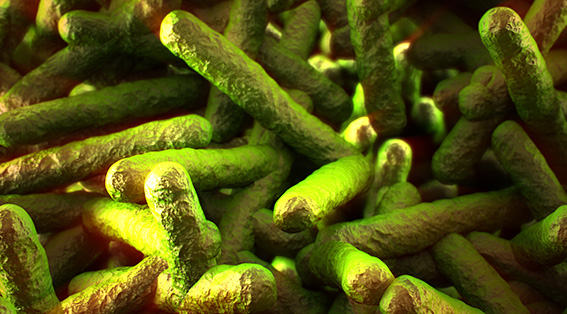 With the ability to survive for long periods at both high and low temperatures, Listeria monocytogenes is a potentially deadly foodborne pathogen. So, it's easy to see the value of a computer model developed by Cornell University scientists, which allows food safety professionals to predict where in a production facility the pathogen is most likely to be found. Food safety managers are then able to focus their pathogen testing efforts on those areas.
The new computer program, which is called Environmental Monitoring With an Agent-Based Model of Listeria (EnABLe), creates "a digital twin" of a food processing facility, thus making it possible to simulate the "pathogen dynamics" of the facility, explains Renata Ivanek, an associate professor in Cornell's Department of Population Medicine and Diagnostic Sciences and senior author of a recent paper on the new computer model.
"The environments in the food processing facilities are highly complex, with many pieces of unique equipment and spatial arraignments, and with unique and varying ways in which foods and people interact with each other directly and through equipment and surfaces in the environment," says Ivanek. Thus, identifying the optimal locations for environmental monitoring and determining where to sample on a given day is challenging, Ivanek explains.
"Traditionally, environmental monitoring decisions have typically been made based on expertise and experience of a food safety manager or another person with similar responsibilities in a food company," she notes. EnABLe is designed to be a tool to assist food safety managers, but it won't replace them, she says.
Developing the new model was data intensive. "It required historical data on environmental monitoring in the specific facility, observations of contact patterns and operations in the facility, expert opinion about the rate of contact between different agents, and understanding of the biology of the specific pathogen from the literature (such as replication time and survival)," says Ivanek.
The paper detailing the new computer model, which Ivanek wrote with fellow Cornell scientists Claire Zoellner, Rachel Jennings, and Martin Wiedmann, was published in Nature Scientific Reports, and the research was described in an article that appeared in the Cornell Chronicle.