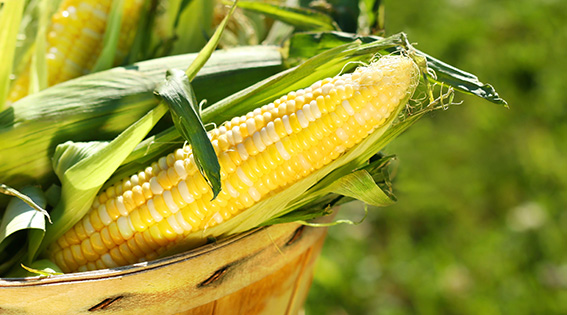 Tropospheric ozone is a type of air pollution that results when nitrogen oxides and volatile organic compounds chemically react together. While tropospheric ozone is most abundant in urban environments, it can also affect crops growing in rural environments. Scientists at the University of Illinois recently completed a study—published in Global Change Biology—on the effect ozone pollution has on corn.
According to the researchers, tropospheric ozone is highly destructive to corn crops, diminishing corn yield by up to 10% each year. Ozone pollution reduces corn yield by generating reactive oxygen species in corn plants. When the reactive oxygen species overpower the natural antioxidants in corn, the plant's ability to photosynthesize is impaired and its productivity is reduced. The researchers believe that making corn resistant to ozone pollution would be beneficial to crop growers; however, corn breeders have not been focused on developing a variety of corn that is resistant to the ravages to ozone pollution.
The study's scientists thus grew various types of corn in high levels of ozone pollution to determine which corn plants exhibited greater sensitivity to ozone pollution. They were able to identify certain genes and alleles that made corn more susceptible to damage from ozone pollution. This information will be useful in determining which genes and alleles to avoid when breeding corn in the future, which is not only helpful for corn crops but the future of all crops as the climate continues to change.