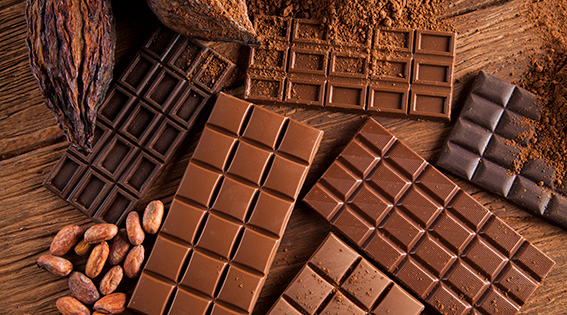 Researchers from Towson University developed a method for determining where a particular chocolate was produced using its chemical "fingerprint," with the hopes that it could one day be used to trace the chocolate back to the farm that grew the beans.
"The project originated out of an idea I had for a lab in one of the courses I teach," said Shannon Stitzel, associate professor in the university's department of chemistry and the project's principal investigator, in a press release from the American Chemical Society. "The method we used to analyze chocolate bars from a grocery store worked well in the class, and the exercise piqued the students' curiosity. So, I started reaching out for more interesting samples and tweaking the technique."
Stitzel and her team analyzed organic compounds in samples of single-source cocoa liquor from around the world through liquid chromatography, which separated the cocoa liquor compounds, and mass spectrometry, which identified their chemical signatures. The method determined that different patterns of compounds like caffeine, theobromine, and catechins make up a signature fingerprint and that this fingerprint designates provenance.
Chocolate's flavor and unique chemical composition are affected by any number of factors, including the genetic makeup of the tree that produced the cacao pods, the environment in which the tree was grown, variations in the processing steps used to make chocolate, and the naturally occurring yeast in the pods. Being able to determine the specific farm where the cacao beans were grown may help tell if the chocolate is fair trade or organic (as some labels claim) or if the chocolate has been adulterated. The researchers also hope that the method could be used to analyze the flavor profiles of chocolate.
The research was presented on the virtual science-sharing platform SciMeetings for the American Chemical Society's Spring 2020 National Meeting & Expo, which was canceled due to the COVID-19 pandemic.