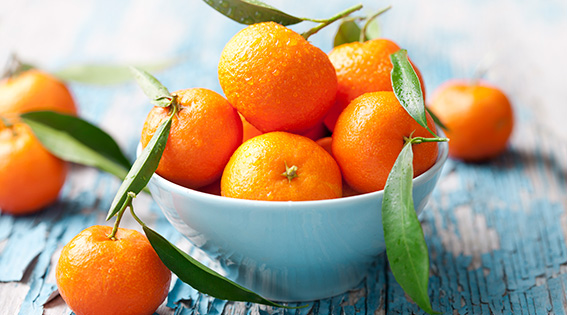 Researchers at Western University have identified a molecule found in oranges and tangerines that could hold the key to reversing obesity and regressing plaque build-up in arteries.
The molecule, called nobiletin, was given to mice that were fed a high-fat, high-cholesterol diet. The result was increased leanness and reduced levels of insulin resistance in the nobiletin-treated mice as compared with those that did not receive nobiletin.
Despite the impressive study results, researchers are stumped as to why the nobiletin works. One hypothesis is that the molecule acts on the pathway regulating how the body handles fat. The regulator, called AMP Kinase, prompts the body to burn fats to produce energy and blocks the manufacture of fats. However, the effects of nobiletin were evident even in mice that had been genetically modified to remove AMP Kinase.
Although the mechanism behind nobiletin remains a mystery, the fact that the molecule does not interfere with drugs that affect AMP Kinase is important because medications to treat diabetes, such as metformin, work through the pathway.
Studies in humans will help determine if the effects demonstrated in mice can be translated to human subjects. If so, the discovery could open the door to the development of new therapeutics to reduce obesity and its burden on the health-care system.