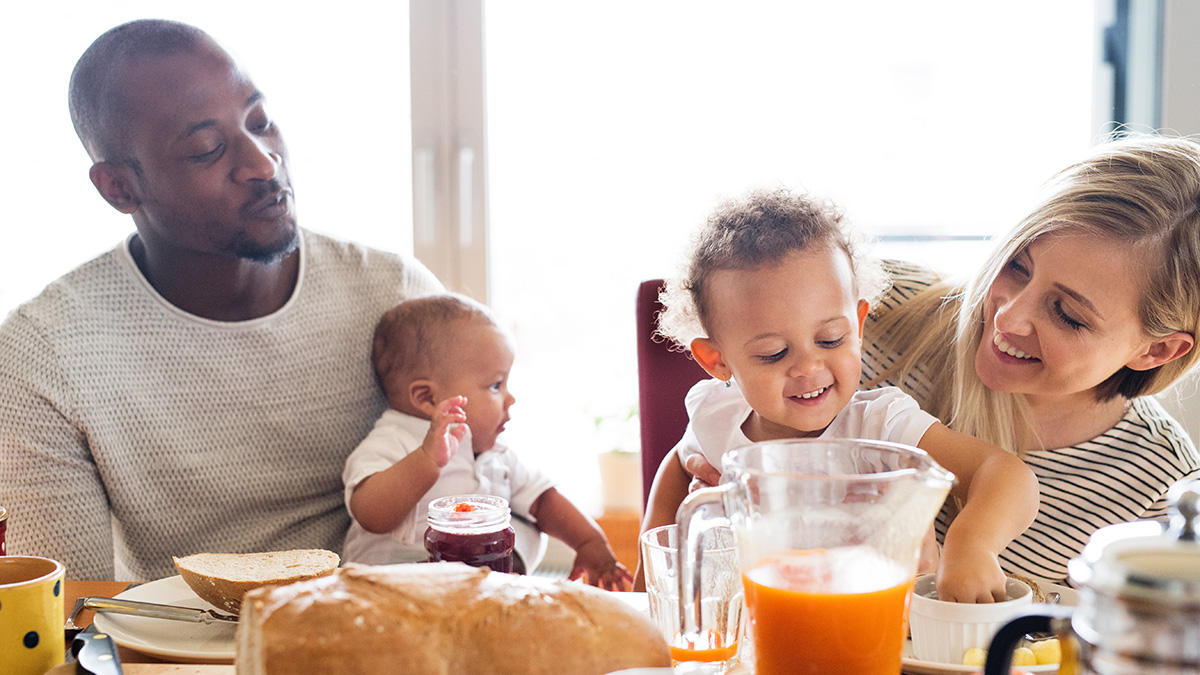 As the number of U.S. consumers vaccinated against COVID-19 increases, some pandemic-driven behaviors are changing while others persist. For a comprehensive look at emerging demographic trends driving consumer behavior, check out the "Demographic Disruption" feature.
Health Concerns Persist. Half (49%) of consumers were still extremely/very concerned about COVID-19 in late May, according to Datassential's "Simply Smarter" webcast. Four in 10 (42%) felt the health crisis would last into 2022 or longer; one-third (31%) were still avoiding eating out.
At-Home Meals. Although still elevated, the share of meals prepared at home has begun to fall, according to an IRI report. It was 81% in March 2021 versus 89% in April 2020. The number of those cooking more than 90% of meals at home dropped from 58% to 42%. Going forward, four in 10 consumers say they expect to prepare more meals at home than they did prior to COVID-19, per FMI.
Back to the Office. One-third (32%) of employed adults were working from home full-time in mid-May, and another 21% were doing so part-time. In contrast, 19% were back in the office full-time; 27% never worked from home during the pandemic, according to a Harris Poll.
Some Still Shopping Online for Now. Although 59% of consumers brought some groceries online for the year ending March 2021, only 49% say they will continue to do so in the next 12 months. Fourteen percent do all or most of their grocery purchasing online, per Coresight Research.
Dining Out. Same-store sales for chain restaurants jumped 9.1% in the first quarter of 2021, per a Technomic update. By early May, 42% of adults had eaten inside a restaurant dining room in the past two weeks, up 14% versus late February, according to a Datassential webcast. Takeout/delivery/drive-thru remains significantly higher than pre-pandemic levels, according to the National Restaurant Association.
Sales Comparisons. With consumer grocery sales returning to more normal patterns after spiking to unprecedented levels during the pandemic's shelter-in-place period, it will be most relevant to compare 2021 sales with both 2020 and 2019 to reliably determine growth patterns. When first-quarter 2021 sales are compared to 2019, seafood led dollar sales gains, up 26.1%, followed by frozen food, +21.7%; alcoholic beverages, +19.4%; meat, +17.2%; beverages, +17.0%; center store food, +14.1%; refrigerated/dairy products, +12.4%; produce, +11.5%; deli products, +9.2%; and bakery products, +8.5%, per IRI data.
REFERENCES
Coresight Research. 2021. U.S. Online Grocery Survey: Post Surge Prospects. March.
Datassential. 2021. "Simply Smarter." Webcast, May 27. Datassential, Los Angeles. datasssential.com.
Datassential. 2021. "COVID-19: "Roaring Back." Webcast, May 11.
FMI. 2021. U.S. Grocery Shopper Trends: Cooking. May. Food Marketing Institute, Alexandria, Va. fmi.org.
Harris. 2021. Harris Poll COVID-19 Tracker. Work from Home. The Harris Poll, New York, N.Y. theharrispoll.com.
IRI. 2021. "Top Trends in Fresh: Perishables' Roles in a Pandemic Retail Landscape." Webcast, March 3. IRI, Chicago. iriworlwide.com.
IRI. 2021. "IRI Leaderboard: Q1 2021 Emerging Growth Pocket."
NRA. 2021. "A Look Back at Consumers' Restaurant Activity." Press release, March 19. The National Restaurant Assoc., Washington, D.C. restaurant.org.