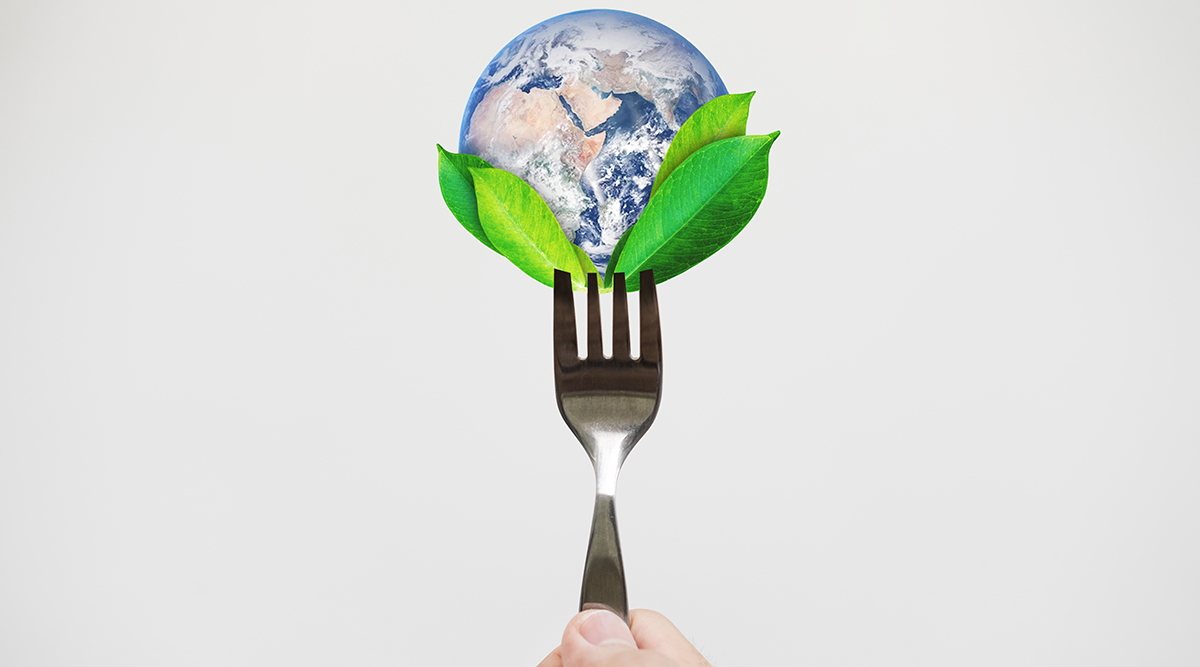 Concerned about where the planetary diet might be taking the planetary climate? Then take heart from a recent study which posits that global denizens have made a lot of progress in adopting food-consumption practices that already have taken a bite out of climate change.
Turns out that changing dietary patterns in the United States over the past 15 years already have cut the carbon footprint of national food consumption by more than 35%, according to a study published last year in the Journal of Cleaner Production and led by Clare Bassi, who was then with University of Wisconsin and now is with Third Economy, a sustainability consultancy.
Lower consumption of beef, dairy, chicken, pork, and eggs accounted for more than 75% of the observed diet-related carbon dioxide savings during the study period, with beef alone being responsible for nearly half the drop.
"National greenhouse gas savings from dietary changes alone" over the course of the study period from 2003 to 2018 "are roughly equivalent to offsetting emissions from every single passenger vehicle in the country for nearly two years," Bassi told On Wisconsin magazine. The study analyzed eating habits reported by more than 39,000 adults in a national survey.
Demographics mattered little: Bassi's study showed that the diets of every subgroup of Americans categorized by factors including sex, age, race, and household income showed a 30% to 50% reduction in responsibility for diet-related greenhouse gas emissions.
More progress is needed, however. The U.S. diet-related carbon footprint in 2018, the study found, was still twice as high as global targets for minimizing global warming.
"People's actions are making a difference," Bassi said. "But we still have a long way to go."