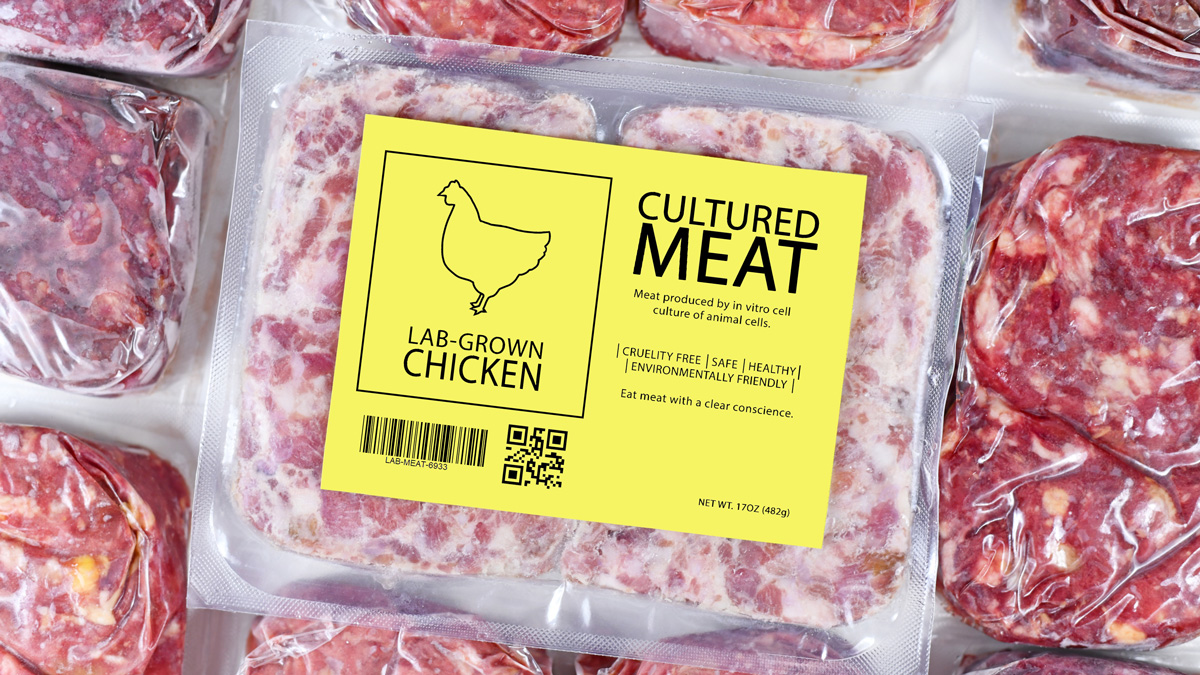 A panel of investors told FIRST attendees Tuesday that capital markets still have a hearty and unsated appetite for food and agtech innovators.
Asked by moderator and Food Technology contributor Dale Buss if investors are still enamored with so-called challenger brands that aim to disrupt conventional CPG companies, most of the panel saw no end in sight.
"There's certainly not a lack of money for good challenger brands or emerging brands," said Jeff Grogg, managing director at JPG Resources. "There are large buckets of money being deployed around ag tech and around food technology. I guess it's partly a question of, do you consider brands like Beyond Meat and Impossible still to be in the challenger brand set or not?"
Sanjeev Krishnan, managing director of S2G Ventures, added, "COVID gave a bit of a respite to the market share losses of big CPG, but I still think the secular trends are in the favor of challenger brands."
Krishnan cited three factors in support of disruptive brands: culture, wherein kids now frequently drive their parents' consumption and purchase behavior, based on completely different motivations and priorities; digitization, which lowers barriers to entry and democratizes customer acquisition costs; and still-untapped capacity in capital markets.
"I think [environmental, social, and governance] capital markets have gone from $800 billion pre-COVID to over $2 trillion," Krishnan said. "A lot of that [money] is looking for homes and it's not just going to be in the electric vehicle industry."
Darren Streiler, managing director of ADM Ventures, says the trend toward disruptive brands also will drive traditional CPG companies to invest. "It's a great opportunity for acquisitions for big food and that's opportunity for the startups," Streiler said. "The fact that these startups are more nimble really could make a difference in some of these big food companies."
"Not only do [traditional CPG companies] have to continue acquiring, they really need to get better at integration—or not integrating," Grogg added. "There's an argument to be made for just a completely different way of post-acquisition behavior."
Diving into specific category growth opportunities, the panelists affirmed long-term interest in alternative proteins, whether plant-, cell- or fermentation-based. "We saw the alternative milk market take 20% of that market, right? And we think that in the meat market, the same thing could happen," Streiler said. "This is a $1.4 trillion market. Currently, alternatives are at maybe 1–2% of that in penetration."
Describing where he sees alternative proteins on the growth curve, Krishnan said, "I think we're on the iPod phase and not even in the iPhone phase of this protein revolution. That transition from iPod to iPhone, I think, is going to require more focus on taste, particularly the fat side of the equation, to get that umami feel of traditional protein. Two, nutrition. And then third, affordability and cost."
But, Krishnan added, "I also think traditional meat animal protein is not done innovating either, whether it's on the sustainability side or the flavor side."
The panel agreed that sustainability and cost inputs might ultimately be as important to the category's future as flavor, texture, and nutrition.
Also on the radar are information technologies to modernize agricultural supply chains and startups integrating food and health. Krishnan noted that the $50 billion to $80 billion profit pool of the food industry is still a fraction of the $465 billion profits in healthcare.
"One of the most exciting things as competition gets cheaper, as genomics and proteomics get cheaper, as well, can the profit pool of the food system take some of the share of the healthcare system?" Krishan said. "We're investing in companies that start with a perspective of wanting to graduate from sort of traditional supplements and vitamins to things that have medical food claims."
Grogg added that such opportunities are tied to a broader, more expansive view of health and nutrition. "I think for our lifetimes, nutritionists have been largely wrong in some of the big themes because I think we've oversimplified nutrition," he said. "We've treated it as if every human is the same and we've also boiled stuff down to individual ingredients or compounds or nutritional components.
"I think what we are learning now, and what we should know by now, is that every human is different. All four of us have very different genomes and microbiomes. Food is a system and nutrition is a system. It's not just a series of chemicals. It's much more."