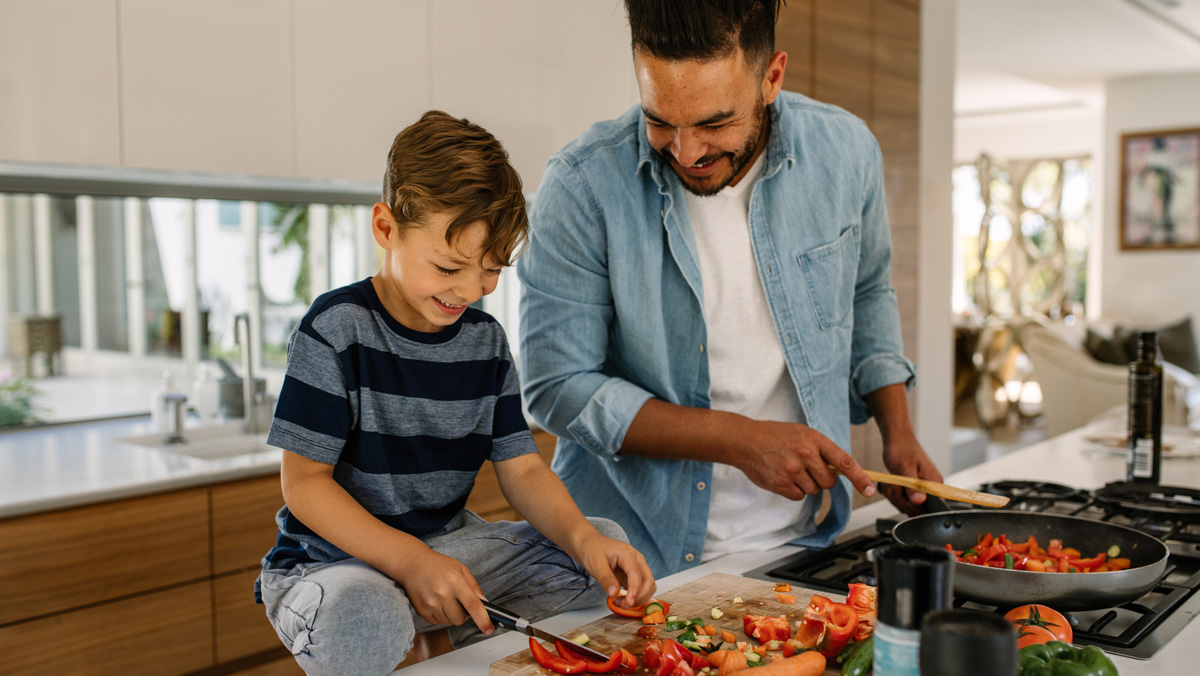 The COVID-19 pandemic pushed large and small companies across the food system to innovate faster to meet shifting consumer demands, as well as counter supply chain disruptions. Now, as some regions begin their recovery, expect that accelerated pace of CPG innovation and growth to continue, a panel of trend watchers told FIRST attendees Monday.
"We were used to humming along at 2% to maybe 3% growth, and we quadrupled that. We were at more than 11% CPG growth in 2020," said Joan Driggs, vice president of content and thought leadership at IRI Worldwide. "A lot of the trends were the same, but they just accelerated."
Nicholas Fereday, executive director of food and consumer trends at Rabobank, added that product developers benefitted from work-from-home schedules, which created new eating occasions. "For food companies, these are tremendously exciting times," he said.
"You have a whole new generation of cooks out there," Driggs noted. "We tracked 33 million more at-home meal occasions during the pandemic. That's a lot. But with that comes a lot of new, small kitchen appliances. Air Fryers took off, sous vide. … What about different products that help enable more use of some of those?"
"I don't think that people are going to completely revert back to all the out-of-home occasions that existed pre-pandemic. People like the fact that they can cook. They see the financial benefit and the self-satisfaction," she added.
Ken Harris, co-founder and managing partner at Cadent Consulting Group, gave a particular nod to innovation in frozen foods. "You look at ethnic cuisine, you look at a lot of creative things, comfort foods and things that are really high quality; the move towards premium-type products is breathtaking."
Looking forward, the panel anticipated continued growth from health and wellness, plant-based, and CBD categories, albeit acknowledging shifting consumer perceptions of health and wellness.
"I think we need to broaden our definition of health and wellness," Driggs said. "What are the different attributes that bubble up to the top and make the most sense? Because a lot of companies are letting a lot of their attributes sit in the background."
But Harris also noted that supply chain vulnerabilities exposed during the pandemic remain a priority at every point in the food system. "One Suez Canal incident, and all of a sudden, we are back to a very, very difficult situation again," he said. But I think that the opportunity part is really this notion that manufacturers and retailers and [foodservice] operators finally realize it's much better to work together to try to solve some of these issues."
The panel also agreed that sustainability will remain a priority, especially for young consumers.
"The stuff where you're literally throwing it away, kind of doesn't work for a lot of people these days," said Fereday.
"Even during the pandemic, sustainably marketed products accounted for less than 17% of the market," Driggs said, "but they were driving more than half, like about 55%, of market growth. One of the big things being at home, we saw how much waste we actually were generating. And I think that made people more aware of kind of their footprint overall."
The panel noted huge upside potential—despite equally huge hurdles—for CBD-infused products.
"You're already starting to see a lot of CBD-infused beverages, but all of a sudden, you're going to get the same properties as beer and spiked seltzer and things like that. And it's probably about six months away," Harris said.
Still, Fereday asked, "How do you brand all this? Where's the IP around this? Is this something that's going to be assigned to a food company or a CPG type company or a food processor? Because, to me ... It's a bit like water. It's going to be so readily available. How do you brand this?"
On the horizon, Fereday said he's closely watching the debate about processed foods. "I'm personally quite interested in this whole NOVA score, the degree of processing of foods and the association between healthy or unhealthy outcomes," he said. "And trying to understand: is this going to be something that comes to U.S. markets?"
---
Registration for FIRST provides access to the on-demand library of sessions through Dec. 31, 2021.