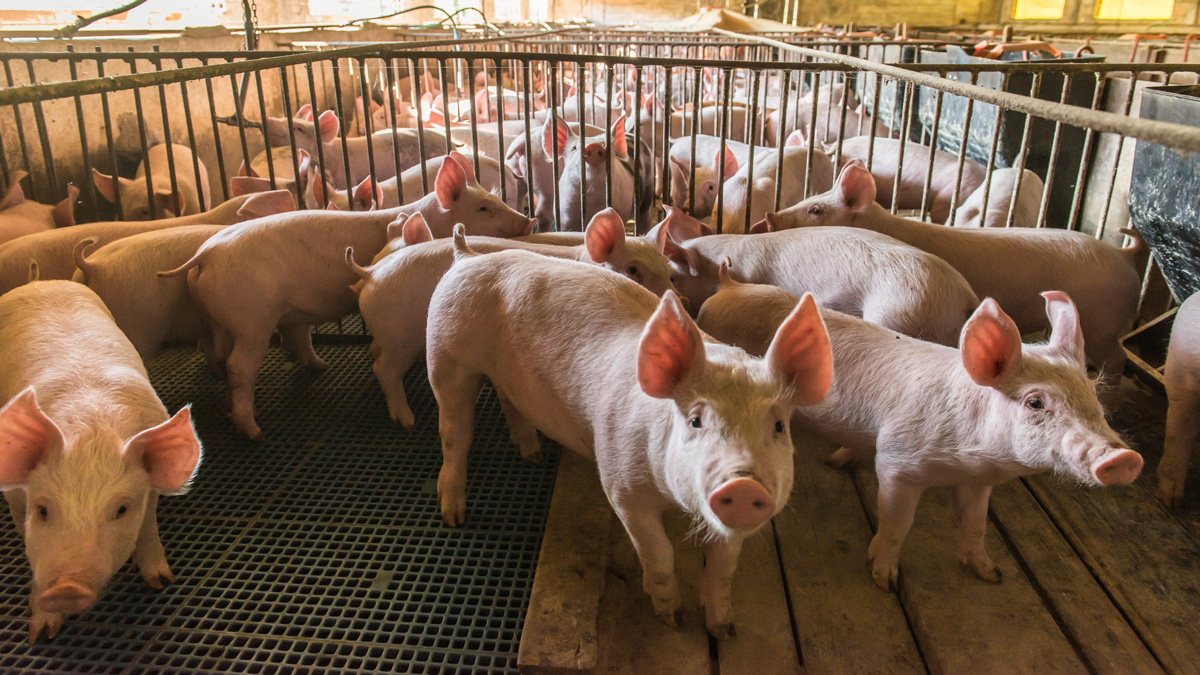 By Christine Blank
More innovation and technology in animal breeding is needed to feed a growing population in a sustainable way, Elena Rice, chief scientific officer/head of R&D at animal biotech firm Genus says during FIRST session, "Harnessing New Technologies in Agriculture to Support a Sustainable Food System."
"It is an uncomfortable truth, but we can't farm like our grandparents did to feed our growing population. So we need to meet all these demands in a way that has minimal impact to the environment," explains Rice. "We need more innovation and technology in breeding because when we think about a sustainable food supply, we all probably can agree that it starts with better breeding of animals and crops."
One way Genus is providing that innovation is utilizing in-depth genomics data with environmental data "and the very best management practices," which can lead to increased productivity, decreased methane, and increased animal well-being, Rice notes.
For example, gene editing is being utilized more to stave off disease in animals, Rice says.
"Unfortunately, there are many illnesses that currently cannot be effectively prevented or even treated by traditional medicine or vaccination," Rice says.
Genus is utilizing genetics to turn off the small receptor that allows the Porcine Reproductive and Respiratory Syndrome (PRRS) virus to amplify in pigs.
As a result, the animal is resistant to both prevalent types of the virus, according to Rice.
"Animals should not suffer needlessly … and it's in our power to make them healthy using science and innovation, and we can make it the reality," Rice says.
Crop design platform Benson Hill is uncovering the impact and interactions between microbiota and animal genome and utlizes predictive technology to breed better animals and crops, says Jason Bull, Benson Hill's chief technical officer.
The company's CropOS machine learning capability allows it to predict the right genes and create prototypes, and then validate those prototypes in product development. "Every time we go around this cycle, the crop OS gains more data [and] becomes more intelligent. Its predictions become more accurate," Bull explains.
The platform's simulations allow the company to better understand potential new products, Bull says. "For example, in breeding … we do tens of millions of cross in silico predictions to help us understand which crosses are going to be breakthroughs so that we can target our resources to those few crosses only."
Benson Hill also utilizes its proprietary suite of CRISPR technology, which has been heavily optimized for soybean and yellow pea. "That allows us to get after these consumer traits, not commodity traits, that are very different," Bull notes.
Crops generated from that technology are taken into Benson Hill's crop accelerator, which is a $25 million, 47,000-square-foot facility that will be fully operational by the end of this year. The sole purpose of the crop accelerator is to turn generation intervals as fast as possible. "Generation interview is just key in driving genetic gain," explains Bull.
---
Register for FIRST to view this session and 100+ more—available on demand through Dec. 31, 2021.
Christine Blank is a freelance journalist based in Orland, Fla.