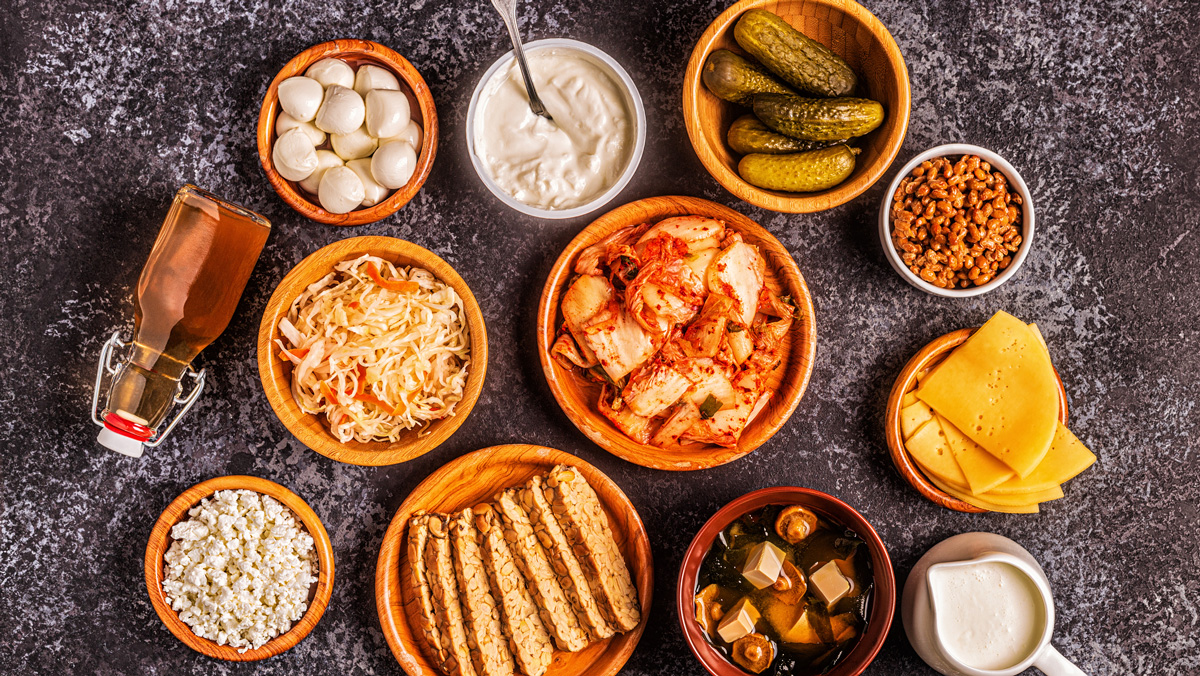 By Nancy Mann Jackson
Gut health is a hot topic for consumers, says Kirsten Recknagel, CEO of MotiveQuest. After studying more than 1 million online conversations among consumers about fermented plant-based beverages, MotiveQuest has gathered a lot of information about why people are interested in them.
Many are looking to solve problems related to gut health and the microbiome, and they know that plant-based fermented beverages are a good source of probiotics, beneficial bacteria, and yeasts. Generally, consumers think that the gut is key to unlocking health improvements far beyond digestion; they believe gut health has an impact on depression, anxiety, and other mental health issues, as well as skin health, Recknagel says.
Kombucha is the most-discussed plant-based fermented beverage, but there are other popular fermented products, including kefir, kimchi, sauerkraut, miso, and fermented hot sauce. According to Recknagel's research, consumers are hungry for more research and information about these products.
Consumers are on to something because fermented plant-based beverages offer a variety of health benefits, says Joanne Slavin, professor of food science and nutrition at the University of Minnesota. "Gut health affects your overall health," she says.
In an IFT FIRST session titled "Taste and Health: Key Consumer Drivers Behind the Growth of Plant-Based Fermented Beverages," Slavin explains how fermentation happens in your body and the health effects it provides, such as boosting your immune system. By ingesting fermented foods such as yogurt, buttermilk, sauerkraut, sourdough bread, kombucha, and fermented teas, people are consuming beneficial live bacteria.
Recent research shows that the diversity of organisms found in the gut is significantly more vast than originally thought, and the microbiome is less diverse in westernized nations, Slavin says. As consumers demand more information about gut health and fermented foods and beverages, "the science is starting to catch up," she adds.
Food scientists who want to capitalize on this growing consumer interest have many opportunities, says Mindi McKibbin, principal scientist on the beverage application team at IFF. However, the process is not without challenges. For instance, fermentation can drastically alter the taste and texture of beverages, and producers must ensure the health benefits of the beverage will remain through shelf life. And because the same products from different suppliers can have varying levels of quality, taste, and texture, it's important to build relationships with reliable suppliers.
---
Register for FIRST to view this session and 100+ more—available on demand through Dec. 31, 2021.
Nancy Mann Jackson is a freelance writer based in Huntsville, Ala.