There's no question that technology is transforming every aspect of food production, from product design and production to distribution. Food scientists, ingredient suppliers, and consumer-facing companies are mining a vast array of tools, including traditional methods such as enzyme technology and fermentation, and more recent advances, like gene editing, to lower the environmental impact and improve the taste and nutritional value of food.
For animal-genetics company Genus, better breeding is at the heart of a more sustainable food system. The company partners with small and large farms to breed pigs and cattle with genetic traits that help produce meat and milk more efficiently and sustainably.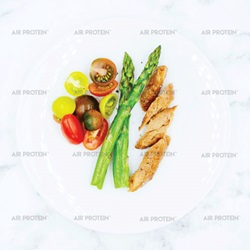 Disease resistance is an important aspect of the company's gene editing and advanced reproductive biology technologies. "Our mission," says Mark Cigan, trait development director, "is to improve animal genetics and then have the animal be resistant to diseases,
whether it be viruses or bacteria, in the absence of applying antibiotics."
Among traditional technologies, fermentation is enjoying a resurgence as well as a reimagining, with precision techniques being used in the production of new forms of protein using sophisticated microbial fermentation processes. Lisa Dyson, CEO of Air Protein, will take center stage on Tuesday, July 20, at 10 a.m. CDT, to tell FIRST attendees how her company has found a creative way to convert carbon dioxide into oils and protein.
Sustainability is also a driving force for FIRST exhibitor Biorigin, whose yeast extracts and derivatives are produced from fermentable sugar and sugarcane yeast cream. Designed to bring taste to vegan, vegetarian, and meat analogue recipes, the ingredients are animal origin free and build taste by delivering savory, umami, specific taste notes, and color, while reducing sodium and sugar.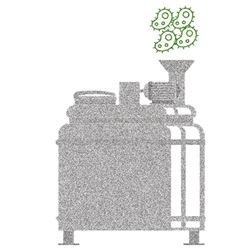 Ohly takes fermentation processing to the next level with its X-SEED yeast-based bionutrients, which are designed to help the biotechnology industry achieve high yields, titers, and productivity by meeting the unique nutrient requirements of a variety of fermentation processes. Ohly's diverse portfolio of yeast-based nutrient solutions offers an optimal nutrient mixture for each specific process.
To learn more about the technologies that are bringing food production into the future, tune in to "10 Ways Technology is Changing How We Produce, Sell and Consume Food," presented at 10 a.m. CDT on Monday, July 19, by the editors of Food Technology. Then stay tuned for "Health/Wellness Trends" from Lu Ann Williams at Innova Market Insights.
---
Register for FIRST to check out the other Supplier Suites to find solutions to your formulation, packaging, and technology challenges.