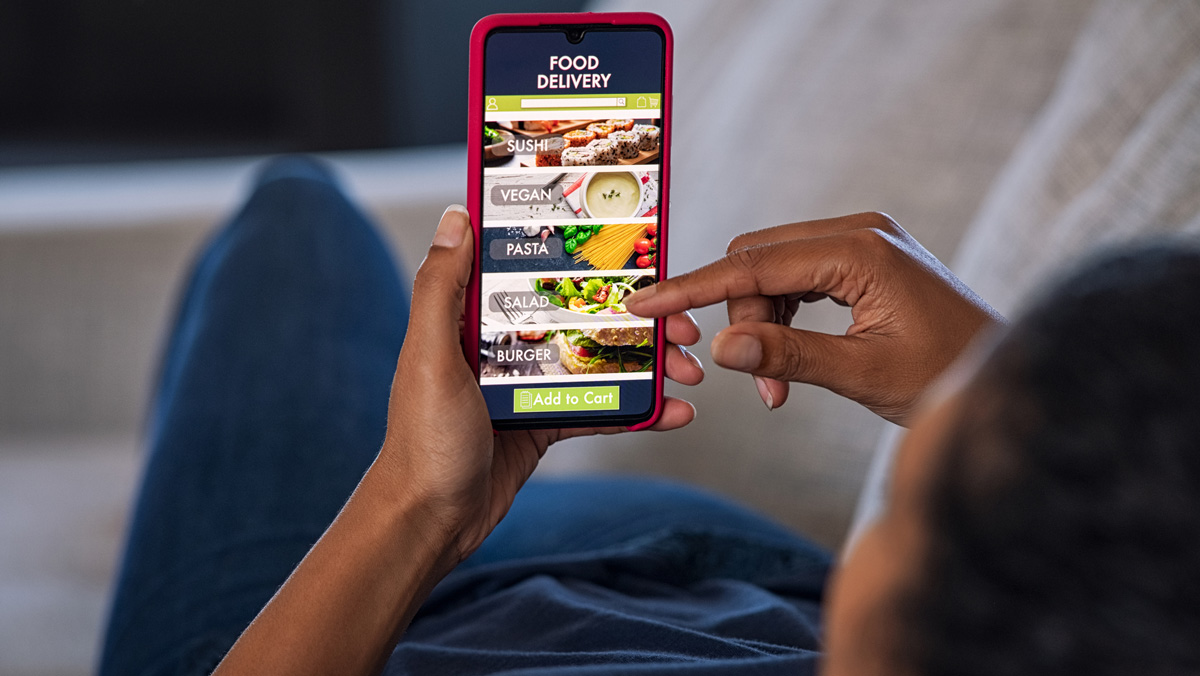 By Nancy Mann Jackson
It's no surprise that the pandemic inflicted massive rapid and unprecedented change on every aspect of our lives, including how we eat, how we buy food, and how we prepare food. In FIRST session "Consumer Behavior During COVID: Immediate and Lasting Effects in Grocery and Food Service Trends," a panel of experts dive deep into the trends that have emerged in response to the food choices and behaviors Americans have been making over the past year and a half. In addition, they offer insight into which trends are likely to stick around as we emerge on the other side of the pandemic.
Just a few weeks into the pandemic, Americans already were reporting food behavior changes, including cooking more at home, snacking more, washing produce more, and focusing more on healthy eating, reports Allie Webster, director of research and nutrition communications at the International Food Information Council (IFIC). A year later, a majority of respondents still reported their food behavior was different from before the pandemic, but the numbers were not as high.
A couple of food trends that took hold during the pandemic are expected to maintain their popularity even as its impact on our daily lives diminishes. First, online grocery shopping has exploded during COVID-19, and IFIC research shows that not only will most people who are using online grocery shopping now continue to do so, but a large number say they expect to do even more of it. Second, a significant number of people say the healthfulness of their diets has improved over the past year, and they plan to continue focusing on eating healthier.
While Americans may have been forced to eat at home more during the pandemic due to restaurant closures and lockdowns, they now are returning to restaurants in large numbers—which even eclipse 2019 pre-pandemic figures, says Thomas Talbert, vice president of culinary marketing at CSSI, a culinary and marketing communications firm.
Restaurant dining rooms are filling up, but the pandemic trend of takeout and food delivery persists. Although these weren't new concepts, the trend was the sheer number of consumers ordering delivery and takeout: During 2020, 63% of restaurant spend was on takeout and delivery, according to Talbert.
As restaurants pivoted and found ways to drive revenue without bringing diners into their locations, the surge in ghost kitchens continued, Talbert says. And even once the pandemic is a thing of the past, data show that ghost kitchens, meal kits, and family bundles are likely to stick around.
Certainly not all pandemic-driven trends are positive for the food industry. Many restaurants have closed, and many of those that have reopened are now unable to find staff. In addition, some former foodservice workers are seeking employment in other industries. Finally, the pandemic created ongoing needs for emergency food.
"We've been operating for 42 years in Chicago, and we've never seen the type of demand on the emergency food system as we have in the past year," says Brendan Kitt, director of food acquisition at the Greater Chicago Food Depository (GCFD). Food pantries that work with GCFD have seen 120% increases in the amount of people accessing the emergency food system and pantry resources in the past year.
At the same time, running the food pantries became more challenging: Many volunteers were unavailable due to the pandemic, and traditional sources of food changed. Government programs were added to provide food, with less food available from traditional local donors such as restaurants and grocery stores. Similar to restaurants that began offering family packs, GCFD found that one viable solution was to begin packaging food boxes that were shelf-stable and could be easily distributed to clients.
---
Register for FIRST to view this session and 100+ more—available on demand through Dec. 31, 2021.
Nancy Mann Jackson is a freelance journalist based in Huntsville, Ala.