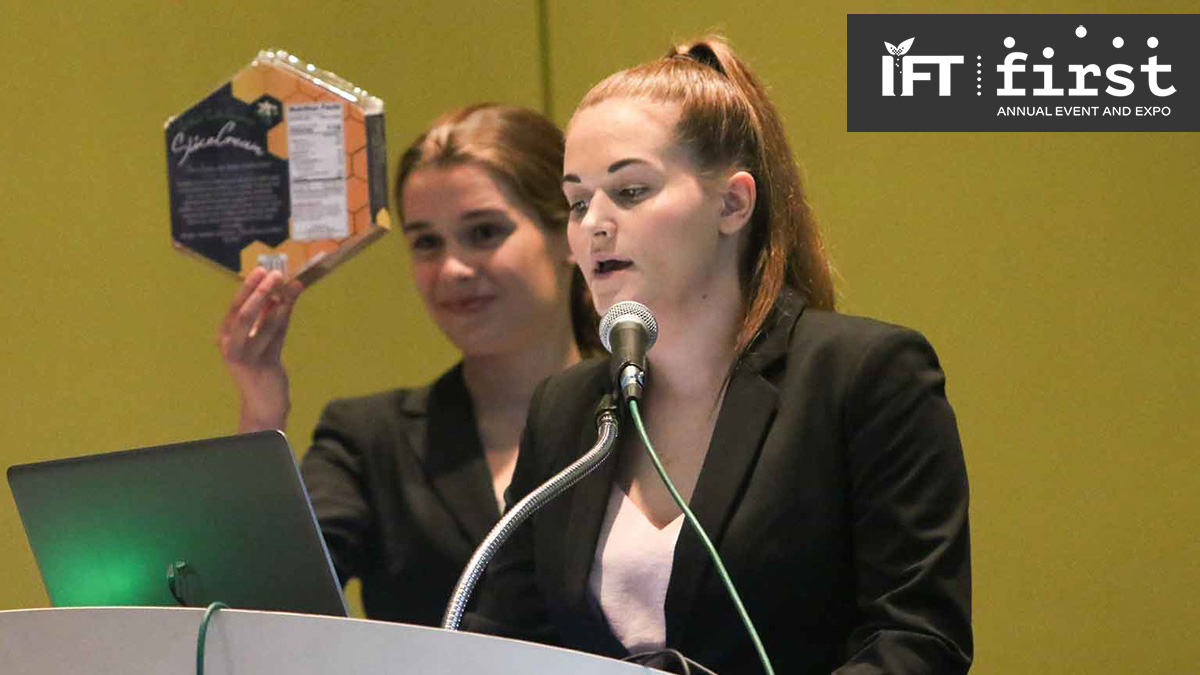 Student product developers from six universities will vie for top honors in the final rounds of the annual IFTSA & Mars Product Development Competition at IFT FIRST. Now in its 32nd year, this prestigious competition requires student teams to develop a new food product and take it from concept stage through production and marketing, in the same way that a commercial product development team would. Finalist teams will make oral presentations on Monday, July 11, from 10:30 a.m.–1:30 p.m. in rooms S501ABCD of the convention center.
Here's a look at the concepts that will be in the spotlight in Chicago:
Charcute-V – Cornell University
Java Up! – Chapman University
PROteam – University of Florida
Rooted – California Polytechnic University, Pomona
S'Cream – Michigan State University
SeaZen'd Noodles – Oregon State
Winners of the competition will be announced at the IFTSA Closing Ceremony on Tuesday evening, July 12, in the S100 Ballroom of the convention center. Each of the finalist teams will receive a certificate and a reimbursement for travel to IFT FIRST 2022 of up to $1,500. Prizes include $3,000 for first place, $1,500 for second place, and $500 for the third-place team. The competition is sponsored by Mars Wrigley Confectionery.