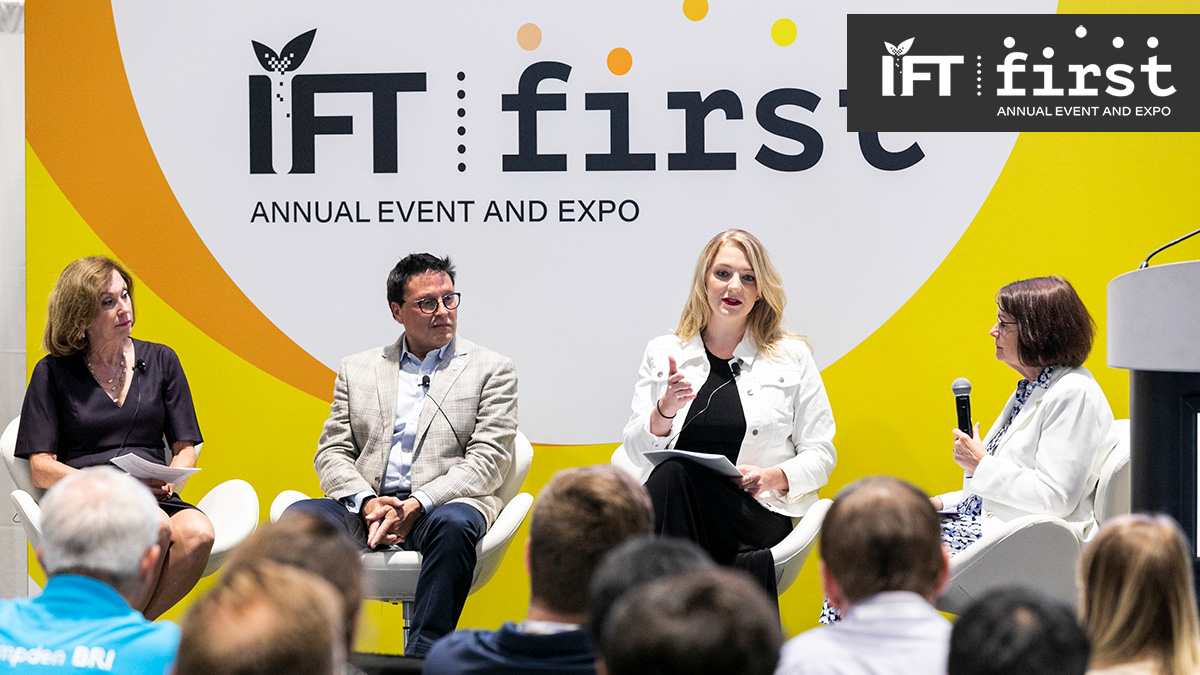 Food companies face a host of challenges in the current recruiting and hiring environment, and one of the primary ones is workers who want to work remotely or are unwilling to relocate, said panelists at the IFT FIRST session, "State of the Profession (Part 1): Recruiting, Compensating, and Retaining Tomorrow's Food Leaders," on July 11.
"There is much more interest in working remotely. Every candidate is looking for a remote position, because they want a better work–life balance," said Moira McGrath, president of food science recruiting firm OPUS International Inc. "That is a difficult situation for food scientists—there are labs that we have to be working out of."
Potential employees are also less willing to relocate because many have purchased a home during the COVID-19 pandemic and feel settled. "That's making it difficult for the food manufacturers to find people," noted McGrath.
"Whatever the employee value proposition was in the past, it is no longer," said Henry Artalejo, senior vice president of global human resources at Griffith Foods, adding that food companies must have "radical flexibility."
"We are trying to figure out what this hybrid world is going to look like," Artalejo continued.
Food companies are considering benefits in a different light post-COVID-19, since "everyone is expecting different benefits to keep life balance these days," Artalejo added.
Artalejo and the other panelists agreed that company culture should be the most important factor for those seeking a job change.
"Money is the last reason you should look at something," advised McGrath. "The most important thing is the culture fit. These are people that you'll be working with [possibly] 50 to 60 hours a week. Are these people whom you really want to work with? Are they going in the direction you think they should be going in?"
Despite the food industry's advances in offering work-from-home benefits and an enhanced focus on employee wellness and mental health, there is a major hiring and retention issue that needs to be addressed, according to the panelists.
"We have a leaky bucket in keeping women and paying them enough," said Angela Dodd, food scientist and founder of The Females in Food Community, which provides resources for women to understand their worth in the marketplace and then advocate for themselves in their workplace and the job marketplace.
In addition to teaching female employees how to advocate for themselves, Dodd believes it is up to employers to have gender parity policies in place and then conduct audits to ensure pay is equal across the span of both a male and a female's career.
One key problem is that women simply don't ask for the compensation or promotion they deserve, according to McGrath. "We have been taught to be nice, to be professional, and do the right thing. These women are waiting to be recognized, not promoting themselves."
Artalejo notices that, in general, women hold themselves farther back until they are 100% ready for a role, while men "just think they can do it."