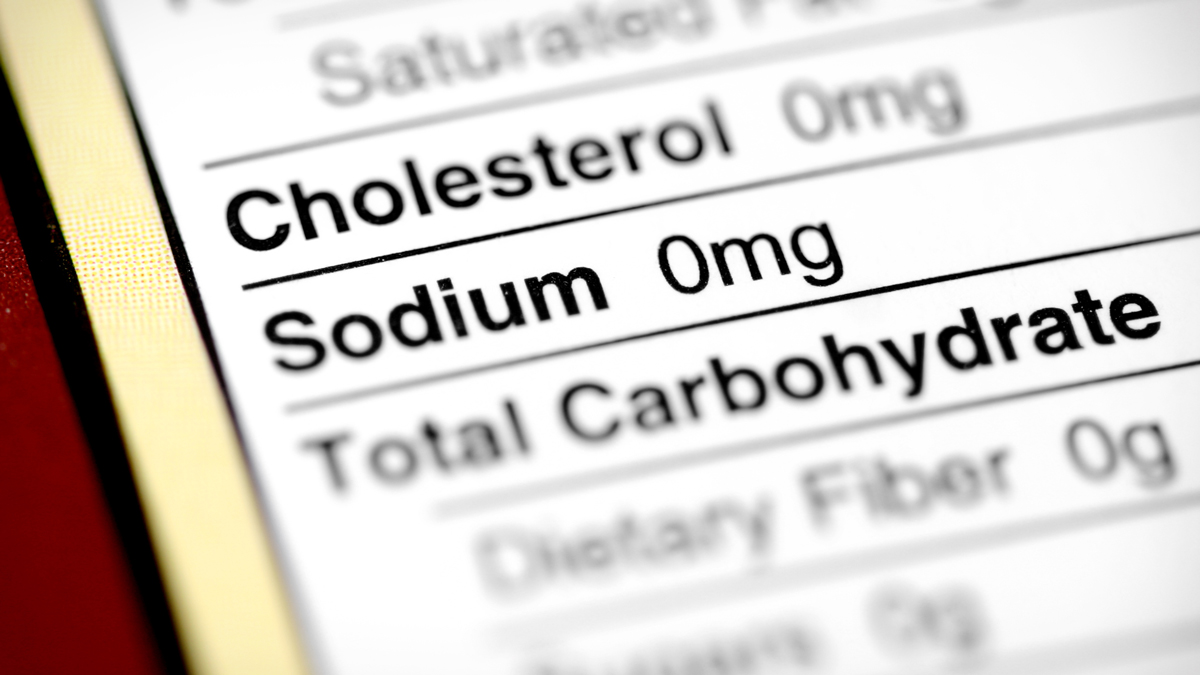 Salt (sodium chloride) is that magical ingredient that delivers flavor, structure, food safety, and food preservation benefits. However, as with all good things, there are ceilings for safe consumption, which is why the food industry has long focused on finding alternatives. In October 2021, the U.S. Food and Drug Administration released new voluntary guidance on sodium reduction in 163 categories of commercially prepared foods with the overarching goal of reducing consumption by 12% over the next two-and-a-half years, adding urgency to formulation initiatives.
Food companies have been working on reducing sodium chloride levels since the early 1980s, says Gary Beauchamp, former director of the Monell Chemical Senses Center, who now consults for the scientific institute as a sensory analyst. He says early attempts at sodium reduction, which removed sodium chloride entirely from certain brands, had a disastrous impact on flavor and sales. Food companies learned that this process takes time and expertise.
"When sodium is reduced, several things happen as our physiological response to the five basic tastes becomes disrupted: saltiness is reduced, sourness increases, bitter or off-taste increases, and sweetness and umami become unbalanced," says Rajesh Potineni, vice president of research and development, taste, for ingredient company Kerry. "In our experience, it takes food manufacturers 6 months to one year to reformulate and validate consumer safety and taste acceptance," he says, "From there, food manufacturers need to consider their packaging inventories as ingredient declarations and nutrition fact panels will change. We'd expect consumers to start seeing changes in the next 18 months to two years," says Potineni.
"In theory, this is the world's biggest sensory experiment," says Beauchamp. But how will consumers respond to that experiment? Salt and sugar reduction are competing for interest. Market research firm NPD conducted a Health Aspirations & Behavioral Tracking Service study and found that 50% of consumers over age 18 are trying to reduce sugar consumption and 36% are paying attention to sodium reduction although interest tends to be greater among older consumers. Among those over age 55, 45% want to reduce sodium intake, but just 34% of those aged 45 to 54 and 25% of those aged 35 to 44 are concerned about it.
"Taste is the key," says Janice Johnston, technical services advisor with Cargill. "People have an expectation of what foods should taste like, and any deviation causes two reactions. They call to complain, and then they change brands."
Cost Benefits
Salt's cost-effectiveness is among its key food formulation benefits. "The cheapest ingredients we can put in food are water and sodium. And there is no such thing as an aspartame for salt," says Beauchamp. The most commonly used sodium chloride replacement is potassium chloride (KCl), which can replace up to 30% of sodium chloride, and when used as a topical application, the reduction can be even greater—up to the 40%–50% range. The downside is that KCl has a bitter metallic aftertaste. In general, potassium intake is low among the general population, so there are health benefits attached to this particular ingredient replacement. However, Beauchamp says for individuals with certain potassium-related cardiovascular health issues, such as heart arrhythmias, potassium chloride may present problems that companies and consumers should be aware of.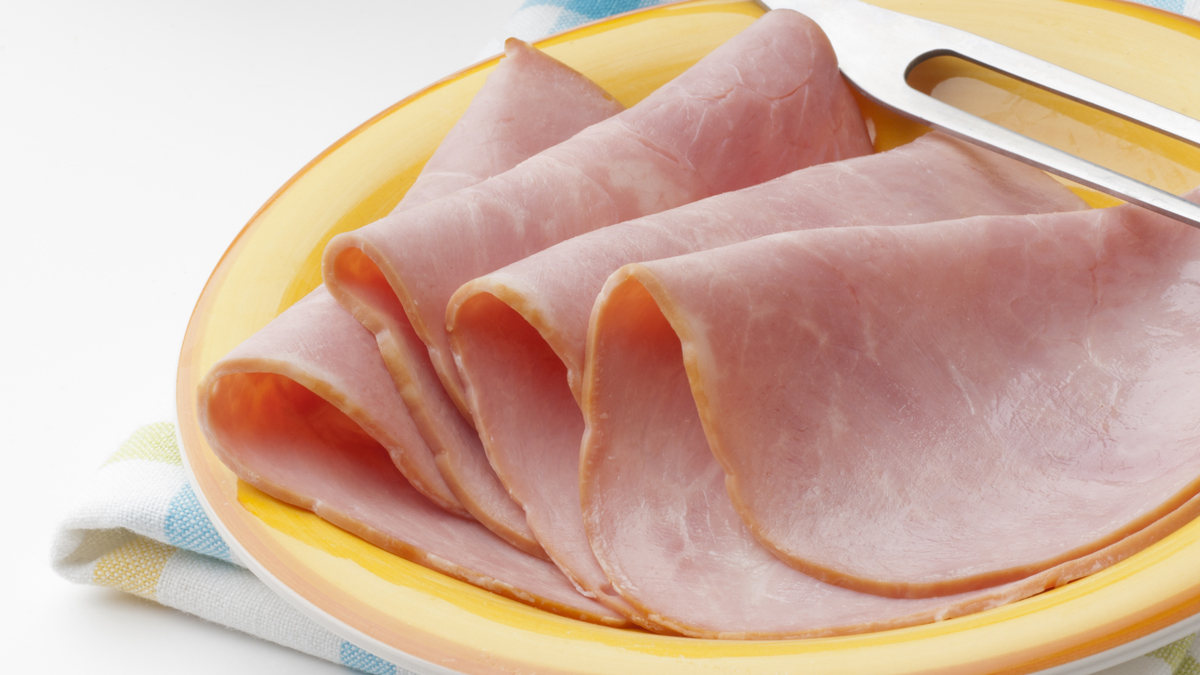 The foods that pose the biggest challenges for sodium reduction include cheeses, meats, and breads. For mixed-ingredient foods like frozen prepared meals, the challenge is particularly great because in addition to sodium added in formulations, individual food components may naturally contain sodium chloride. It all adds up. It's imperative to literally "pull apart" existing formulations and examine how and when the salt contributes to the texture, flavor, and other desirable properties, experts explain.
Kerry offers a "tool-box" approach for meat, snack, meat alternatives, dairy, meals, and sauces. "We break down the challenges across taste, texture, and shelf life. We look at the challenge holistically," says Potineni. For instance, Kerry's TasteSense range focuses on temporal taste perceptions while its Provian ingredient is a no sodium, acetate-based preservation solution.
Umami Solutions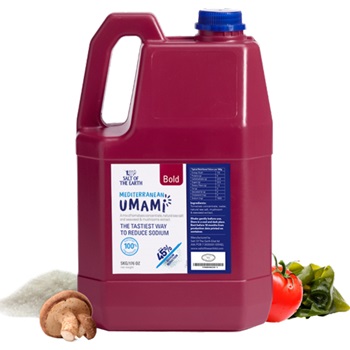 Focusing on umami taste benefits is a sodium reduction tactic with promise for prepared meals, meats, and sauces. Mediterranean Umami Sauce from Salt of the Earth is a concentration of Mediterranean sea salt, seaweed, mushrooms, and tomato concentrate that replaces sodium and packs a flavor punch. Tali Feingold, business unit director for Salt of the Earth, says the product is particularly useful for ketchup, mayonnaise, and tomato and pizza sauces. The amber-colored solution also shows promise for bread and plant-based meat and poultry alternatives.
"Even with a 25% reduction in sodium for white bread, we haven't seen any change in taste or texture," Feingold notes, adding that the fact that the product is made from ingredients that consumers easily recognize adds to its appeal.
There is also ongoing innovation in crystal size and shape. As Cargill's Johnston explains, when you play around with particle size and shape, it changes the way saliva dissolves sodium chloride and gives the perception of a salty flavor with much less of the ingredient present. Cargill's pyramid-shaped Alberger crystals (pictured below) offer a larger surface area but low bulk density for greater adherence, blending, and solubility when compared with cube-shaped granulated salt. Alberger's applications include gravies with lower moisture systems, as well as crackers and breads.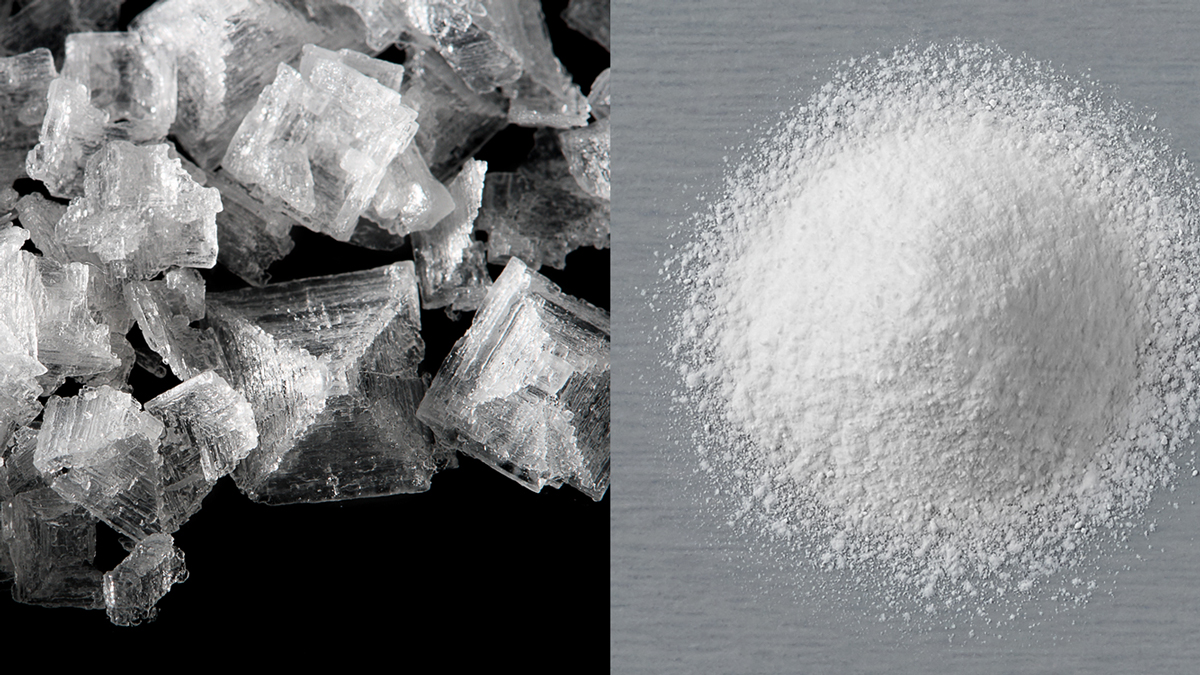 Sodium's Role in Food Safety
In addition to its taste and texture benefits, salt plays such a masterful role in food safety that it can be hard to replace. "Sodium salts, particularly sodium chloride, play a critical role in retarding the growth of pathogens and food spoilage bacteria in packaged foods that are increasingly subjected to thousands of miles and a wide range of environmental conditions for distribution and storage before reaching the consumer and delivering on expectations of quality and safety," says Kantha Shelke, principal of consultancy Corvus Blue and a senior lecturer at Johns Hopkins University. "A major challenge in salt reduction in packaged foods is finding effective and economical substitutes with the efficacy of sodium chloride against pathogenic and spoilage microorganisms in a variety of food systems."
Sodium chloride has long been used to inhibit the growth and toxin production by Clostridium botulinum in processed meats and cheeses. Other sodium salts, such as sodium lactate and sodium diacetate, are crucial in the prevention of spoilage and/or growth of Listeria monocytogenes and lactic acid bacteria in a wide range of ready-to-eat foods, including meats and cheeses.
Salt reduces water activity in foods, which is a critical for controlling the growth of pathogens and spoilage organisms. When sodium chloride levels are reduced, there may be other food safety hurdles to overcome. This may require increasing concentrations of preservatives or controlling the cooking or storage temperatures to ensure safety with a reasonable shelf life.
"Processing techniques, such as high pressure, and packaging strategies, such as different modified atmospheres, can help inhibit growth of pathogens and spoilage organisms and extend shelf life of low-salt foods," Shelke continues. "Any changes in ingredients or processes, of course, need to be tested to ensure that they do not render a food organoleptically unacceptable."
As manufacturers look for ways to support the growing demand for clean label solutions, Shelke suggests that formulators look to active components from plants or essential oils with proven antimicrobial activity against molds and bacterial pathogens. "Thymol, eugenol, and cinnamaldehyde, along with bioactive compounds from onion, garlic, and mustard, are effective in some food categories but not in foods where fats or other food components may inactivate or sequester these antimicrobials," she says.
Formulation Recommendations
Shelke also offers the following specific food safety guidance for formulators who are working to reduce sodium:
The substitution of potassium chloride for sodium chloride is acceptable to consumers for replacing no more than 30% of the sodium chloride, and it offers the same protection against microbes like L. monocytogenes and Staphylococcus aureus.
Organic acids (lactic acid and acetic acid) may be used as chemical preservatives to reduce pH and ensure microbiological safety. With the exception of sodium lactate (the sodium salt of lactic acid), the amount of sodium contributed by sodium salts in these compounds is much less than from sodium chloride.
Sorbate, benzoate, propionate, and diacetate have been shown to inhibit L. monocytogenes in cured and uncured meat products, but, except for lactate and diacetate, many of the salts of organic acids are awaiting regulatory approval in the United States.
Nitrite is often used in tandem with sodium chloride in cured and fermented meats to prevent growth of C. botulinum.
The antimicrobial sodium benzoate is approved for food applications, such as soft drinks, salad dressings, pickles, sauces, yogurts, and condiments to inhibit the harmful bacteria E. coli, Salmonella spp., and Staphylococcus spp. Another salt-derived preservative, potassium sorbate, stops the production of yeasts and molds in bakery products, cheeses, and fruit products.
Experts in sodium reduction agree that reformulating products to achieve lower sodium content is an incremental process. It takes time to achieve the same functionality, taste, and texture that consumers have come to expect. The worst thing that a company can do is to simply remove sodium without considering the consequences. Every product formulation scenario is unique, and perfecting sodium reduction will require a carefully considered process and the efforts of a team of experts.