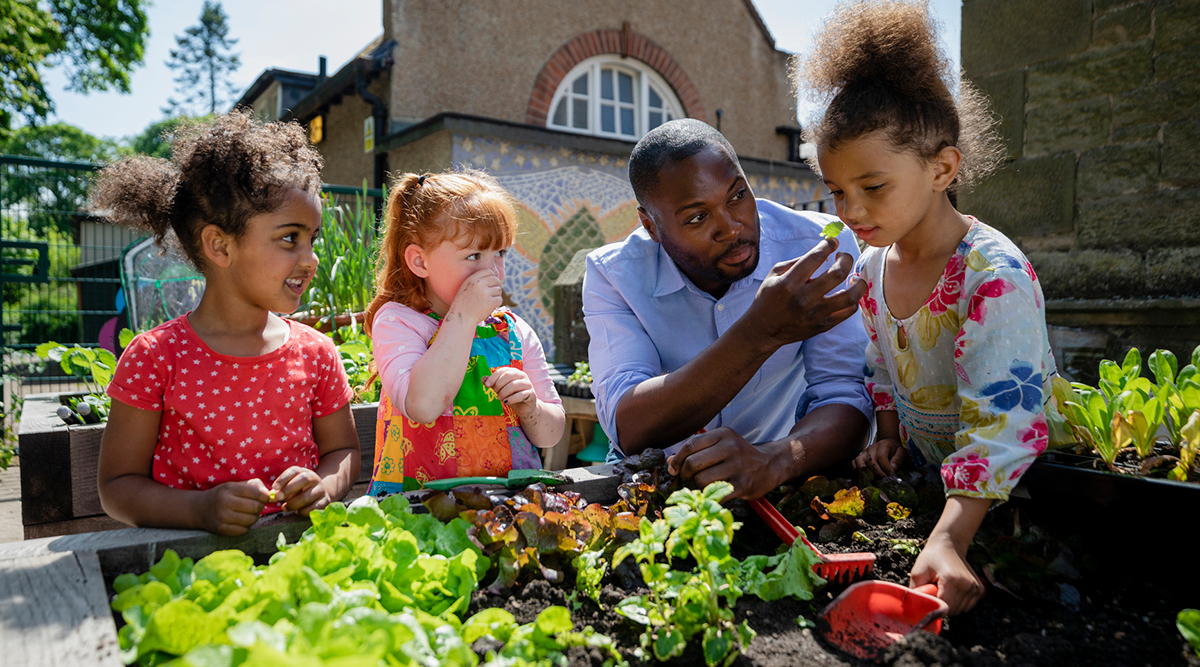 Tactics ranging from bolstering local food systems to upgrading food product labeling were considered in panel discussions focused on the theme of "Empower All Consumers to Make and Have Access to Healthy Choices," Pillar 3 of the five-pronged White House National Strategy on Hunger, Nutrition, and Health, which was unveiled this week. The sessions took place at the White House Conference on Hunger, Nutrition, and Health held in Washington, D.C., on Wednesday, Sept. 28, and livestreamed for a broader audience.
Developing a front-of-package labeling system to promote better nutrition information communication is one of the central Pillar 3 priorities spelled out in the national strategy playbook. Labeling is a powerful tool, emphasized Susan Mayne, director of the Center for Food Safety and Applied Nutrition, U.S. Food and Drug Administration, and a panelist in the "Making Healthy Choices Easy: Why Improving Food Environments Matters" session.
"What we know is that when we put things on the label, it does two things," said Mayne. "The first thing it does is empower consumers with information. The other thing it does is it leads to many industries wanting to reformulate their products to make them healthier."
When trans fat labeling was mandated, intake of trans fats plummeted by 80%, Mayne said, and the healthfulness of the food supply was elevated for all.
Educator Nadia Torney discussed the impact of a school garden program that enables students to grow food and then prepare it in the school, giving them hands-on experience with nutritious food. "Our students actually go from seed to table right in our building," she said.
"That level of nutrition education is invaluable," Torney reflected. "It changes your trajectory of how you relate to foods. The earlier we are able to do that with kids, the more we are able to prevent [diet-related] diseases.
"A child who presents to school hungry is visibly different" from a child who has been well nourished, she continued. "The last thing they want to talk about is a mathematical equation when they are hungry. The last thing they want to do is to be kind to a friend when they are hungry."
Panelist Shane Grant, CEO of Danone North America, noted that industry can play a role in making food more accessible by offering healthful products at a variety of price points and not just in the value-added price range. He added that very nutritious, nutrient-dense products account for 70% of the company's sales.
A comment from Mayne as the panel session drew to a close captured the spirit of the gathering. "These are multifaceted problems, and they are going to require multifaceted solutions," she said. "This is not going to be fixed by any one lever." But, she emphasized, when individuals who are committed to addressing the challenges of hunger, nutrition, and health are brought together, it's a good start.
Another Pillar 3 panel session explored efforts to develop and support local food systems.
Panelist Sherrie Tussler, executive director of the Wisconsin-based Hunger Task Force, a group focused on free and local food distribution, shared her experiences working on a food box distribution program funded by the federal American Rescue Plan Act during the COVID-19 pandemic. The Hunger Task Force developed a "Badger Box" concept filled with dairy products, cheeses, meats, fruits, and grains purchased from Wisconsin farmers and distributed across the state in an effort to provide food access to families in remote regions, rural areas, and Tribal Nations. Currently, more than 20,000 boxes a month are distributed. The program has the dual advantage of helping to reduce food insecurity and supporting Wisconsin agriculture.
An array of regulatory requirements can make local food procurement and distribution challenging, the panelists agreed.
"Let's remove some of those barriers," said panelist Charlene McGee, program manager, Multnomah County Department of Health in Oregon. "All of the policies that we relaxed during COVID should be permanent. What worked during an emergency should be the norm. I think we have some opportunities around innovative and emerging practices that we need to think about how we can we elevate [them]."