The October issue of Food Technology contained an excellent overview of the advantages and disadvantages of outsourcing. "A Rational for Outsourcing" by Jennifer Patterson and Stephen Haas discussed the steps to take for successful outsourcing. As companies focus on their core business, they are finding that picking appropriate outsourcing partners allows them to remain competitive. While some food companies are struggling to remain competitive by outsourcing testing, some laboratories are finding that good business opportunities in analytical services are to be found, provided the lab can deliver results faster than the competition.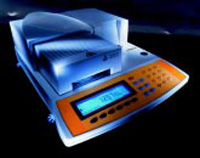 Outsourcing of testing allows companies to focus on their core activities while getting the benefits of economies of scales and overhead reduction. Those seeking an outside partner should be aware they will lose in-house skills and expertise, control, confidentiality to some extent, and the ability to monitor costs. A rule of thumb is that companies should not outsource their core business or critical processes. 
The following are some of the food testing laboratories that offer outsourcing of analytical services:
ABC Research, 3437 SW 24th Ave., Gainesville, FL 32607 (phone 352-372-0436), provides microbiological services including enumeration, isolation, and identification of pathogen and spoilage organisms; safety and stability assessments; and inoculated pack studies. The company also provides analyzes for pesticide residues, nutritional components, contaminants, fruit juice authenticity, and cooked meat species.
Add Testing and Research, 19 Addison Pl., Valley Stream, NY 11580 (phone 516-568-9197), performs chemical analysis of food and food products (raw, processed, or frozen), as well as microbiological testing for foods and spices.
Certified Laboratories, Inc., 200 Express, Plainview, NY 11803 (phone 516-576-1400), offers microbiological and chemical testing for the food and dairy industries. Areas Specialty areas include nutritional analyses, vitamin assays, extraneous matter, pesticides, residuals, water, vanilla, olive and vegetable oils, and can seam analysis. The lab does pathogen testing for Salmonella, Listeria, Yersinia, and Campylobacter.
Commercial Testing Lab, P.O. Box 526, Colfax, WI 54730 (phone 800-962-5227), provides a broad range of chemical and microbiological test services and applications.
Covance Laboratories, Inc., 301 Kinsman Blvd., Madison, WI 53704 (phone 800-791-3663), offers nutritional analysis and labeling, dietary supplement analysis, residue testing, microbiology, nitrosamine analysis, mass spectrometry, cGMP, and analysis of food packaging materials.
Eurofins Scientific, Inc., 2394 Route 130, Dayton, NJ 08810-1519 (phone 732-329-2999), offers food, beverage, and dietary supplements analyses, including vitamins, minerals, protein, amino acids, fats, fatty acids, total dietary fiber, soluble and insoluble fiber, botanicals, phytochemicals, antioxidants, herbs, contaminants residues, pesticides, mycotoxins, authenticity testing, detection of genetically modified organisms, bioavailability studies, toxicology. Economic adulteration testing includes patented isotope procedures (SNIFNMRr), IR mass spectrometry, capillary GC, compositional analyses. Laboratories are located in New Jersey, United Kingdom, France, Germany and the Czech Republic.
--- PAGE BREAK ---
Garden State Laboratories, 410 Hillside Ave., Hillside, NJ 07205 (phone 800-273-8901), is an independent certified food, water and environmental testing lab, specializing in microbiology, chemistry, and HACCP testing, and sanitation surveys.
Great Lakes Scientific, 2847 Lawrence St., Stevensville, MI 49127 (phone 616-429-1000), offers confidential microbiological and chemical analyses testing services for foods, water, and environmental samples.
Krueger Food Laboratories, Inc., 24 Blackstone St., Cambridge, MA 02139 (phone 617-876-9118), provides analysis and evaluation of fruit and vegetable products, fruit juices, flavor and fragrance materials, vinegar, sweeteners, confections, soft drinks, and alcoholic beverages.
Microbac Laboratories, 4580 McKnight Rd., Pittsburgh, PA 15237 (phone 412-931-5851), is a group of 22 laboratories offering complete microbiological and chemical services.
Midwest Laboratories, 13611 B St., Omaha, NE 68144 (phone 402-334-7770), offers food and agricultural products testing.
Minnesota Valley Testing Labs, 1126 N. Front St., New Ulm, MN 56073 (phone 507-354-8517), provides testing services to both national and international clients.
Northland Laboratories, 1810 Frontage Rd., Northbrook, IL 60062 (phone 847-272-8700), is a testing laboratory that works with companies in the food industry that are under pressure to receive their results as soon as possible to release product inventory.
Pert Laboratories, 145 Peanut Dr., Edenton NC 27932 (phone 252-482-4456), has services that include pesticide residue screens, aflatoxin analysis, microbiological analyses, nutrition labeling, trace mineral analyses, extraneous matter analysis and shelf-life studies.
PSI, 1178 Corporate Dr. West, Arlington TX 76006-6804 (phone 817-640-4162), provides a full range of microbiological, chemical, and nutritional services to food manufacturers, the foodservice industry, and the meat and poultry industry.
Ralston Analytical Laboratories, Checkerboard Square, St. Louis, MO 63164 (phone 800-423-6832), provides chemical and microbiological analysis of foods and ingredients for nutrients, residues, and pathogens.
R-Tech Laboratories, P.O. Box 64101, Minneapolis, MN 55164 (phone 800-328-9687), a business unit of Land O'Lakes, is a full-service food science and technology laboratory providing clients with analytical, sensory, consumer research, pilot plant, and nutrition labeling services.
Sani-Pure Food Laboratories, 178-182 Saddle River Rd., Saddle Brook, NJ 07662 (phone 201-843-2525), offers analytical services, chemical analyses, extraneous matter testing, microbiological testing, nutritional analyses, nutritional studies, and package and packaging materials testing.
--- PAGE BREAK ---
Shuster Laboratories, 5 Hayward St., Quincy, MA 02171 (phone 800-444-8705), provides a total scope of research and development services to manufacturers and marketers of natural, organic, functional, and conventional foods.
Silliker Laboratories Group, Inc., 900 Maple Rd., Homewood, IL 60430 (phone 708-957-7878), is an international network of food testing laboratories.
TPC Labs, 737 Pelham Blvd., St. Paul, MN 55114 (phone 800-400-2390), specializes in high-quality routine and non-routine food and packaging analyses.
V-Labs, Inc., 423 N. Theard St., Covington, LA 70433 (phone 504-893-0533), offers consultation, research, and analytical services on carbohydrates and polysaccharides, including polysaccharide modification, custom synthesis, gas chromatography, high-performance liquid chromatography, molecular weight determination, membrane separations, and ultraviolet and infrared spectroscopy.
Warren Analytical Laboratory, 650 O St., Greeley, CO 80632 (phone 800-945-6669), is a network of laboratories offering a range of food analyses, including microbiology, food chemistry, nutrition labeling, residue chemistry, and cereal/baking analyses.
---
PATENTS
Filtration device for quantitation of microorganism contaminated liquids.
U.S. patent 5,979,668, filed 6/23/1998, issued 11/9/1999 to J. Kane et al., assigned to the Pall Corp. Describes the use of a disposable filtration capsule with a non-occluded membrane filter element in the place of a standard spiral wound cartridge. This allows for the more rapid and quantitative filtration, recovery, and quantitation of microorganisms in liquid, particularly surface waters, well water, tap water, and others. The costs of measuring contamination by microorganisms such as
Giardia
and
Cryptosporidium
is lowered significantly while increasing the accuracy and dependability of the measurement.
---
Products & Literature
MOISTURE/SOLIDS ANALYSIS in a variety of sample types may be accomplished with the SMART System5. The microwave-based system continuously weighs the sample during the drying process. The constant monitoring of the weight loss during drying allows the system to know the precise time the sample is dry to ensure complete dryness and prevent burning. A built-in shield controls airflow in the cavity to provide a stable environment for accurate balance readings. The system can analyze a variety of samples including solids, powders, or slurries as well as low- to high-moisture samples. The system is said to be able to determine moisture/solids in very high carbohydrate products such as frostings and corn syrup; the temperature control feature allows the accurate heating of heat-sensitive samples. The system stores 100 methods and 300 sample results. These results can be selected to perform various statistical analysis including average of results, standard deviation, minimum and maximum range, and graphing in reference to target values. A flame detector senses open flame in the system cavity to allow the safe testing of flammable samples. An optional exhaust system allows the safe removal of flammable solvents. For more information, contact CEM Corp., P.O. Box 200, Matthews, NC 28106 (phone 704-821-7015)—or circle 374.
--- PAGE BREAK ---
END-POINT TEMPERATURE in cooked meats may be confirmed with the use of the ThermaZyme ACP Test. The test is based on the measurement of the level of acid phosphatase. For more information, contact Advanced Instrument, Inc., Two Technology Way, Norwood, MA 02062 (phone 781-320-9000)—or circle 375.
UV SPECTROPHOTOMETERS consist of 9 models that allow the user to meet requirements. All models are double-beam, scanning UV-visible instruments and come with a built-in floppy disk drive enabling data storage and transfer of methods and data to other units. The units have built-in software and graphics screen to allow users to run spectra and process data independent of a PC. For more information, contact Spectronic Instruments, Inc., 820 Linden Ave., Rochester, NY 14625-2710 (phone 716-248-4000)—or circle 376.
VISIBLE LIGHT SPECTROPHOTOMETERS will meet a variety of general-purpose and quality control applications. They feature a single-beam optical system and a diffraction grating with 1,200 grooves/mm. Auto-zero function saves time between samples and reduces potential errors. The wavelength adjustment knob features end-of-range stops to maintain calibration and prevent damage. Model 83055-20 includes an RS-232 interface enabling the user to print or download data to a PC. This model also features a concentration/factor mode that converts and displays absorbance in concentration units. The spectrophotometers include twelve 10-mm diameter test cuvettes, 10-mm cuvette adapter, manual, and dust cover. For more information, contact Cole-Parmer Instrument Co., 625 East Bunker Court, Vernon Hills, IL 60061 (phone 847-549-7600)—or circle 377.
SELECTIVE MICROBIOLOGICAL MEDIA, CHROMAGAR CHROMOGENIC MEDIA, are said to allow for detection of microorganisms simply by color differentiation. Specific microorganisms such as E. coli, Salmonella, and S. aureus are said to be recognizable at a glance. For more information, contact DRG International, Inc., 1167 U.S. Highway 22 East, Mountainside, NJ 07092 (phone 908-233-2079)—or circle 378.
WATER HARDNESS MONITOR, the SP 510, may be used to monitor water hardness in commercial and industrial applications. The system measures water hardness colorimetrically, and when hardness exceeds a pre-determined limit, the unit triggers an alarm. An integrated relay can also trigger automatic softener regeneration. The unit may be set-up to run unattended for up to 60 days at a time. It automatically samples water every two minutes. The level of reagents is easy to see through a large window in the front of the monitor. Through another window, an LED display reports the water condition continuously. For more information, contact Hach Co., P.O. Box 389, Loveland, CO 80539-0389 (phone 970-669-3050)—or circle 379.
WET/DRY CONVERSION system, the LECOTRAC QuickSwitch, allows the user to make a conversion from wet to dry dispersions in making particle size analysis. For more information, contact Leco Corp., 3000 Lakeview Ave., St. Joseph, MI 49085-2396 (phone 616-985-5496)—or circle 380.
SALMONELLA TESTING may be accomplished with the use of the Dynabeads® anti-Salmonella test kit. This product allows for the immunomagnetic selective enrichment of Salmonella directly from pre-enrichment broths. The method is said to save 24 hr of testing time. The method replaces the use of selenite or tetrathionate selective enrichment broths. Isolated Salmonella colonies or negative results are said to be achieved in 48 hr from receipt of a sample. The Dynabeads are uniform, superpara-magnetic microspheres (2.8 microns in diameter) with affinity purified antibodies on their surface. When incubated with a sample, the beads will bind their target bacterium, forming a bacterium:magnetic bead complex. This complex is separated from the heterogenous sample by performing the test in a magnetic test tube rack. The isolated and concentrated complex can then be cultured on any selective culture medium. For more information, contact Dynal, Inc., 5 Delaware Dr., Lake Success, NY 11042 (phone 516-326-3270)—or circle 381.
--- PAGE BREAK ---
BACTERIAL MONITORING SYSTEM, the BioScan™2, may be used for the measurement of microbiological activity in industrial and cooling waters. The system measures microbial ATP to give an indication of total microbial populations of aerobic and anaerobic bacteria, molds, yeasts, algae, and protozoa. For more information, contact Betz Dearborn, 4636 Somerton Rd., Trevose, PA 19053 (phone 215-355-3300)—or circle 382.
MOISTURE ANALYZERS, the MA50 and MA100, allow the user to perform high-resolution weighing for moisture analysis. With these units, the heating unit may be changed to suit a particular application. For example, the ceramic radiator is ideal for fast and uniform heating, and prevents overheating of specific areas of a sample. While the alternative choice of a halogen lamp unit provides the flexibility of an easy-to-regulate heat source. The incorporation of a high-resolution weighing system for low-level moisture determination is made possible by the novel design of the motorized heating unit. This permits optimal access to the sample chamber, while minimizing the vibration caused by opening and closing that can interfere with the weighing system. The 0.1 mg resolution provided by the MA100, with a weighing capacity of 100 g, is equivalent to the accuracy of an analytical balance. For more information, contact Sartorius Ltd., Longmead, Blenheim Rd., Epsom, Surrey, KT 19 9QN (phone +01372-737-100)—or circle 383.
LABORATORY ITEMS including plasticware, glassware, ceramic and stainless steel items are included in the 290-p Lab Warehouse Catalog from Cole-Parmer. The catalog offers bags, beakers, bins, bottles, burettes, clamps, containers, crucibles, desiccators, flasks, funnels, filters, gloves, notebooks, labels, pipettes, tape, tanks, tubing, valves, and watch glasses. For more information or a copy of the catalog, contact Cole-Parmer Instrument Co., 625 East Bunker Court, Vernon Hills, IL 60061-1844 (phone 800-323-4340)—or circle 384.
E. coli O157 TEST KIT, called the Pathigen™ Kit, may be used in the detection of E. coli O157. It is a semi-automated method that is said to offer rapid results and greater sensitivity than some other tests. The test uses magnetic beads coated with anti-E. coli O157 antibodies and ruthenium-labeled antibodies. Ruthenium is metal that, through a chemical reaction, emits light that helps detect the presence of E. coli. For more information, contact Igen International, Inc., Box 6003, Gaithersburg, MD 20884 (phone 301-984-8000)—or circle 385.
WATER POLISHING SYSTEMS, the Milli-Q, with In-Line Total Organic Carbon (TOC) allows for the continuous measurement of the organic purity of the water during production. Total organic carbon can be introduced into the water from source contamination, distribution system materials, or biofilm growing in the system. The water polishing system using a combination of mixed-bed ion-exchange resins and synthetic activated carbon achieves TOC levels of 10 ppb or below. The built-in TOC monitoring capabilities allow laboratories to check on organic water purity at any time. For more information, contact Millipore Corp., 80 Ashby Rd., Bedford, MA 01730—or circle 386. 
by JAMES GIESE
Associate Editor