Merger mania. I've been seeing that term quite frequently over the past few months. It suggests, I believe, the prolific number of mergers, acquisitions, strategic alliances, and so on that we have seen in the food industry over the past decade, and an occurrence which probably shows little sign of abating.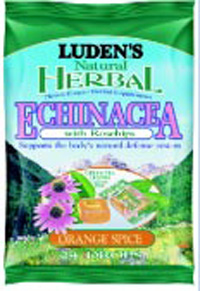 However, the phrase bothers me somewhat. I keep thinking that next I might see words coined like "strategic screwiness" or "cabal craziness." Obviously my problem here is with the connotations of the word "mania." The dictionary doesn't help matters, defining mania as a "manifestation of manic-depressive psychosis, characterized by profuse and rapidly changing ideas, an inordinately intense desire or enthusiasm for something, or violent and abnormal behavior." 
Actually, as we will soon see, there's nothing loony about many of the innovative ingredient developments that come out of strategic ingredient alliances. Ingredient companies have engaged in a broad range of creative partnerships not only with other ingredient companies, but also with food manufacturers, biotechnology companies, pharmaceutical companies interested in getting into the food business, electronic Web site providers, the Space Program, and many, many others. 
From these relationships have come such products as flavor materials developed in outer space, a throat lozenge formulated with a botanical that can help build up the immune system, complex carbohydrates produced by novel enzyme technologies, peptides that have increased nutraceutical value, emerging soy ingredients, and a variety of ingredient combinations having functional and health-promoting value. 
Of course, from an editorial perspective, all the different alliances can get confusing sometimes. Some might even argue that the name of the company may change, but the product line remains the same. I think that the ingredient developments that will be seeing here show clearly that this is not always the case. 
In fact, because of these strategic alliances, synergies are created which make possible novel ingredient applications as well as solutions to formulation problems. A few years ago, some of these alliances may have been viewed as not complementary, but today they are hardly strange bedfellows, as piece by piece they help create products that taste better, are more healthy, and offer enhanced value. 
But judge for yourself. This column will be looking at more than 25 ingredient partnerships developed over the past year and the innovative products that came from these relationships.
• A fragrance not of this world. Of all the creative partnerships that we will be looking at in this column, this one is literally the most way, way out . . . like in Star Trek territory. International Flavors & Fragrances (IFF), Dayton, N.J., in conjunction with the Wisconsin Center for Space Automation and Robotics or WCSAR (a NASA-sponsored Commercial Space Center located at the University of Wisconsin), conducted a study to determine the possible effects of microgravity on the production of plant essential oils. These oils contain the essence of the plant and provide both fragrance and flavor. 
In the experiment, which used IFF's solid phase microextraction technique, odorous molecules were sampled from a miniature rose plant, referred to as Overnight Scentsation. The plant was aboard NASA Space Shuttle mission STS-95—a nine-day flight beginning on October 29, 1998. Samples of the molecules collected were later analyzed by gas chromatography/mass spectrometry, and the data used to evaluate the production of fragrant oils in microgravity and in the development of product applications. 
--- PAGE BREAK ---
According to researchers at IFF, the study found significant changes in aroma molecules, which were caused by the microgravity environment's altering plant processes. The odor-producing chemicals formed by this "rose in space" could not be produced by the same plants on earth. Consequently, the new fragrance from the resulting rose oil could be truly described as not of this earth. 
Because of the creative partnership between IFF and WCSAR, the possibility of altering the production of essential oils was clearly demonstrated. The work also gave rise to some interesting applications. At the 1999 IFT Food Expo, IFF showcased the recreated profile in a pear–berry tea beverage and sorbet applications. Furthermore, the flavor company intends to continue to explore the effect that space has on flavor materials and their potential applications.
• Developing a throat drop with echinacea. Herbal ingredient supplier A.M. Todd Botanicals (formerly Folexco/East Earth Herb), Montgomeryville, Pa., recently worked with Hershey Foods Corp., manufacturer of Luden's herbal throat drops (Original Blend and Cherry Herbal), to develop an herbal orange spice lozenge with echinacea. The product, which reportedly provides soothing relief to the throat with the additional benefit of the herbal's supporting the body's natural defense system, was introduced nationally in October for the upcoming fall/winter season. It can be found in many grocery, drug, and discount stores. 
According to a representative at Hershey, echinacea was chosen as the next line extension for several reasons. First, it is one of the better-known herbs among consumers. Second, a large number of scientific studies have documented its immune-stimulating capabilities. Third, it has an excellent safety record, having been used extensively by Europeans since the 1930s. 
Hershey was impressed with the ability of A.M. Todd Botanicals to develop a product that specifically met the manufacturer's needs: "Something we expect from a supplier is the ability to change direction as needed. It was their job to deliver the echinacea to us in a form that would work for our matrix. It was our job to complement that flavor profile to allow for a throat drop which would be not only enjoyable but efficacious as well." 
Also important to Hershey was the fact that this herbal ingredient supplier was an ISO 9000 certified supplier of botanicals. 
On April 23, 1999, Folexco, a leading manufacturer and supplier of botanical extracts for the food, beverage, confectionery, and flavor industries, acquired East Earth Herb, an Oregon-based manufacturer of botanical extracts. The company then changed its name to A.M Todd Botanicals effective October 1. 
An operating division of Zink and Triest (a member of the A.M. Todd Group of Companies), the newly named company manufactures a broad range of extracts from seeds, roots, barks, fruits, and leaves in spray-dried powders, tincture and fluid, and glycolic and solid-extract forms. These extracts, such as echinacea, ginseng, kava kava, goldenseal, and many others, may be used in nutritionally enhanced dietary supplements and functional foods. In addition, the company makes extracts such as grape seed, lime, and cola which are used for natural flavors, colas, and aromas.
--- PAGE BREAK ---
• Synthesis of complex carbohydrates. The cost-effective production of complex carbohydrates will be developed through a recently formed joint venture between Neose Technologies, Inc., Horsham, Pa., and McNeil Specialty Products, New Brunswick, N.J. The two companies are said to have developed novel enzymatic technologies for large-scale production of bioactive carbohydrates identical to plant-derived carbohydrates. 
Manufacturers of various food, consumer, and industrial products currently use carbohydrates from plants as emulsifiers, viscosifiers, and bulking agents to enhance the texture and consistency of their products. While the costs of purifying carbohydrates from plants continue to rise, Neose's production methods are reportedly becoming more efficient and less expensive. Consequently, Neose is pursuing additional product opportunities in nonpharmaceutical applications through a relationship with McNeil Specialty Products. 
McNeil Specialty, a subsidiary of Johnson & Johnson, produces sucralose, a low-calorie sweetener made from sugar that has been available in food and beverage products in the United States since April 1998. Neose Technologies, focused on the enzymatic synthesis of complex carbohydrates (in particular, naturally occurring oligosaccharides), has developed nutritional additives for infant formula and pharmaceutical products to treat pediatric ear infections, gastritis, and peptic ulcers. 
Prior to the joint venture, the two companies worked together in a research and development capacity for the past two years. Their technology will permit the synthesis of complex carbohydrates rapidly, cost effectively, and in sufficient quantities for the development and commercialization of a variety of applications. Products that are developed through the joint venture are expected to offer purity, price advantages, and other benefits.
• Developing new enzyme products. A joint biotechnology company, Interlink Biotechnologies L.L.C., has been formed by Kemin Industries, Inc., Des Moines, Iowa, a manufacturer of specialty feed and food technology, and InterLink Associates, Princeton, N.J., a biotechnology research and technology transfer company. InterLink Associates will transfer all of its assets, facilities, and personnel to the new company, based in Princeton with research facilities in Auburn, Calif. 
Research at the new company will focus on the development of new and unique enzyme products for animal feed and human food products. Potential product applications include new drugs, genes for genetically enhanced crops, enzymes, and other natural products to enhance the nutritional and nutraceutical value of human food and animal feed. 
Kemin, through its wholly owned subsidiary known as Kemin Biotechnology L.C., will continue to fund joint research at the new biotechnology company. Established in July 1997, the subsidiary (not to be confused with the new company) has made significant progress in the genetic engineering of several key enzyme products. Its core functions are microbial biochemistry and molecular biology. Microbial biochemistry pursuits involve collecting a variety of microorganisms and identifying their ability to produce desirable enzymes. Once these key organisms have been identified, molecular biologists work to clone genes for specific enzyme production and, using recombinant DNA techniques, move those designer genes into different production microorganisms that are able to make more of the desired enzyme. 
In 1998, Kemin Biotechnology entered into a strategic alliance with InterLink Associates, the latter serving as Kemin's exclusive library of microbial and soil samples from practically every ecosystem on the earth. It was because of the success of the existing alliance that Kemin Industries president John Greaves felt that the formation of a new joint biotechnology business (InterLink Biotechnologies) was an obvious step for both companies. 
Kemin Industries' products include mold inhibitors, antioxidants, organic organic minerals, carotenoids, enzymes, acidifiers, gluconeogenic agents, and flavors. The company's natural antioxidants were spotlighted in the Ingredients section of the July 1999 issue of Food Technology.
--- PAGE BREAK ---
• Not so strange bedfellows. "Through this collaboration, we are investing in the future of soyfoods in America. . . . We look forward to supporting White Wave (a soyfoods company) as it expands its reach in both the natural products and mainstream marketplace." 
One might easily guess that this remark was made by a soy manufacturer or soy ingredient company. Wrong. It was actually made by Howard M. Dean, Chairman and Chief Executive Officer of Dean Foods Co., Franklin Park, Ill., a leading dairy processor and distributor, when the company announced that it was becoming a minority shareholder of White Wave, Inc., Boulder, Colo., a privately held soy foods marketer. The interesting combination may help White Wave to support new product development and expand marketing initiatives for new audiences. 
In the past, dairy and soy have not exactly been seen as complementary. Although their rivalry may not have been as fierce as the one between Pepsi and Coke, any alliance between the two might make one believe that it ain't only politics that makes strange bedfellows. However, for a variety of reasons, that may not be so much the case anymore. In fact, the two might make for a great fit, as observed by Steve Demos, the president of White Wave. 
The main reason, of course, for this fit is the growing popularity of soy among American consumers. White Wave has annual sales of approximately $21 million, and its product line includes organic soymilk (Silk™), the first nationally distributed fresh, refrigerated soymilk sold in the dairy case; Silk coffee creamer; organic tofu; organic tempeh; and baked tofu. Annual sales are up over 30% in the past five years, while the company's soymilk has seen more than 100% growth in each of the past three years. Helping to fuel this popularity has been numerous studies about soy's potential ability to reduce cholesterol and osteoporosis, while fighting cancer and heart disease. 
Dean's involvement with White Wave couldn't come at a better time from a regulatory standpoint. On October 20, 1999, the Food and Drug Administration announced that it has approved for use a health claim, to be used on food labels and in food labeling, on the association between consumption of soy protein and the reduced risk of coronary heart disease. 
There are other reasons why soy and dairy complement each other. First, as ingredients, soy and dairy may be used together in various applications. For example, a soy protein powder shake can be mixed with milk. Second, technological and flavor developments have improved the taste and quality of soy products, making soymilk, for example, almost interchangeable with regular milk. And third, both areas have seen a great deal of marketing innovations over the past few years, helping to vigorously promote these products to the mainstream audience. 
• Raising the bar on peptides. DMV International Nutritionals, a leading manufacturer of peptides, and Galileo Laboratories, Santa Clara, Calif., a life science company focused on the discovery and development of nutritionals and pharmaceuticals, have entered into a codevelopment and research agreement to sell peptide-based products under a joint DMV-Galileo label. 
According to the president of DMV, this alliance will help bring to market peptides that enhance physiologic function for use in performance and medical foods, and, in particular, allow the creation of new peptide product lines that enhance energy metabolism during health and illness and can be targeted at the sports and clinical nutrition markets. 
At Nutracon '99, held in Las Vegas last July, the two companies introduced GPX, a proprietary glutamine-containing peptide that in addition to increasing immuno-responsiveness and preventing fatigue, can increase cell energy metabolism which can speed up the time of recovery, particularly in critically ill patients, as well as anyone needing to avoid muscle tissue breakdown. 
Chairman and CEO of Galileo Laboratories noted that the alliance between the two companies will raise the bar on functional bioactive peptide ingredients, allowing them to offer properties that go beyond those traditionally associated with glutamine-containing peptides. "While beneficial qualities have long been ascribed to certain types of proteins, Galileo and DMV have collaborated to discover and optimize specific peptides, such as GPX, that protect against the harmful effects of metabolic stress." 
Another benefit of the alliance is the ability to assess and develop multicomponent peptide-containing formulas with enhanced potency.
--- PAGE BREAK ---
• Candy brands used in ice cream. M&M/Mars, Oak-land, Calif., and Dreyer's Grand Ice Cream,Inc., have formed a partnership to market a new line of premium packaged ice cream products which will be available in nationwide grocery stores in the spring of 2000. 
The product line will feature M&M/Mars candy brands incorporated in ice cream manufactured and distributed by Dreyer's. Six flavors will be introduced, including Snickers Ice Cream, M&M's Chocolate Ice Cream, M&M's Vanilla Ice Cream, Milky Way Ice Cream, Twix Ice Cream, and 3 Musketeers Ice Cream. The ice cream will be offered in 48-fl-oz packages which will reportedly have the distinctive look of each of the candy brands and will display the Dreyer's logo in Texas and the western states and the Edy's logo throughout the rest of the U.S. 
The joint venture, known as M&M/Mars-Dreyer's Grand Ice Cream LLC, is said to bring the brand strength and market power of these well-known candy brands to the retail packaged ice cream market using the manufacturing, sales, and distribution expertise of a leading ice cream company. 
The partnership will be managed by both companies and headquartered in Oakland, Calif.
• Building new relationships on the Web. The creation of a new business unit, Nabisco Global E-Business, was announced by Nabisco Inc. on July 27, 1999. Although details were not yet specified, the new business unit was described as having wide-ranging responsibilities, including leadership in the grocery industry's new efforts to utilize the Extranet as an industry-wide standard for conducting E-business; exploration of the rapidly growing area of on-line grocery retailing; Internet advertising and marketing; consumer relationship marketing; and electronic customer support services. 
According to James M. Kilts, president and CEO of Nabisco, "the dramatic growth of the Internet, E-commerce, electronic business-to-business transactions, and a host of other related activities will make global E-business one of the most important drivers of all commerce in the future. Our new Global E-Business unit will provide Nabisco with a worldwide strategy, new business model, and dedicated organization that will guide and enhance our future growth." 
This remark suggests that strategic alliances between food companies and Internet providers will also become increasingly important as companies use the Web to make a wide array of products available as well as helping to build brand awareness. And, of course, virtually all that is needed is a simple click.
• Testing of sunflower oil in restaurants. Although not exactly a strategic ingredient alliance per se, the relationship described here is a creative one and, from a business perspective, a smart one. The National Sunflower Association (NSA), Bismark, N.D., asked restaurant managers in the Midwest to compare a new midoleic sunflower oil called NuSun™ with more traditional frying oils in preparing house specialties. 
Managers rated the oil on durability and color throughout a two-month testing period. Reportedly, every restaurant participating in the test showed a significant decrease in oil burning and smoking with the sunflower oil. Furthermore, 80% of the evaluations indicated that the oil remained a light golden color into the sixth day in the fryer. Also, food made with the oil was said to be lighter and more flavorful. 
According to NSA, the food and beverage director of Ice House Restaurant at the Holiday Inn in Detroit Lakes, Minn., was so impressed with the functionality of the oil that it was used in products ranging from cookies to deep-fried turkeys. The restaurant claimed that it would continue to use the oil. 
The product was also promoted for its potential health benefits. Derived from hybrid sunflowers grown using conventional breeding techniques, the oil is said to have oleic levels between 50 and 70%, saturated fat levels less than 10%, and linoleic levels of 20–30%. The saturated fat content is 20% lower than in conventional sunflower oil. The oil does not require hydrogenation for most frying and cooking uses, eliminating the creation of trans fatty acids.
--- PAGE BREAK ---
• Frozen food trade association joins biotechnology coalition. The American Frozen Food Institute (AFFI) has joined The Alliance for Better Foods, a coalition of more than 80 food industry companies and trade associations formed to disseminate to policy makers, the media, and other sources information about the benefits of biotechnology in food production. 
Explaining the reason for joining the coalition, AFFI President and CEO Leslie G. Sarasin said, "The frozen food industry was born from innovation. Innovation has been, is, and will continue to be central to the industry's success. Through advancements in the age-old principles of selective breeding, the frozen food industry and the food industry in general will be able to better meet consumers' demands while operating more efficiently and cost effectively. AFFI is joining this coalition to preserve the industry's ability to continue to deliver products which best satisfy consumers." 
Examples of currently available, or soon to be available, food products derived through biotechnology include rice and fruits that resist viruses that cause loss of yield and crop quality; grains, fruits, and vegetables that contain more nutrients and have reduced fatty acid profiles; potatoes that contain less starch and water; and allergen-free rice and peanuts. 
More information about The Alliance for Better Foods is available on a new Web site, www.betterfoods.org.
• Expanded uses for a cholesterol-lowering ingredient. Novartis Consumer Health, Research Triangle Park, N.C., in collaboration with Forbes Medi-Tech, Vancouver, British Columbia, Canada, is said to be working with several food companies for the possible use of Phytrol, a cholesterol-lowering composition made by extracting plant sterols from a by-product of the pulpmaking process. The additive may be incorporated in such food products as margarine, chocolate, dairyor grain-based foods, and salad dressings. 
In April 1999, Novartis and Forbes signed a strategic alliance and exclusive master license agreement. Under terms of that agreement, Novartis has exclusive rights to use or sublicense the ingredient for use in functional foods, dietary supplements, and over-the-counter products. Forbes is responsible for ingredient research and manufacturing, while Novartis is responsible for clinical trials, regulatory approvals, and commercialization of products. 
Two cholesterol-lowering margarines are already available in the U.S.: Take Control, made by Unilever PLC Lipton unit, and Benecol, made by Johnson & Johnson's McNeil Consumer Healthcare unit. Upon approval by the Food and Drug Admistration, products containing Phytrol will join the club of cholesterol-lowering foods. 
In addition to margarine, Novartis is planning to launch products in other application areas and in niches that target other populations. According to a representative, two or three servings of margarine a day may not be enough to lower individual cholesterol, which is why it's important for food companies to develop other cholesterol-lowering products.
• FMC adds alginates to portfolio. A newly structured business, FMC BioPolymer, Philadelphia, Pa., has been created from the merger of FMC Food Ingredients and Pharmaceutical Divisions, and Pronova Biopolymer (from Pronova AS, a wholly owned subsidiary of Norsk Hydro). As a result of this acquisition, FMC now offers alginates in addition to its existing lines of carrageenan, microcrystalline cellulose (cellulose gel), and konjac products. 
"The Pronova line is an excellent fit for our business because it broadens our core product base and creates new opportunities for ingredient synergies, improved functional systems, and advanced coprocessing technologies," said Ted Butz, division manager. "But more important, it allows us to better meet our customer needs in developing innovative consumer products." 
--- PAGE BREAK ---
Operating out of plants in Norway and France, the new alginate line will include products with familiar trade names such as Protanal, Proctin, Profoam, Protanal Ester, Protacid, Protacell, Scogin, and Lamitex. While imparting a desirable mouthfeel, these products offer processors a variety of important functionalities, such as cold solubility, cold-setting gelation, heat stable gelation, gelation in low pH systems, and emulsion/foam stability. Furthermore, especially significant because of the merger, alginates exhibit synergies with other gums and stabilizers to offer enhanced functionalities and improved cost effectiveness. A wide range of options for food processors are created when these benefits are combined with those of FMC's existing ingredients, such as controlled viscosity,freeze–thaw stability, controlled ice crystal growth, air cell stability, and dosage delivery. 
Product applications for these alginates include dairy and frozen desserts, baked goods, confections, sauces and other emulsions, beverages, meats, pet foods, and reformed foods.
• A new unit focusing on healthy ingredients. A new international business unit developing and marketing ingredients for the growing nutraceutical food segment of the global food market has been established by Eridania Beghin-Say (EBS), Paris, France, a leading manufacturer of starch products. The unit, Health & Nutrition Group, has its North American headquarters in Fort Wayne, Ind., with its worldwide headquarters in Vilvoorde, Belgium. 
"Because EBS is involved in many agricultural businesses, the company is able to transform soybeans, sugar, corn, and wheat into value-added ingredients that are being actively studied for their role in delivering long-term health," said Stefano Meloni, president of EBS. The Health & Nutrition Group was created to develop specialty ingredients that can claim a health benefit based on sound scientific evidence while delivering good taste. Functional food ingredients offered by the new unit are manufactured by EBS companies. 
Two important examples include soy protein, reported to be helpful in lowering cholesterol and produced by Central Soya of Fort Wayne, Ind., and fructo-oligosaccharide, claimed to improve overall intestinal health and produced by Beghin-Meiji Industries of Europe. 
Initially, the new unit will be focusing on promoting the longer-term health aspects of soy-based ingredients. However, the group is currently reviewing all of EBS' ingredients for their health benefits. 
The unit can assist food manufacturers by providing (1) a resource for building nutritional product strategies using EBS ingredients, (2) food application technology leadership, (3) regulatory support, and (4) labeling strategy.
• Overcoming challenges presented by a fortified burrito. A startup company, Scott Adams Foods, Newton, N.J., worked with BASF Human Nutrition, Mount Olive, N.J. to create a fortified burrito called the Dilberito which was highlighted at the 1999 IFT Food Expo. 
The product, as envisioned by Scott Adams, the founder of the newly formed company and creator of the comic strip Dilbert, was to provide 100% of the recommended daily intake of 23 essential vitamins and minerals in a single serving, be available in a variety of desirable flavors, and be convenient and easy to prepare. 
Goals such as these would present certain challenges. Jack Parker, president of Scott Adams Foods, explained, "We had a base-line product, and we need to fortify it beyond nutritional levels ever attempted before in a product of this nature. We approached several potential premix sources, but we piqued no interest in developing such a technical premix until we contacted BASF." 
The first challenge that had to be met was to create a custom premix formula that supplemented the product's natural nutrients to deliver the precise amount of each of 23 vitamins and minerals so as to match the government's recommended daily intake. Equally challenging was to develop a premix that would prove compatible with the product's processing and preparation requirements, and would have no impact on taste. After processing, the product is flash-frozen for distribution and storage. Consumers can prepare the burrito either by microwave or conventional oven. 
Throughout the process, BASF worked closely with Scott Adams Foods to adjust and refine the premix's final formulation. The product is currently available at 7-Eleven stores, and will be found in nationwide supermarkets, convenience stores, and natural food outlets.
--- PAGE BREAK ---
• Developing colostrum-derived immune components. American Institutional Products (AIP), a wholly owned subsidiary of Hormel Foods Corp., has licensed worldwide rights to manufacture, distribute, market, and sell a line of critical care products developed by GalaGen Inc., Arden Hills, Minn., to hospitals, home healthcare providers, and other healthcare outlets. The immune-enhancing products, marketed under GalaGen's Nutrition Medical label, include L-Emental, Pro-Peptide, and Glutasorb. 
This agreement, made on August 3, enables GalaGen, a nutritional products company, to broaden its product distribution capabilities and leverage AIP's manufacturing, sales, and marketing infrastructure. GalaGen will continue to provide clinical and technical support to the product line, as well as develop new and innovative products. 
Prior to this agreement, a licensing and distribution agreement with AIP had been reached in March for a new cultured dairy beverage developed by GalaGen. The fruit-flavored drink, made with Proventra™ colostrum-derived immune components, was formulated to improve the gastrointestinal health of patients in hospitals and nursing homes. 
Over the past 18 months, GalaGen has entered into several agreements with food and dietary supplement companies. In March 1999, the company and Tropicana Products, Inc., a division of PepsiCo Inc., agreed to explore development of nutritious fruit juice beverages for health-conscious consumers. In May 1998, the company and Land O'Lakes decided to develop a line of yogurt products containing functional components. In June 1998, Rhodia Inc. and the company announced a collaboration which would explore the development of products containing the natural immune components and a health-promoting strain of Lactobacillus acidolphilus for use in dairy and food products.
• Consolidation creates new synergies. On November 1, 1999, the food ingredients research and development, production, and marketing operations of Rhodia and its subsidiaries will be combined into a single global enterprise called Rhodia Food, headquartered in Paris, France. The advantages of this consolidation and how they impact a changing market were discussed during an interview with IFT staff, held at the Worldwide Food Expo in Chicago. 
According to Jean-Marc DuBlanc, the company's new vice president and general manager of North America food ingredients, Rhodia Food was the culmination of a lengthy process that has enabled Rhodia to achieve front-ranked positions around the world. It reflects a far-reaching strategic vision that is now leading to the development of this enterprise. 
"Today, we offer extensive expertise in the production and use of biological cultures (with Texel and Marschall); in chemicals and biochemistry (with Rhodia Chimie); and in food ingredient applications (with Meyhall)." The organization is sharply focused on the key food industry markets, including dairy products, meat products, baked goods, convenience foods, sauces, and beverages. 
Rhodia recently acquired a 50% interest in the Chilean company, Gelmar S.A., reportedly the world's sixth largest producer of carrageenans, which are natural seaweed extracts used as texturizing agents. This agreement gives Rhodia access to the gelling ingredient market, expands its range of specialty hydrocolloids, and permits the efficient marketing of hydrocolloid blend systems. 
Rhodia is also planning to increase xanthan gum production capacity by 20% in anticipation of strong growth in world demand (5–7% a year). Currently, the company is the world's second largest producer of xanthan gum for food applications, with nearly 20% of the market. 
The company recently obtained permission from the European Commission to proceed with the acquisition of Albright & Wilson, based in the United Kingdom. In the interview with IFT, DuBlanc emphasized how a variety of synergies are now made possible by the consolidation. He gave as some examples combinations of cultures and hydrocolloid systems or phosphates and cultures. Traditional concepts of food, particularly in the cheese area, can be redefined, and the creation of products can be made easier, more efficient, and more innovative. 
Regional offices for North America can be reached at CN 7500, 259 Prospect Plains Rd., Cranbury, NJ 08512-7500 (phone 609-860-4451; fax 609-860-0245).
--- PAGE BREAK ---
PATENTS 
Water-dispersible coating composition for fat-fried foods. U.S. patent 5,976, 607, filed 3/11/1998, issued 11/2/1999 to C. Higgins et al., assigned to Kerry Inc. Describes a water-dispersible coating which may be substantially clear in appearance when on a fried food and which will prolong the serving time of the fried food. Conventional coatings contain a starch, a stabilizing agent, an acid salt, and a leavening agent. However, it has been discovered that a combination of at least one modified cornstarch and rich flour in certain weight proportions can offer improvements over previous coatings.
Fiber and vitamin-fortified drink composition and beverage and method of making. U.S. patent 5,976,603, filed 8/26/1998, issued 11/2/1999 to S. Kota et al., assigned to Fuisz Technologies Ltd. Describes an improved fiber drink mix and beverage fortified with vitamins and other nutrients. It has been discovered that edible fiber may be flash-flow processed with other food-grade materials to produce a novel dry beverage mix and drink. When combined with a liquid, the dry mix yields a highly palatable nutritional supplement with a good balance of sweetness and tartness. Furthermore, unlike typical fiber beverage mixes, this product does not clump in water. The ensuing liquid is not gritty but is visually appealing. Shearform matrix attributes result in the quick dissolution of all ingredients in the liquid.
Glaze composition with vegetable gums. U.S. patent 5,976,586, filed 3/10/1997, issued 11/2/1999 to L. Feller, assigned to Lawrence Foods. Describes an eggless, protein-free food glaze composition containing one or more natural or modified vegetable gums. The composition imparts a shine, aids in browning, retards moisture loss from the glazed product, and can be applied to food products before or after baking and freezing. The glaze composition is also effective in controlling the development of mold, yeast, and bacteria. 
---
More Strategic Ingredient Alliances  
• A merger between Finland-based Cultor Corp. and Denmark-based Dansico A/S resulted in the combining of their food businesses (Cultor Food Science, Inc., Ardsley, N.Y., and Danisco Ingredients USA, Inc., New Century, Kansas) to form a new organization on May 20, 1999. The company, Danisco-Cultor, is a division within the Danisco Group and has an estimated total sales of about $1 billion. The merger, combined with the recent Danisco additions of Beck Flavors, manufacturer of vanilla extract and specialty coffee flavors, and Wisby, producer of starter cultures and media, presents one of the widest array of ingredients offered to the food industry from any single source. Ingredients include antimicrobials, antioxidants, emulsifiers, enzymes, fat replacers, flavors, flavor ingredients, functional systems, specialty sweeteners, starter cultures and media, and textural ingredients.
• The creation of a new global division, The Human Health Group, has been created by Chr. Hansen, Milwaukee, Wis. The division will be responsible for the development and marketing of probiotics, phytonutrients, and other health-promoting ingredients. Also, the company acquired Ingredient Technology Corp. (ITC)—a manufacturer of customized flavors, seasonings, ingredients for nutritional products, and other specialty food systems—and the color business of Quest International Ireland, Ltd.
--- PAGE BREAK ---
• Gist-brocades Food Specialties Div. and DSM merged to form DSM Food Specialties—a name that the company began operating under since July 1. The company includes six major business units: Beverage, Meat, Savory, Dairy, Nutritional, and Agricultural Ingredients. Through this merger, the company reportedly aims to further expand the Life Science Products business, a strategy in which Food Specialties will play an important role. To emphasize continuity in terms of products, people, and service, the Gist-brocades logo will be retained for some time.
• A joint venture of Cargill Foods, Minneapolis, Minn., and Mitsubishi Chemical Co., White Plains, N.Y., will produce the sweetener erythritol. The venture is to start trial runs in November 1999. Full production is set for early 2000.
• A joint venture focusing on the development of a cheese and whey production facility in California's Central Valley has been established by Land O'Lakes, Inc., Arden Hills, Minn., and Mitsui and Co., Ltd., Tokyo, Japan. The plant, with an initial capacity of 3 million lb of milk per day, will produce Mozzarella and Cheddar cheese, dried whey, and whey fractions. It is expected to be in operation by early 2001, with a significant expansion (bringing the plant's capacity to approximately 6 million lb of milk daily) anticipated by 2003. The venture is said to reflect Land O'Lakes' commitment to being a leading supplier of dairy ingredients, particularly whey products, both globally and domestically.
• The Kerry Group has agreed to purchase the SFI Group consisting of Shade Foods Inc. in the United States and Specialty Food Ingredients in Europe. The proposed acquisition is scheduled for completion by the end of the year. Leaders in food ingredients particulates technology, Shade Foods and SFI provide flavored particulates, high-protein inclusions, and specialty chocolate and compound coatings to leading manufacturers of ready-to-eat cereals, confectionery, dairy, ice cream, bakery, and nutraceutical products.
• Michael Foods, Inc., Minneapolis, Minn., has joined with two partners, Canadian Inovatech, Inc., and The Egg Producers Co-op Ltd., to form an egg products joint venture called Trilogy Egg Products, Inc. The new company will sell value-added products in Canada. Michael Foods will provide the processing expertise for value-added products such as extended-shelf-life liquid eggs, brand names, and marketing.
• Opta Food Ingredients, Inc., has acquired Stabilized Products, Inc. (SPI). SPI, which is to continue operations as an autonomous division of Opta, formulates and distributes dry and liquid food stabilizers for enhancing the texture, appearance, and consistency of dairy products such as yogurts, ice cream, sour cream, and cheese.
• Newly Weds Foods, Chicago, has acquired Norac Technologies, Inc., Edmonton, Alberta, Canada. The acquisition enables Newly Weds to offer solvent-free ingredients produced by Norac's supercritical fluid extraction process. The process is especially useful for isolating volatile compounds in ingredients such as rosemary, ginger, sage, and thyme.
• International Specialty Products, Inc., Wayne, N.J., has completed the acquisition of Monsanto Co.'s algins business. Under the agreement, ISP acquired all of the assets of Monsanto's Kelco Alginates Div., including manufacturing facilities in San Diego, Calif., and Girvan, Scotland.
• The apple ingredient business of Vacu-dry, Sebastopol, Calif., has been acquired by Tree Top, Inc., Selah, Wash., an apple-and pear-processing cooperative which supplies dehydrated and frozen apple ingredients and specialty concentrates to food manufacturing companies. The acquisition, effective as of August 1, 1999, will allow TreeTop to produce increased volumes.
• Archer Daniels Midland (ADM), Decatur, Ill., in partnership with the DuPont Corp., has expanded its value-added contracting program at its Decatur processing complex. The program, which uses the DuPont STST soybean and its STS Identity Preservation System, is being expanded to address the growing business opportunity for these soybeans in Europe and elsewhere. DuPont and ADM have been working together to create higher-value grains and grain products for improved feed, food, and industrial uses.
--- PAGE BREAK ---
Product Update
FOOD SEASONING from fermented soybean is said to help sustain and blend existing tastes and bring out flavor in a variety of foods. The natural flavor enhancer is produced through a special treatment to the fermented soybean, creating a high content of amino acids, peptides, and reducing sugars. The additive may be labeled as a "fermented soybean powder" or "fermented soybean sauce"and has been marketed outside the United States under the name FlavorBalance. It is manufactured by Dae Sang Food Corp. in Seoul, South Korea, and is distributed exclusively by Paxim. For more information, write to Paxim, 651 Gateway Blvd., Suite 970, South San Francisco, CA 94080 (phone 650-225-9999; fax 650-225-9392)—or circle 350.
MAPLE FLAVOR, available in an oil-soluble form, has application in coatings, marinades, desserts, and entrees. Called Natural Maple Type Flavor, the product is described as being brown, sweet, aromatic, and rich, with a taste characteristic of maple. Suggested usage level is 0.2–0.4% in a finished product. For more information, write to Ottens Flavors, 7800 Holstein Ave., Philadelphia, PA 19153 (phone 215-365-7800; fax 215-627-0518)—or circle 351.
AGAR FORMULATION has been developed which retains all the functional properties associated with the gum but does not require boiling. Called Agar RS-100, the soluble product is said to be a powerful gelling agent, having the same gelling and melting points of other agars, and is heat reversible. Its no-boil feature is achieved by pretreatment in the manufacturing phase, with no chemical alteration to the agar. It is especially suitable in pie fillings, marshmallows, gelatin replacers, and icings and glazes. For more information, write to TIC Gums, Inc., 4609 Richlynn Dr., Belcamp, MD 21017 (phone 410-273-7300; fax 410-273-6469)—or circle 352.
PASTRY BUTTERS made with milkfat fractions can help retain the flavor and texture of fine pastries, while improving lift and layering properties. Researchers at the Wisconsin Center for Dairy Research in Madison are using milkfat fractions to develop prototypes of pastry butters. These customized butters are said to have a high melting point, are extremely malleable, and are typically 82% fat. For more information, write to Dairy Management Inc., 10255 W. Higgins Rd., Suite 900, Rosemont, IL 60018-5616 (phone 847-803-2000; fax 847-803-2077)—or circle 353.
MILK FLAVOR has been developed specifically for use in soy products, such as soy milk, cheese alternatives, and nondairy frozen desserts. The flavor is said to mask soy's beany notes while adding dairy notes to mimic the flavor of milk. It is available in natural and natural-and-artificial formulations, with a water-soluble liquid or powder form. For more information, write to Comax Manufacturing Corp., 130 Baylis Rd., Melville, NY 11747 (phone 516-249-0505; fax 516-249-9255)—or circle 354.
ENZYME called NovoShape is said to help retain the original shape and structure of individual fruit pieces during processing. The pectinesterase may be used in fruit preparations for incorporation into yogurts, ice cream, and pastry. According to the manufacturer, up to 50% of traditional fruit pieces are converted to pulp during the rigors of processing, but with this enzyme the number of intact fruit pieces can be increased, offering a finished product that is more healthy and more appealing. The benefits of the enzyme are discussed in an article featured in Biotimes (No. 3 Sept. 1999), a quarterly bioindustrial magazine from Novo Nordisk. For a copy, write to Novo Nordisk A/S, Novo Alle, 2880 Bagsvaerd, Denmark (phone 45-4444-8888; fax 45-4444-1021; email [email protected]) —or circle 355.
STARTER CULTURE for American cheese has been introduced under the name Mesoflex System. The single-strain, mesophilic culture and starter media is said to deliver consistent activity, performance, and flavor in the American cheese-making process. For more information, write to Chr. Hansen, Inc., Cheese Ingredients, 9015 W. Maple St., Milwaukee, WI 53214 (phone 800-558-0802; fax 414-607-5704)—or circle 356.
CHARGRILL FLAVOR may be used for beef, chicken, or vegetarian products. According to the manufacturer, it offers a flavor profile of a clean grill with an ashy topnote. It is available in dry or paste forms. For more information, write to Wild Flavors, Inc., 1261 Pacific Ave., Erlanger, KY 41018 (phone 606-342-3526; fax 606-342-3604)—or circle 357.
--- PAGE BREAK ---
BEEF BOURGUIGNONNE SAUCE, part of the Classic Instant line of sauces, is described as having a rich beef base, and is a blend of savory beef flavor and burgundy wine, highlighted by thyme and parsley. Made for the foodservice operator and processor, the product only requires water and whisking to blend. The sauce reconstitutes to serving consistency immediately and will hold on stovetop or steam table for hours. For more information, write to Griffith Laboratories, One Griffith Center, Alsip, IL 60803-3495 (phone 708-371-0900; fax 708-389-4055)—or circle 358.
YOGURT POWDER has been formulated to completely hydrate in beverages, including smoothies, to give a smooth creamy texture and a yogurt flavor. Marketed under the name Smoogurt, the product replaces regular yogurt at a 1:10 ratio, the balance being made up with water. For a copy of a data sheet, write to Commercial Creamery Co., 159 S. Cedar St., Spokane, WA 99204 (phone 509-747-4131; fax 509-838-2271)—or circle 359.
WHITE GRAPE FLAVOR is said to impart the distinctive crisp notes of the Niagara grape variety for use in beverages, sauces, frozen confections, fruit preparations, and gelatins. Called Natural Niagara Grape Type Flavor #3250, it is water-soluble and kosher. The manufacturer recommends a usage level of 0.08–0.20% in a finished product. For more information, write to Sethness-Greenleaf, 1826 N. Lorel Ave., Chicago, IL 60639 (phone 773-889-1400; fax 773-889-0854)—or circle 360.
BROWN RICE and its creative uses in a variety of foods is the subject of an 18-p brochure. Entitled "Brown Rice: The Whole Grain, Nothing Added, Nothing Taken Away," the brochure provides a variety of recipes using the ingredient, including Nutty Vegetable Pilaf, Shrimp Pita, Thai Salad, Spicy Southwestern Chowder, and Brown Rice Black Bean Burrito. The brochure also describes how to use brown rice to make turkey-based SmorgasBurgers as well as a breakfast dish combining the rice with skim milk, brown sugar, cinnamon, and raisins. Brown rice is said to have a nutty flavor and a crunchy texture, and is rich in minerals and vitamins, especially the B-complex group. For a copy, write to USA Rice Federation, P.O. Box 740121, Houston, TX 77274 (phone 713-270-6699)—or circle 361.
CUSTOM FLAVORS AND FRAGRANCES are highlighted in a folder containing a 6-p brochure and data sheets. Manufactured by Western Flavors and Fragrances, Inc., the wide variety of flavors are available in liquid and dry forms, and may be used in such applications as beverage systems, baked goods, dairy products, frozen desserts, sauces/dressings, snacks, nutritional products, and various other applications. For a copy of the folder, write to Western Flavors and Fragrances, 4555 Las Positas Rd., Livermore, CA 94550 (phone 510-373-9433; fax 510-373-6257)—or circle 362. 
by DONALD E. PSZCZOLA
Associate Editor