In June, Food Technology was once again invited to tour selected French companies, this time in Normandy.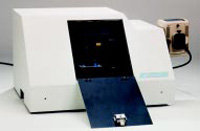 The subject was quality control and sanitation in the milk industry, and all aspects of the industry were explored, from a small farm using automated milking machines to a factory making milk cooling tanks larger than your car. There were nine companies in all, each technologically advanced and each managed by individuals who were enthusiastic and proud of their products. 
All are cognizant of the fast-changing international economic environment of today's world and are investing heavily in the advanced technology necessary to survive and prosper. To assist small-to-medium companies to accomplish this purpose, CFME ACTIM, the Agency for the International Promotion of French Technology and Trade, works to promote French products, services, and technical expertise throughout the world. Currently, the agency represents nearly 3,000 French companies and organizations in all types of industry. 
Their mission is to bring together French business people and their foreign counterparts as a way to develop potential partners abroad. Their method includes the maintenance of ten press offices in major trade centers around the world, from which they send out press releases on innovative or new French products and advise French companies on interacting with the foreign trade press. A major activity is to organize press trips to France for foreign journalists who wish to discover more about French technology in their own particular sectors. 
This trip, organized by the French Technology Press Office in Chicago, included three American and one Canadian food industry journalists. Following is a description of the companies we visited. 
• Biocom (Les Ulis, France). Formed in 1986 from the French Health and Medical Research Council (INSERM), a major research organization that focuses on medicine and biotechnology, this company has recognized a growing need to identify quickly and accurately all wanted, but also all unwanted components in a product. Biocom's primary activity is to provide such a high-speed bacteriological and cellular detection system. By using sample filtration techniques, client specifications, and automated microscopy, instruments have been developed for rapid cell and bacterial screening to improve food product quality and also to achieve early detection of infectious diseases and cancer. Biocom's technology is designed to detect bacteria in filterable substances, such as raw milk, with a precision level of only a few cells. It then analyzes and transmits the results, all within a short waiting period. The technology incorporates proprietary filter membranes to separate and collect bacteria and cells from fluid samples; proprietary automated sample preparation for real time bacteria and abnormal cell detection; sophisticated reagents for labeling targeted microorganisms and cells; image capture with CCD camera technology; and advanced image-processing software for image display, analysis, and storage. 
Our group was given a demonstration of two products—the Galactis, a milk and dairy products analyzer, and the Asterias, which directly counts bacteria and somatic cells in raw milk. Based on direct bacteria counting through filter cytometry, the Asterias can handle 24 separate analyses inexpensively and immediately. Raw milk samples are placed on a "badge" containing six rows of filters, four across, for a total of 24 different samples. The badge is mounted on a multifunction block which is then inserted in the reading unit. The Asterias is fast (less than 15 seconds per sample), flexible, and cost-effective. 
The Galactis can analyze 120–450 samples per hour with the help of the appropriate software, a light pen, and a customized bar code "keyboard" printed on a simple sheet of paper. It analyzes fat, protein, lactose, total solids, total sugars, and non-fat solids. Its hydraulic circuit includes preheating and total temperature control. Users may customize their own parameters, which are then stored on their own personal chip card. Advantages of both machines include easy operation, high speed, low maintenance costs, and more accurate performance. 
--- PAGE BREAK ---
• Barriquand Steriflow (Paris and Roanne, France). The concept of preserving food through canning (fill and seal a container, then heat it to a specified temperature for a specified period) has not changed much since the time of Nicolas Appert, but the machinery used for sterilization has. Barriquand, which in 1936 was making pipes and tanks for factories, was one of the first to manufacture units made of stainless steel. This business developed into the manufacture of sterilizing systems for canned food, and today the company is a major manufacturer of post-filling sterilization equipment for the food and pharmaceutical industries. 
Older autoclaves used full immersion in hot water, later pure steam, but in 1976 Barriquand invented, developed, and patented an autoclave using a shower system, known as the Barriquand Steriflow. The Steriflow was the first sterilizer to operate with a superheated streaming water system; this system is now the most popular as opposed to the full immersion or air/steam type of earlier autoclaves. The system is used for such varied products as vegetables, meat products, fish, baby food, mushrooms, milk, pet food, beverages, and injectable pharmaceuticals. 
The equipment is adapted to large- or small-scale production anywhere in the world. Sterilizers range from batch, still, or rotary autoclaves and continuous hydrostatic units. The machines are multi-functional—although intended mainly as a sterilizer/cooler, Steriflow may also be used as a cooker/cooler/chiller, a capability that is essential for most food processors who produce a wide range of products. The simply designed system is reliable, safe, and may be used for sous vide cooking and pasteurization as well as more traditional applications. All types of containers, from glass jars and tins to flexible pouches and plastic trays, may be used. 
Barriquand would be interested in entering the U.S. market. Eighty percent of the company's sales are to the export market in 80 countries. 
• U.C.L. Isigny Sainte-Mère (Isigny-Sur-Mer, France). This large milk cooperative collects 195 million liters of milk per year from about 1,000 producers. With 550 employees in two locations, the plants are divided into workshops for the production of cream (20%), butter (11%), cheese (25%), and powdered milk for children and specialties (44%). Each of these departments is managed under hygienic conditions according to specific procedures. Quality control at this large operation is specific and stringent for all processes from milk source to final packaging, and Isigny products are famous worldwide for their quality. 
Milk is collected every 48 hours, sometimes every day, chilled to 4°C, and prepared in the Steaming and Pasteurization Workshop for distribution to all other workshops in the plant. Prices paid to each farmer are determined by fat and protein levels, the time of year, and current economic factors. Producers are held responsible for the quality of their milk. Products carry the Appellation of Origin (AOC), a label of origin indicating typical qualities that are related to land, climate, or anything that makes up a particular region which results in a product specific to the region. In 1990, this company was the first agri-food company in France to be certified ISO 9002, so quality control is at a very high level here. Isigny produces the only cream in France that is labeled AOC. The difference between organic cream and regular cream is the source of the milk. Isgny's cream contains 40% fat, or 10% more fat than the legal requirement, but the organic cream comes from farms that are certified organic by the French government. Organic products are transported to the plant and processed separately, then labeled with the appropriate color label to certify that it is organic. Other labels are color-coded according to fat content. 
From the Steaming and Pasteurization workshop, we toured the Creamery Dairy, the Cheese Workshop, and the Packaging Workshop where powdered milk is prepared for babies. Isigny exports 40% of its product line to other countries, primarily in the Far East. 
--- PAGE BREAK ---
• Elevage Gaec de la Princerie (St. Marie du Mont, France). We left the cheese factory and drove through the scenic Normandy countryside until we arrived at the 100-hectare farm of M. Jean-Pierre Brathomme. M. Brathomme has 150 dairy cows of the Norman breed, which are particularly sought after for cheesemaking. They are milked twice a day using the latest in computerized automatic milking machines. 
As each cow enters the milking barn, she walks past a magnetic "electric eye" which reads a small device strapped to her hoof. This device registers her individual identification number and records such vital statistics as a possible health problem, a procedure which helps to ensure the quality of the milk product. She then takes her place in the milking stanchion, where M. Brathomme and his helper manually clean her udder with a weak bleach solution. The milking machine is attached, the computer is activated (one per stanchion), and milking begins. Twenty cows may be milked at one time. 
Once the cow has been milked, the machine automatically disengages and the cow walks back to the feed barn. Nineteen to twenty kilos (in two milkings) are produced each day; the quantity varies per cow and is related to feed enrichment. Feed and vitamins are given according to the needs of the individual cow—these are kept in computerized records. During milking, the fluid passes through the meter (which records the amount of milk passing through), then continues via piping into a holding tank where it is chilled to 4°C. The milk is collected and taken to the processing company every two days. 
This system was installed less than a year ago and has already proven to be efficient and cost effective for a one-man operation such as this farm. 
• Domaine St Hippolyte (St. Martin de la Lieue, France). Our next stop was an innovative experiment—not just a farm, but a tourist site. More than that, it's a cooperative for breeding and a showcase for the Normandy breed so popular in France. It's also an educational center to help make people aware of potential regional commerce on a small scale, to take a fresh look at familiar products, and to perhaps create new jobs in a rural setting. 
This charming compound began life 500 years ago as the manor house and outbuildings of a late 14th-century French nobleman. In the late 20th century, the manor has become an inn and conference center while the outbuildings now include a small dining room featuring cheese and cider made on the premises, a large cow barn with second-floor exhibit hall illustrating all aspects of the Normandy breed from birth to milking, and a small but professional cheesemaking operation. 
The farm is a type of pilot testing facility established about a year and a half ago to show that it is possible to use raw milk and high-tech equipment and methods to make the soft farm cheese that Normandy is famous for. It was explained that it is not necessary to pasteurize milk, provided the equipment is high-tech, the source of the milk is uncontaminated, and all possible precautions for sanitation control have been taken. In order to stay in business, the dairy is checked annually by government veterinary services, the milk is analyzed in the dairy every few days, and the cheese is checked for pathogens such as E. coli or staphylococcus. Two hundred individual cheeses under two brand names are made per day and are sold in specialty shops. The cheesemaking process takes three weeks from milk to shop, since soft cheeses do not need much time for maturing. 
Automatic milking takes place twice a day, but there are plans to convert equipment to robotically clean and milk cows any time the cow wants—at least three times per day or more. This is expected to increase milk production by 15%. Each cow wears an individual identification computer chip to help track her progress. Advantages of this system are to gather more information per cow, eliminate mistakes not readily apparent, report if milk production is too low, and control the quality of the milk and the health of the cow. 
--- PAGE BREAK ---
• Goavec Engineering (Alencon, France). A company with more than 75 years of experience, Goavec designs and manufactures storage and processing tanks for the dairy, food and other industries. Their product range includes storage tanks and silos; agitators; process vessels for fermentation, cream ripening, mixing, cooking, coagulation, and crystallization; and custom-designed units for a wide range of process applications. To this have been added their latest systems, the "Bactosas clean room" system and the multi-purpose cooking vessel "Robostar." Robostar cooking vessels, ranging from 60 to 1,000 liters for use in all cooking functions, are used by R&D laboratories or for batch testing. The Bactosas starter tank is used in the cheesemaking industry and ensures an aseptic environment to process vats under a sterilizable atmosphere. It is an alternative to the "clean room" concept and is guaranteed for full cleanliness and sterility. Advantages include speed and ease of installation, less capital and maintenance costs than for a "clean room" environment, ability to modify large-capacity vessels, and limited sterile air flow (thus reducing the size of the filters and promoting ease of maintenance). Non-cleanable elements such as valves, pipes, motors, cables, pumps, and the like are all outside the enclosure, thereby ensuring that the biologically protected zone remains sterile at all times. All vessels and component systems are designed to be cleaned and sterilized on site. 
All design is done on AutoCAD and customized to the needs of the client. The company is interested in working with a North American partner who can manufacture Goavec products and sell them to the U.S. market. 
• Serap Industrie (Gorron, France). Serap Industries was founded in 1963 in the heart of France's milk country to manufacture open milk coolers. By the late 1970s, enclosed milk cooling tanks with direct expansion systems were developed. Today, the company is known for its stainless steel equipment for milk storage and processing such as acidification tanks for fermented milk and yogurt, Clean-in-Place tanks, wine treatment tanks and heat exchangers, and cryogenic freezing equipment, although milk cooling tanks is the company's main activity. Serap now exports 50% of its inventory to 70 countries around the world. In Japan, it claims 60% of the bulk milk cooler market. 
The company advertises that its coolers assure milk is cooled to the right temperature in the correct time in a perfectly cleaned tank at low running costs. From the first milk cooler (1963) to later generations of equipment, Serap prides itself on its tradition of innovation, strict quality control, optimum hygiene, and an efficient sales and service distribution team worldwide. In 1998, it was certified ISO 9001 for all its operations, and was also awarded the 1998 Innovation Trophy by France's National Institut of the Industrial Property (INPI) and Regional Direction of Industry, Research and Environment (DRIRE). 
Serap Industries would be interested in entering the U.S. market. They are looking for an agent who is knowledgeable about milk, has contact with farmers, and takes pride in doing good, quality work. 
• A.R.C.I.L. (Chatou, France). Created in 1978 to produce only form-filled seal cups, this company is a subsidiary of the Dannon Group. Their machines are able to fill plastic cups, seal, and apply labels at rates ranging from 6,000 to 100,000 cups per hour, depending on size of container. Ninety-five percent of company activity is with dairy products, but there is also the capability of mixing products, such as fruit with cream. 
--- PAGE BREAK ---
ARCIL packaging machinery is designed as stainless steel frames with no mechanics under the plastic web. Presses and fillers are sited outside, an exclusive design which allows ultra-clean working conditions with no risk of contamination, greater accessibility and visibility for operators, greater reliability and low maintenance, thus cutting costs. The labeling system is outside the machine, which also reduces mechanical difficulties. 
ARCIL designs and produces small and large cups in every shape and size. Applications include yogurt, cottage cheese, custard, bi-level products such as custard in two flavors, purees, baby food, mineral water, and twin cups such as cereal-and-fruit combinations. Eighty percent of its product is exported worldwide. Its newest product, not yet available in the U.S., is the "Clic Cup," a plastic cup designed with a punchhole on the bottom. Once punched, this introduces air which enables the contents to retain shape as it is removed from the cup mold to a dish or plate. 
• La Laiterie de Saint Denis de L'Hotel (Saint Denis de L'Hôtel, France) Although the company is a dairy, its main product is fruit juice which is produced and packaged for several well-known brands. They also produce such items as soy products for treatment of vitamin deficiency and a new drink made of milk and fruit juice combined. The company has won national renown through its innovative policies and quality guarantee, using state-of-the-art technology and expertise to produce sterilized packaging and refrigerated liquid foods. They have been awarded numerous quality certificates, including the ISO 9002 designation. The plant we toured, designed and built in 1992, is a model of HACCP concepts and automated, up-to-date equipment. 
Since hygiene and safety are its first considerations, La Laiterie has developed a team concept by product category to track through the critical control points of HACCP. Each team defines the scope of research from the raw material of its particular sector to shipment, with the objective of identifying dangers such as microorganisms or foreign bodies in the product. The danger is assessed for seriousness, frequency, and probability of detection, then ranked on a grid from 1 (least) to 10 (worst). With the results obtained, each team then decides how to fix the problem and does so. 
Each step involves recording, determining critical thresholds and appropriate action, developing a plan, and documenting all actions taken. The laboratories keep company records of pathogens for three years. It also maintains a library of samples until the expiration date of each batch (one year for juice, three months for milk), since it is important to determine whether a problem originated at the plant or at the supplier's. La Laiterie's priority is to guarantee complete safety for all its customers—they can track their products as far as pallet departure and state they have never had a serious problem as far as human health is concerned.
by BETSY BAIRD
Assistant Editor