Generation Y—the true youth culture—will become increasingly important as the American food industry grows from the current $685 bilion to $800 billion by 2005, according to the Grocery Manufacturers of America.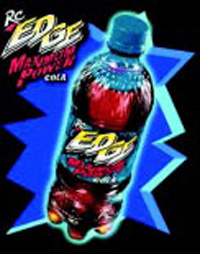 Its sheer size is the primary reason. Most demographers define Generation Y as all persons born after 1980. Some cap it at 1995, while others say that it is open-ended. In any case, the U.S. Census Bureau puts the number of Americans under 18 at 70.2 million, roughly the same size as the boomer generation. And none of them have hit age 21.
What about Generation X? Not forgotten, it is the first generation to follow the boomers and simply doesn't have the numbers. At just 17 million, GenXers gave marketers their first post-boomer test. It was the first generation of latchkey children, accustomed to one-parent households, or two working parents. "With that came forced independence at an early age and more responsibilities," stated Marcia Mogelonsky, contributing editor for American Demographics during a Food Marketing Institute presentation in June 1999. "When it came to food, they were used to picking out what they wanted. However, while they may have been involved in the purchase, they never really developed cooking skills, because Mom herself did little of that."
This has fueled the sharp expansion of home meal replacements and eating out, and carries over and intensifies in Generation Y—with a twist, in that many in this generation see food preparation as a means to a healthier diet.
GenYers spend more, too—an average of $76 a week for 16-year-olds in 1998—nearly twice as much as GenXers at the same age a decade earlier, according to Chicago-based consulting firm Arthur Anderson/Senn Delaney. That amounted to $103 billion in spending for clothing, entertainment, electronics—and food, which three out of five of respondents said they cook once a week.
In addition, GenYers are:
• Optimistic, more like their boomer parents than GenXers. They have been raised during economic good times and a soaring Dow, and they have never known war or recession.
• Multicultural, both in composition and tastes. The number of Latino, Asian, and Pacific Islander kids in the United States is increasing. By 2020, one in five kids under 18 will be of Latino origin. This generation incorporates many cultures into its lifestyle, and it likes food variety and flavor—Indian, Mexican, and even Tibetan cuisines are hot.
• Interested in Quality of Life, from environment and stress to food and family. A February 1999 American Demographics report concluded that Generation Y has values surprisingly similar to those of its boomer parents. "One of the macro-trends we're seeing is neotraditionalism," stated Kirsty Doig, vice president of Youth Intelligence, a New York-based market research firm. "These kids are fed up with the superficialities of life. They have not had a lot of stability. It's a backlash, a return to traditional and ritual."
• Entrepreneurial. They're not interested in devoting their lives to work. And while they reject materialism, they like to spend.
• Techno-Savvy. They have grown up with computers, cell phones, pagers, and the Internet. This is an integral part of their lifestyle and a key to their sense of power and confidence. They expect things to happen fast and are highly adapted to rapid change. They communicate effortlessly with a variety of tools and deal with time in seconds, not minutes. They're not tied to traditional media forms for news and information.
• Experiential. They like nontraditional store and dining-out formats, like RainForest Café, coffee houses in bookstores, and malls with special activities and events. They like to multi-task activities.
• Interested in Health and Wellness. Vegetarianism is popular, as are functional foods and a heightened nutritional awareness. However, burgers, fries, and pizza also remain popular. GenYers, however, know more about the health pluses and minuses, even when they ignore them. Drug use in most categories is in decline.
• Influential in Household Buying Power. Beyond what they control directly, GenYers have an unprecedented influence on family purchase decisions. Parents are often too busy.
• Spiritually Awake. They are more interested in religion and exploring faith, especially in reaction to highly publicized school shootings associated with this generation.
Reaching this generation means adapting to its unique characteristics. While it may be similar to the boomer generation in many ways, it requires a new message, a fresh approach, and a touch of humor, usually irreverent.
PepsiCo has had some problems positioning its cola—teens did not respond well to the "Pepsi Generation Next" promotion, finding it too materialistic. Yet the company's Mountain Dew brand is a hit—mostly due to word-of-mouth. Triarc's RC brand has introduced RC Edge, directly aimed at Generation Y with a heavy Internet presence, a formulation that includes ginseng and taurine, promoted as an energy booster, and distribution limited to delis and convenience stores, prime outlets for teens.
The "Got Milk" campaign also is targeting Generation Y, with an emphasis on celebrities such as the Backstreet Boys; skateboarder Tony Hawk; the Rugrats; and TV stars Josh Jackson and Jennifer Love Hewitt.
Snapple, SoHo, and Arizona are popular beverage brands. San Francisco–based Jamba Juice targets GenYers directly with its emphasis on plant food vs animal food. Coca-Cola Co.'s Sprite brand has benefited from its "Image is nothing. Obey your thirst" anti-status campaign.
A growing number of companies such as McDonald's and Coca-Cola use "street teams," consisting of young people who hang out in parks, clubs, and malls talking to teens in an effort to isolate trends. This is the best approach of all. We boomers have a warped view of the world because we've controlled it for so long. The only way we can address the needs of this millennium generation is to humble ourselves and really find out what they want—and need. That way, we'll all profit.
by PIERCE HOLLINGSWORTH
Contributing Editor