Welcome to our second installment of "Ripley's Believe It or Not!" for ingredients. For those who may not remember, last July's Ingredients section presented several novel, cutting-edge, or emerging ingredient developments that I thought would make perfect material for that old T.V. show hosted by Jack Palance. These ingredients were chosen because of their potential impact on food: their development may shape parameters for future ingredients, helping us to rethink what they are; what technologies are used in their production; and perhaps most important, what roles they play in health, functionality, and convenience.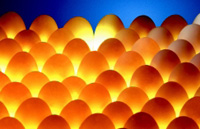 Well, another year has passed, and I rounded up a new assortment of emerging ingredients. These include: A peanut butter in sliced form. A soy flavor neutralizer. A beverage fortified with enhanced nutrients from cow's milk. A novel ice cream coating which can provide the beneficial properties of lactic acid bacteria. Pasteurized shell eggs. A sweetener with highly uniform shaped crystals. Novel starch-emulsion complexes for fat replacement and other applications. A premixed baking dough that has a longer refrigerated shelf life. And 12 other innovative ingredient developments that you'll want to stay tuned in for.
As you can guess, these developments are full of surprises.
Also, it should be noted that most of the companies involved in the development of these products were not exhibitors at the 2000 IFT Food Expo, and would make for good candidates at future shows. As I mentioned last year, the word "emerging" should refer not only to ingredients, but to us as an Institute.
Let's now look at some of these interesting ingredient developments:
• Sliced Peanut Butter. Individually wrapped peanut butter slices have been developed by Oklahoma State University food researchers. The product, which looks like a slice of cheese wrapped in plastic (except that it's brown, of course), has a high peanut butter content and consequently maintains the identity of traditional peanut butter. Both the flavor and color of the product are virtually identical to those of peanut butter.
In the shape of a square slice of bread, the product can be easily removed from the wrapper and is more convenient (and less time-consuming for busy parents) than spreading from a jar. Since it is not necessary to spread from a jar, it is also more sanitary. The product may be used for sandwiches, baked goods, and other applications where conventional peanut butter has been used.
The product is stable at room temperature or refrigeration temperatures, and is easily stored. The formulation process has been modified to be able to make use of current processing equipment, and the consistency of the product is such that it can be produced by the same standard equipment used for making individually wrapped cheese slices.
The "peel and eat" peanut butter slices are expected to be on grocery shelves within 18 months.
--- PAGE BREAK ---
• Antimicrobial Dairy Protein. A dairy protein fraction which exhibits antibacterial characteristics has been developed by Century Foods International (919 Hoeschler Dr., Sparta, Wis. 54656, phone 608-269-1900, fax 608-269-1910). Called Super Natural Protein, the product may be especially beneficial to persons whose health condition has been weakened by the stress of surgery, cancer treatment, HIV, or other critical diseases.
Because it is bactericidal, the product may help provide an answer to problems associated with drug-resistant bacteria. Research has also shown that the protein fraction generates antiviral activity by duplicating the viral-inhibiting properties of mother's milk.
The product is GRAS approved, contains no antibiotics, has no negative side effects, and is safe for humans regardless of usage levels, age, or health conditions. The manufacturer is in the process of applying for a patent on the discovery.
• Soy Flavor Neutralizer. A natural ingredient mix, when blended with soy milk or soy protein, is said to eliminate the underlying be any flavor. Not a masking or over-flavoring agent, the mix acts as a natural neutralizer, with no characteristic flavor of its own. It was developed by Prime Favorites, Inc. (31 Grove Ave., Morris Plains, N.J. 07950, phone 973-455-0600, fax 973-455-0600).
According to the manufacturer, the proprietary formulations consist of a small percentage by weight per serving size of the soy-based beverage. The mix may be combined with such flavors as citrus, fruits and berries, herbals, vanilla, and others.
A provisional patent, specifying the formulations and blends, has been registered with the U.S. Patent and Trademark office.
The company, which intends to license its proprietary technology, focuses on the development and commercialization of soy yogurt, soy beverages, low-glycemic-index cookies, and other nutritious foods.
• Dried Cranberry Ingredient. A natural cranberry drying process not only dries the fruit, but also sweetens it and preserves its flavor and color throughout its storage life. Cranberries dried in this manner may be used as health snacks or as ingredients in baked goods and other products.
The innovative process was launched by Atoka Cranberries, Inc. (25 Rte. 218, St. Louis de Blandfort, G02 1B0 Quebec, Canada, phone 819-364-7094, fax 819-364-7088) and Agriculture and Agri-Food Canada's Food Research and Development Center, and serves as a positive example of an industry/government partnership.
Atoka Cranberries, Inc. is said to the largest cranberry processor in Canada. Demand for dried cranberries has been rising in Europe and Asian countries where the nutraceutical benefits of cranberries are particularly appreciated. The dried cranberry market in the U.S. alone reportedly totals $75 million.
--- PAGE BREAK ---
• Beverage Fortified with Enhanced Micronutrients. A nutritional ready-to-drink beverage, fortified with two potent micronutrients isolated from cow's milk, is said to provide a boost to the adult human immune system as well as promote or restore healthy joints and muscles. Developed by Stolle Milk Biologics Inc. (SMBI), Cincinnati, Ohio, the product is marketed under the name Nuvim by Nuvim, Inc. (12 Rte. 17 North, Suite 210, Paramus, NJ 07652, phone 201-556-1010, fax 201-556-1012).
The nutritional beverage consists of two key components: a patented milk protein concentrate (called LactoMun™), containing immunoglobin (IgG) which enhances a protective barrier in the intestine and helps support the body's overall immune defense system, and a newly discovered trace element (called LactoActin™) that helps maintain sturdy joints and muscle flexibility. Although these components are found in low quantities in regular milk, SMBI has developed a technology for increasing their concentrations and preventing their destruction as the milk is pasteurized and processed.
In addition to providing the above health benefits, the beverage has been shown to help promote increased energy and rejuvenate the body, particularly in people who are over 35 years of age.
The beverage, which does not contain fruit juice but is said to have the consistency and taste of juice, is available in four flavors—Orange Tangerine, Strawberry Vanilla, Pink Grapefruit & Berry, and Fruit Symphony. According to the manufacturer, it is lactose free, contains no fat or cholesterol, and has fewer than 80 calories per daily 8-oz serving. In addition to the two components already described, it contains 100% of the daily requirements of vitamin C, E, B-12, iron, and zinc; 13% calcium; and 11% protein.
The beverage consists of water, fructose, milk protein concentrate, citric acid, propylene glycol alginate, sodium citrate, pectin, natural flavors, aspartame, beta-carotene, sodium benzoate, and potassium sorbate. Vitamins and minerals include calcium phosphate, ferric orthophosphate, zinc oxide, sodium ascorbate, vitamin E acetate, and vitamin B-12.
• Novel Coating Enriches Ice Cream. An ice cream with coating containing lactic acid bacteria was discussed in U.S. patent 6,022,568, filed 5/21/1999, issued 2/8/2000 to C. Lesens et al., assigned to Nestec, S.A. The beneficial properties of probiotic bacteria are known. However, most of these bacteria do not survive during ice cream manufacture, suggesting the need for finding a way to increase the final number of lactic acid bacteria in the product.
The patent overcomes these drawbacks by providing an ice cream whose content of lactic acid bacteria is significantly enriched by means of a novel coating. This coating has a low fat content, a taste reminiscent of a flavor of lactic origin having a buttery note, and the capacity to (1) adhere to the ice cream, (2) not exude water, (3) be stable over time, and (4) be both flexible and crisp.
The coating may include 1–70% of a milk fermented by lactic acid bacteria, 0.5–5.0% of animal or vegetable proteins, a lactic fat content of 2–20%, and preferably the strain Lactobacillus acidophilus.
--- PAGE BREAK ---
•An Anti-inflammatory Plant Extract. An anti-inflammatory ingredient for dietary supplements and functional foods was launched under the name Nexrutin™ by Next Pharmaceuticals, Inc. (Four Venture, Suite 315, Irvine, Calif. 92618-7385, phone 949-450-0203, fax 949-450-0163).
The starting material for the product is an obscure plant from China which was traditionally used as part of medicinal mixtures first recorded around A.D. 500. From this ancient remedy, the manufacturer's proprietary screening and fractionation processes resulted in a beneficial plant extract that can be used alone, or in combination with glucosamine products for early onset of pain relief and other complimentary benefits.
Cyclooxygenase-2 (Cox-2) gene is a major promoter of inflammation. One approach to inhibiting the inflammation response is to inhibit the cellular signaling factor, NF-kappaB. The extract is said to be an excellent inhibitor of this transcription factor. In human assays, it showed 85% inhibition for Cox-2.
• A New Meat Microbial. Researchers from California State Polytechnic University(3801 W. Temple Ave., Pomona, Calif. 91768, phone 909-869-3342, fax 909-869-3343) found that applying an activated form of lactoferrin to meat tissue surfaces prevented harmful bacteria from attaching and multiplying.
Lactoferrin is a naturally occurring protein in mammalian milk that is credited with protecting infants from harmful bacteria while their immune systems are developing. By discovering how to activate the lactoferrin molecule, scientists were able to mimic its function on meat.
"We borrowed a page from Mother Nature," said a medical microbiologist who heads the Center for Antimicrobial Research at Cal Poly Pomona. "We have taken a natural compound with antimicrobial properties and discovered a way to make it work on meat surfaces to provide a protective barrier against harmful bacteria."
Laboratory tests showed that the activated lactoferrin to be effective against more than 30 different kinds of harmful bacteria, including Escherichia coli O157:H7, salmonella, and campylobacter. It can be applied easily to meat products at the processing plant as an added step to the meat industry's existing multiple-hurdle bacterial control process, and does not change the taste, flavor, color, or appearance of the meat.
According to the researchers, the amount of activated lactoferrin required to protect a serving of meat is thousands of times less than the amount of lactoferrin found in a single glass of milk. Lactoferrin is currently produced from whey, a by-product in the manufacture of cheese from cow's milk.
--- PAGE BREAK ---
• Pasteurized Shell Eggs. Pasteurized shell eggs, marketed under the name Davidson's Pasteurized Eggs™, were recently made available in supermarkets, restaurants, hotels, and hospitals along the East Coast.
The product, launched by Pasteurized Eggs L.P. (South Down Shores, 1921 Parade Rd., Laconia, NH 03246-1517, phone 603-528-3042, fax 603-524-5235), is said to be pasteurized using an all-natural process that effectively destroys Salmonella bacteria inside the shell. The eggs pass through a series of warm water baths which provide enough heat to kill the bacteria without cooking the eggs or changing their taste.
The company's pasteurization process kills all strains of Salmonella including Salmonella enteriditis, which is found in 1 out of every 20,000 eggs, and causes an estimated 662,000 cases of illness per year in the U.S. A combination of time and water temperature heats the egg to the temperature needed to kill all the bacteria. The eggs are then chilled before exit, and a Food and Drug Administration-approved sealant applied to prevent the risk of recontamination.
The technology pasteurizes shell eggs to the specifications set by FDA.
• Cyber Agriculture. Virtual gardening is made possible by a creative Web site, www.ontariogreenhouse.com. The site gives children the opportunity to grow cyber-tomatoes while gaining knowledge about agriculture.
Fundamental challenges and benefits of growing greenhouse vegetables are underscored as children learn about managing pest infestations and temperature control. In addition, the site's nutrition section has been expanded to include recent scientific research on lycopene, the disease-fighting antioxidant found in tomatoes. It also details all the nutrients and minerals found in tomatoes and cucumbers and why these are important in daily diet. Recipes are also provided.
The Web site is available from The Ontario Greenhouse Vegetable Growers (OGVG), a leading producer of greenhouse vegetables in North America, servicing Canada and the United States.
• Reinventing the Sweetener. A fine-grain sugar with uniform polycrystals has been developed by Fuisz Technologies, Ltd. (3810 Concorde Pkwy., Chantilly, Va. 22021-1109, phone 703-803-3260). Because the resulting crystals are highly uniform, it is possible to replace some or all of the fat in frostings and fillings and to provide fondants of extraordinarily fine grain. The development, described as a new structural form of sugar, was issued U.S. patent 5,876,506 on March 2, 1999.
Nucleation of sugar crystals during supersaturation is relatively uncontrollable, so the size and shape of the resulting crystals are unpredictable. In their development of this product, researchers avoided any addition of a sugar solvent such as water. They found that added water can interfere with crystallite growth required to get uniform particles. Instead, they used a fractional volume of a crystallization promoter, a nonsolvent liquid or vapor, to arrive at their product.
--- PAGE BREAK ---
• A Few Good Nutrition Bars. A nutrient-dense food bar called HooAH! is intended to increase energy and improve performance of soldiers during intense military operations. The bar was developed in 1996 at the Department of Defense Combat Feeding Program, Natick, Mass., and through a cooperative research and development agreement with M&M Mars, Inc.
"When we formulated it for energy, we wanted to provide a quick increase in blood glucose and then a slow release of energy," said a senior food technologist. Main ingredients of the bar are corn syrup and rice crisp blended with corn for texture and carbohydrates. Cottonseed or soybean oil are used for fat.
Since its initial development, the bar has been tested with antioxidants to prevent or reduce muscle damage; caffeine as a stimulant; tyrosine, an amino acid; and creatine, a muscle-building organic acid.
Most recently, the Food and Drug Administration is using the bar to study the effects of calcium absorption. The two-year study, which began in March 2000, is designed to determine loss or gain in bone density in sailors. The results could help scientists learn the effects of osteoporosis over a period of time.
For more information, contact U.S. Army Soldier Systems Center, Public Affairs Office, Building 45, Kansas Street., Natick, MA 01760-5012 (phone 508-233-4300).
• Natural Coloring Agent in Cheese. A pumpkin-based extract developed by GNT International B.V. (Nieuwe Hertogenweg 20, 6291 BP Vaals, The Netherlands, phone 31-(0)43-3088800, fax 31-(0)43-3088822) may be used as a yellow coloring agent in cheese production. Part of the line of Exberry® natural food colorants, the product can successfully replace Annatto in Cheddar, Gouda, and other such cheeses.
In an effort to determine its coloring potential, the company asked NIZO Food Research Institute to compare its pumpkin product to annatto in coloring Gouda cheese. The results indicate that the two coloring agents scored equally in terms of target color and sensory attributes.
Natural food colorants available from GNT are made exclusively from fruits and vegetables and manufactured by means of physical processes, using only water. Given the high content of dietary phytochemicals found in fruits and vegetables, these extracts may also have potential health benefits.
• Ingredient with Rice-utical Properties. A new functional food ingredient derived from rice bran has been recently introduced by Tsuno Food Industrial Co., Ltd. (94, Shinden, Katsuragi-Cho, Ito-Gun, Wakayama, 649-7194, Japan, phone 81-(0)736-22-0061, fax 81-(0)736-22-3943). Called Riceo, it is promoted as a "Rice-utical" product because of its healthy components.
A water-soluble powder extracted from rice bran, the product is mainly composed of protein, polysaccharide, and dietary fiber, as well as a high proportion of minerals (such as calcium and magnesium) and water-soluble vitamins, especially from the B group. It also contains a substantial amount of IP6, a chelating and antioxidant agent which has beneficial bioactive functions such as the prevention of urinary calculi, the improvement of the immune system, and anti-cancer action.
--- PAGE BREAK ---
•Premixed Baking Dough. An innovative baking dough for foodservice operators has been launched by Pillsbury Bakeries & Foodservice, a division of The Pillsbury Co. (200 S. Sixth St., Minneapolis, MN 55402-1464, phone 612-330-4090). Called Scoop Easy™, the product comes premixed and frozen, eliminating time-consuming mixing. It is also said to be the only biscuit dough with a refrigerated shelf life of four days after thawing.
The baking dough comes in three flavors, including Sweet, Southern Style, and Cheesy Southern Style (natural and artificial cheese flavor and cheese-flavored pieces). The versatile product has application in drop biscuits, coffee cakes, quiches, scones, and biscuits sticks. Furthermore, more than 40 recipes ideas for foodservice operators can be found on www.pillsburyfoodservice.com.
It is sold frozen in 15.5-lb buckets and thaws within 30 hr.
• Siberian Plant Promotes Healing. A standardized botanical extract, Rhodiola rosea, is said to be a known adaptogen that increases the body's resistance to infection and promotes healing. Containing a broad range of the plant's active constituents, it is available in liquid and powdered forms from A.M. Todd Botanicals (150 Domorah Dr., Montgomeryville, PA 18936, phone 800-634-4418, fax 215-628-8651).
Rhodiola rosea, found naturally in Siberia, has long been believed to provide strength and stamina, help the body to adapt to stress, and shorten recovery time after prolonged workouts. It has been reported to increase the level of enzymes, RNA, and proteins important to muscle recovery after exhaustive exercise, and is also believed to help increase the levels of beta-endorphin in blood plasma, which assists in preventing the hormonal changes associated with stress.
In addition to being a single-herb preparation, the nutraceutical may be used in energy formulas found in sports bars and beverages.
• Starch–Emulsifier Complexes. Starch–emulsifier compositions having special properties useful in a variety of food and beverage applications are described in U.S. patent 6,017,388, filed 5/20/1998, issued 1/25/2000 to C. Yuan, assigned to Opta Food Ingredients, Inc., Bedford, Mass.
A starch is heated in the presence of an emulsifier to a temperature and pressure sufficient to disrupt essentially all the starch granules and solubilize the amylose and amylopectin, yielding a starch-emulsifier dispersion. The dispersion can be cooled slowly or quickly to form an elastic gel, or the dispersion can be dried to form a powder which can then be rehydrated to produce a smooth gel.
A dispersion of the starch–emulsifier complex can also be treated to generate about 20% by weight short-chain amylose. This product can be cooled to form an opaque paste with a short, non-elastic texture. Also, it can be dried to a powder and rehydrated to produce a short, smooth, non-elastic textured paste of high opacity upon refrigeration.
The starch–emulsifier compositions can be used as an opacifier in reduced-fat milk or as a texturizing agent in dairy products with a rheology similar to sour cream, yogurt, and mayonnaise. They can be used to stabilize foams, such as in the production of ice cream, or as a fat replacer in reduced-fat and fat-free foods such as cakes, puddings, sauces, margarine, spreads, snack dips, confections, and other products. They can also be useful as a shortening in various baked goods.
--- PAGE BREAK ---
• Improved Encapsulated Flavors. A method of encapsulating a flavor or fragrance compound by controlled water transport of the compound into a capsule having an oil core is the subject of U.S. patent 6,045,835, filed 10/9/97, issued 4/4/2000 to J. Soper et al., assigned to Givaudan Roure International.
Several techniques are known for absorbing compounds into a microcapsule. However, these may have certain drawbacks. For example, the binding effect varies widely depending upon the particular flavor or fragrance compound. Or there is no barrier to protect the flavor or fragrance compound from evaporation.
The method described in the patent provides an efficient way of absorbing many types of flavor and fragrance compounds to the desired level of loading in an encapsulated oil. A flavor or fragrance compound is encapsulated by preparing a microcapsule of a coacervate of an oil core and a hydrogel shell, adding the flavor or fragrance compound in the presence of water to the microcapsule for transportation of the compound into the oil core, transporting the compound through the hydrogel shell by aqueous diffusion, and retaining the oil core in the hydrogel shell during transportation to provide the encapsulated flavor or fragrance and retained oil core in the hydrogel shell.
Microcapsules made by the method are said to offer several advantages over previous encapsulation methods. First, the microcapsule may contain a concentration of the flavor or fragrance compound which previously has not been feasible. Second, the walls of the blank microcapsules have a substantially uniform thickness, strength, and resiliency. Third, the yield of encapsulated flavor or fragrance is increased, since essentially no flavor or fragrance compound is lost to the environment. Fourth, the same technology may be used for all flavors and fragrances.
• Value-Added Eggs. A variety of value-added fresh shell eggs offer consumers a wider range of choices. These products, which are said to appeal to organic shoppers, lacto-ovo vegetarians, animal-friendly egg eaters, and health/nutrition-conscious consumers, are made available by Egg Innovations, L.L.C. (3420 Highway W., Port Washington, Wisc. 53074, phone 262-284-1619, fax 262-284-9333).
The family of items includes Mountain View®, a certified organic egg produced by free-roaming hens; Vegetarian Harvest®, produced from hens fed natural grains without animal by-products; Pride of the Nest®, brown eggs produced by cage-free hens; and Eggstacy®, a reduced-fat egg with 300% more vitamin E than regular eggs.
The company is also currently researching the development of a fresh shell egg enriched with omega fatty acids.
Dehydrated Potato Flakes are prepared from potato slices, slivers, or nubbins suitable for use in dough compositions used to make fabricated products. The process used is advantageous because it reduces the variability in the physical properties of the flakes produced from potatoes of different varieties and compositions. The dehydrated flake consists of an emulsifier, 40–60% broken cells, 16–27% amylose, and 5–10% moisture. The resulting flakes can be used to prepare a more cohesive, nonadhesive, machinable dough. The ingredient is the subject of U.S. patent 6,066,363, filed 6/1/1997, issued 5/23/2000 to M.S. Villigran et al, assigned to The Procter & Gamble Co.
--- PAGE BREAK ---
PATENTS
Patents this month describe an erythritol-containing beverage which provides a cooling sensation, a composition for improving the flavor and aroma in fermented meat, and a bakery shortening substitute. The complete patents are available via the Internet at www.uspto.gov.
Erythritol containing beverage imparting a cooling taste sensation. U.S. patent 6,066,345, filed 5/28/1999, issued 5/23/2000 to P. de Cock, assigned to Cerestar Holding B.V. Describes the use of erythritol to provide a cooling sensation in a beverage composition. It is known that some polyols (including erythritol and xylitol) have a negative heat of solution. In practice, this means that on dissolving a reasonable amount of erythritol in an aqueous liquid, the temperature of the liquid decreases measurably. Consequently, the perceived coolness of the beverage is very important when refrigeration is absent. The composition consists of 7.5 to 25% w/v erythritol. Beverages may include carbonated and noncarbonated products such as soft drinks, fruit or vegetable based juices, lemonades, cordials, sports drinks, tea, coffee, and alcoholic drinks.
Method and compositions for improved flavor and aroma in fermented meat. U.S. patent 6,063,410, filed 3/17/1998, issued 5/16/2000. Describes malty-flavor-producing cultures used in meat fermentations to produce flavor, particularly 3-methylbutanal. Mixed cultures used for producing the fermented meats include Pedioccus, Micrococcus, and the malty-flavor-producing culture, and a Lactococcus or Lactobacillus.
Bakery shortening substitute, bakery products containing the same, and preparation method. U.S. patent 6,048,564, filed 5/1/1998, issued 4/11/2000 to T. Young et al., assigned to FMC Corp. Describes an emulsion composition useful as a reduced-fat shortening substitute in bakery application. An aqueous phase contains water and konjac as a gelling agent and a lipid phase contains a lipid component, and an emulsifier component. The emulsion compositions may be used as a one-to-one replacement for full-fat shortening in the formulations. The reduced-fat bakery products made with the emulsion compositions exhibit sensory characteristics similar to those of the full-fat equivalents.
---
Products & Literature
CHEESE FLAVORS
may be used in snack products, frozen entrees, sauces, dressings, dips, baked goods, and other products. Called
Cheez-All™,
they are said to provide a robust and full-bodied cheese flavor, and are offered in a variety of types including Cheddar, Swiss, Parmesan, Blue, and Mozzarella. The flavors, in both spray-dried and liquid forms, are available in natural, natural & artificial, artificial, kosher, and non-kosher varieties. For more information, write to McCormick Flavors, McCormick & Co., Inc., 226 Schilling Circle, Hunt Valley, MD 21031 (phone 410-771-7525)—
or circle 305
.
FUNCTIONAL STARCHES—called Instant Textra®—have been developed for use in liquid dairy products, such as smoothies and yogurt drinks. According to the manufacturer, the instant starches stay in solution at low usage levels and improve the mouthfeel of these products. For example, when used in a frozen, no-fat strawberry-banana smoothie mix, the starch provides a very clean flavor release, separation control, and smooth texture enhancement. If frozen, the starch also prevents ice crystal growth. In a ready-to-use strawberry-flavored yogurt drink, the starch can provide creaminess and lubricity while enhancing the natural strawberry flavor perception. It also masks the astringency of the plain nonfat yogurt. For more information, write to National Starch and Chemical Co., 10 Finderne Ave., Bridgewater, NJ 08807-0500 (phone 800-797-4992; fax 609-409-5699)—or circle 306.
--- PAGE BREAK ---
WORCESTERSHIRE SAUCE may be used as a base for sauces, marinades, entrees, salad dressings, and ethnic dishes, and as a condiment. It helps to create richer sauces and more savory gravies. Soups, stews, meat loaves, and Caesar salad dressings get extra flavor from its robust taste. Available in a light or regular concentrate form, it can be used in a variety of food products because of its high flavor retention during cooking, heat processing, freezing, and storage. For more information, write to French's Ingredients, 4343 E. Mustard Way, Springfield, MO 65803 (phone 417-837-1813)—or circle 307.
MAPLE FLAVOR has application in sausage and other breakfast foods. The maple flavorings are specifically formulated for beef, pork, turkey, and meatless sausage varieties, but are also suitable for maple-flavored biscuits or muffins, or for glazes and icings used on bakery products. They are available in natural, natural & artificial, or natural WONF formulations in either liquid or powder form. For more information, write to Innova, a Griffith Laboratories Co., 2021 Swift Dr., Oak Brook, IL 60523 (phone 630-928-4800)—or circle 308.
WALLA WALLA SWEET ONIONS get their sweetness not from sugar, but from a low sulfur content—about half that of an ordinary onion. These sweet onions are widely known for their large size, weighing up to 2 lb and measuring up to five inches in diameter. They may be used in salads, pizza toppings, quiche fillings, and a variety of other products. (By law, only onions produced along a narrow strip of land in southeast Washington or Northeastern Oregon can be labeled Walla Wallas. The crop was first grown in the U.S. about 100 years ago.) A variety of recipes using the sweet onion are available, including Pasta Sweet Vegetable Sauce, Sweet Onion and Cherry Compote, Sweet Minted Onions, and Sweet Onion Pizza. For more information, write to Walla Walla Sweet Onion Marketing Committee, P.O. Box 644, Walla Walla, WA 99362 (phone 509-525-1031; fax 509-522-2038)—or circle 309.
ARTIFICIAL YOGURT FLAVOR is said to capture the flavor profile of the fermented product. Containing the cultured creamy nuances and acidic bite associated with yogurt, the product is suitable for use in meal replacement snack bars, beverages, sauces, salad dressings, marinades, and dips. Recommended usage is 0.05–0.15% in a finished product. For samples and more information, write to Ottens Flavors, 7800 Holstein Ave., Philadelphia, PA 19153 (phone 215-365-7800)—or circle 310.
COOKING OIL STABILIZER which has an enhanced antioxidant effect may be used in cooking oils to enhance the quality of fried food. Called Frypowder, the stabilizer prevents the formation of polar substances in oil, resulting in food that tastes better and cooks more thoroughly. It allows more heat to be efficiently delivered to the center of the food so that it cooks with higher core temperatures. Chicken and other foods cook with a crisp light-golden finish, and with more succulence because of less surface dehydration. The life and quality of the oil is extended by as much as 50%. For more information, write to MirOil, division of Oil Process Systems Inc., P.O. Box 298, Allentown, PA 18105 (phone 610-437-4618, fax 610-437-3377)—or circle 311.
MEXICAN INCLUSION BREADERS are customized breading systems that emphasize visual appeal while integrating popular flavors and ingredients found in Mexican cuisine. The breading systems are completely compatible with existing coating lines and can be applied to a wide range of substrates, including protein, produce, and dairy. Products include Jalapeno Hat Dance, Totally Tortilla, Fiesta Spiced Rice, Roadhouse Chili 'n Cheese, and Jalapeno 'n Cheese E Special. For more information, write to Newly Weds Foods, Inc., 2501 N. Keeler Ave., Chicago, IL 60639 (phone 773-489-7000; fax 773-292-3809)—or circle 312.
NEW GENERATION OF BERRY FLAVORS are said to impart true-to-nature characteristics. Blueberry—the first in the series—is available as a Natural WONF in liquid, water-soluble powder, and spray-dried forms. It may be used in a variety of applications, including beverages; fruit preparations for confectionery, dairy, and baked goods; and fruit preserves. For more information, write to Comax Flavors, 130 Baylis Rd., Melville, NY 11747 (phone 800-992-0629; fax 631-249-9255)—or circle 313.
--- PAGE BREAK ---
NON-DAIRY TOPPING is said to have a clean, creamy flavor and an extra degree of stability. Called D-Lux Whip Topping, the product quickly whips to a brilliant white color and creamy consistency. It may be used as a suitable topping or filling for a variety of dessert applications. For more information, write to Elgin Dairy Foods, Inc., 3707 W. Harrison St., Chicago, IL 60624 (phone 800-786-9900)—or circle 314.
LEAVENING OF REFRIGERATED DOUGHS can be maximized by bakery additive, glucono delta lactone (GDL). When used with sodium bicarbonate, it liberates the carbon dioxide and improves the rising action of the dough. Typically, yeast cannot withstand the rigors of extended refrigerated or frozen storage when used in bread, roll, or pizza crust formulations; however, GDL may be used to replace yeast, giving doughs the desired texture while allowing long-term storage. For more information, write to PMP Fermentation Products, Inc., 500 Park Blvd., Suite 450, Itasca, IL 60143-1260 (phone 630-250-7033; fax 630-250-7094)—or circle 315.
Spotlight: California raisins bring added dimension to every corner of India
The versatility of California raisins was showcased in a variety of Indian recipes at a press conference held May 19, prior to the National Restaurant-Motel Show in Chicago. Master Chef Raghavan Iyer, owner of the Essence of Thyme, Inc., Minneapolis, Minn., prepared several authentic Indian dishes using California raisins.
During his presentation, the chef discussed the variety of historical, religious, and geographical influences on Indian cuisine. For example, Southern Indian cuisine, with its Hindu practice of vegetarianism, is considered traditional Indian cuisine, emphasizing fresh cooked vegetables and strong spices. Pulses, seafood, rice, and tropical fruits are grown in the south, while the mountainous Muslim-occupied north produces lamb, wheat, corn, and nuts. Both east and west coasts border water, yielding seafood, tropical fruits, nuts, and rice.
Sponsoring the press conference, The California Raisin Marketing Board (CRMB) used the event to introduce Rebirth of Indian Cuisine, the first installment in its Innovative Chef Series. According to CRMB representatives, California raisins can bring natural flavor enhancement, resilient texture, and added value to "every corner of India."
Identifying Indian food as a popular cuisine with long-term menu potential, CRMB invited 100 reputable chefs, cookbook authors, and educators to develop recipes combining Indian spices and ingredients with California raisins. Nine recipes representing both sweet and savory dishes were selected to be featured in the series.
--- PAGE BREAK ---
Dishes, ranging from appetizers to entrees, include some of the following:
• Jhinga Salade, a coconut shrimp salad with California Golden Raisin vinaigrette, uses the classic southwestern Indian flavors of roasted red chilies and coconut milk. The vinaigrette combines raisins, ginger root, cilantro, and roasted cumin seed.
• Moghalai Gosht, grilled lamb chops tenderized in yogurt seasoned with spices and served with potato pancakes and California raisins and lima beans, represents ingredients and cooking methods predominantly found in northern India. In Indian cooking, spice profiles such as cinnamon and allspice are found in both savory and sweet dishes. This recipe blends the sweetness of raisins with the starchiness of lima beans.
• Murghi Kebabs, marinated grilled chicken skewers with California raisin sambal, pairs hot sambal (vegetable oil, yellow onion, ginger, garlic, red jalapenos, raisins, and black pepper) with grilled chicken steeped in a garam masala marinade. The recipe could easily complement most dishes, including pork and lamb.
• Zaffran Kismis Pullao, raisin-saffron basmati rice pilaf, uses cardamom, clove, and cinnamon to provide a sweet aroma. The raisins play texturally off the rice and crunchier almonds. The dish may be used with spicy food because the sweetness of the rice counters the heat.
• Sev Paneer, Brie cheese filled with apple-raisin chutney, combines fruity, tangy, spicy, and sweet sensations. Incorporating the American use of puff pastry surrounding a creamy min-Brie wheel, the recipe is served steaming hot, garnished with cool apple wedges.
CRMB supports and promotes the use of raisins as an ingredient that provides nutritional benefits. The board is committed to developing a variety of informative programs to meet technical, nutrition, and creative needs regarding California-grown raisins.
For more information about the Rebirth of Indian Cuisine recipes, including a 24-p booklet providing the recipes, a spice guide, and background on each recipe contributor, write to The California Raisin Marketing Board, 2445 N. First St., Suite 101, Fresno, CA 93726 (phone 559-248-0287; fax 559-224-7016)—or circle 316.
by DONALD E. PSZCZOLA
Associate Editor