Food safety issues have become regular headlines on the evening news. And with an increasing number of conflicting messages, public concerns are mounting worldwide about the safety and security of our food supply. Changes in government standards, growing awareness of food safety issues, and challenges that impact the food industry on a global scale all highlight the urgent need for real-world solutions to the unrelenting demand for perfection in the food supply.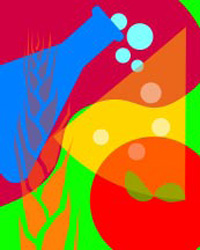 The Second International Food Safety and Quality Conference and Expo presented by the Institute of Food Technologists will bring the world's leading food experts from industry, academia, and government together to address the mounting challenges facing the food science and technology community.
This second three-day conference—the first was held in November 2000—will provide a powerful forum for comprehensive analysis of the issues, promoting a focused and effective exchange about safety and quality among food-related professionals. And the accompanying two-day Expo will feature exhibits by leading suppliers of instruments, equipment, materials, professional services, and processing and packaging technologies, all designed to protect and ensure food safety and quality.
The conference will be held at the Atlanta Marriott Marquis, Atlanta, Ga., on February 20–22, 2002. In addition to the program detailed below, posters will be presented that closely parallel the subject areas covered in the conference sessions. Deadline for submitting poster papers is January 5. Pre-registration deadline is February 1. For more information about poster presentations or registration, visit the conference Web site at www.iftfoodsafety.com or call IFT at 800-438-3663.
IFT Second International Food Safety and Quality Conference Technical Program Advisory Committee: Charles H. Manley (Chair), Takasago International Corp., Rockleigh, N.J.; Aaron L. Brody, Consultant, Duluth, Ga.; John C. Bruhn, University of California, Davis; Daniel M. Carlin, New World Pasta Co., Harrisburg, Pa.; Daniel D. Cohen, Gold Kist, Inc., Alpharetta, Ga.; Paul L. Dawson, Clemson University, Clemson, S.C.; Mark A. Harrison, University of Georgia, Athens; Susan L. Hefle, University of Nebraska, Lincoln; Dennis R. Heldman, Rutgers University, New Brunswick, N.J.; Michael T. Morrissey, Oregon State University, Astoria; David E. Nance, Advanced Food Systems, Inc., Ft. Worth, Tex.; Douglas L. Park, Food and Drug Administration, Washington, D.C.; Mary K. Schmidl, NFNC, St. Paul, Minn.; Fred R. Shank, Institute of Food Technologists, Washington, D.C.; Juan L. Silva, Mississippi State University, Mississippi State; John G. Surak, Clemson University, Clemson, S.C.; Barry G. Swanson, Washington State University, Pullman; and Donn R. Ward, North Carolina State University, Raleigh