For the past couple of years now, I've been doing an annual article on "emerging ingredients." These novel, cutting-edge ingredients are the kinds of developments that would appear on a Ripley's Believe It or Not television program for the food industry. Their use may shape parameters for future ingredients, helping us to rethink what they are, what technologies are used in their production, and what roles they play in health, functionality, and convenience.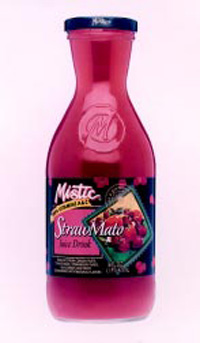 I had already selected my emerging ingredient developments and was about to write my third installment of this topic when, as I do every year at this time, I took a couple of days to attend the 2001 FMI Supermarket Industry Convention, held in Chicago on May 6–8. Reporting on a wide range of new food products making their debut into the marketplace gave me an idea. I thought it might be interesting to take some of the new ingredient developments that I was originally going to write about and see how they might apply to these finished products. (Please note that this does not mean that these ingredient developments are being used in the food products discussed in this article, but that they have potential for use in products of similar type that may be appearing in the future.) 
And, as you will soon see, several of these ingredients can certainly have impact on these or similar types of grocery products.
Let's now look at some of the recent food products launched in the markeplace and the potential impact that emerging ingredients may have on them. Some of the areas that will be covered include foods with interactive colors, foods illustrating an array of flavors, vegetarian options, encapsulated products, baby foods, confectionery items, fish products, breakfast foods, convenience foods, and healthy products.
• Foods with interactive colors. Foods and beverages can be created that change colors when consumers add liquid to them during preparation or consumption. Such interactive products are especially popular with children.
For example, soft drink mixes called Kool-Aid® Magic Twists™ change color when water is incorporated. Adding to the surprise, flavors of the drink do not match the color normally associated with that particular flavor. Recently introduced by Kraft Foods, Glenview, Ill., the powdered mixes are available in two varieties: Grape Illusion™ (a gold-colored mix that changes to a red drink which has a grape flavor) and Changin' Cherry™ (a green-colored mix that turns into a blue drink with a cherry flavor).
Another interactive product making its debut in the marketplace is a cheese-flavored snack—Cheetos® Mystery Colorz—available from Frito Lay, Inc., Plano, Tex. The crispy cheese puffs, formed in the shapes of x's and o's, change color due to moisture in the mouth and dye the tongue colors such as green and blue. Just open wide for full effect.
New ingredient developments may also lead to other color-changing possibilities in the marketplace.
A system for producing such visual effects—called Color Changers™—has been recently developed by Warner-Jenkinson Co., Inc., St. Louis, Mo., a subsidiary of Sensient Technologies Corp. The product may be used in powdered dessert and beverage mixes, snack foods, fat-based icings and frostings, candies, and other foods that must have liquid added to them by the consumer during their preparation or consumption. The addition of liquid reportedly allows water-soluble colors to dissolve and develop, thus becoming visible to the eye.
--- PAGE BREAK ---
A representative from Warner-Jenkinson notes that for the product to work effectively, the moisture must be added by the consumer, and not by the manufacturer. Furthermore, when developing the product, the formulator needs to be aware that if certain colors are too strong and compete, then a muddying effect can result.
A wide range of innovative applications can be developed using the product. Foods can be created that have greater visual impact and are more fun for children or those seeking novelty. Colors can appear in certain shapes, forms, or designs. Different flavors, especially those not typically associated with certain colors, can also play a role in the development of these novel applications.
Further possibilities can be discussed confidentially with Warner-Jenkinson, a manufacturer of natural and synthetic colorings for food, pharmaceuticals, and cosmetics. Free samples and literature are available.
Other ways to add or change colors are also being developed. One innovative way makes possible the "custom-designing" of whipped cream by the consumer. A product called Color Tips is twisted onto the nozzle of the whipped cream can, and when the tip is pressed lightly, the whipped cream will dispense with a colored edge. The product, which is currently available in three colors (red, blue, and green) is available from Signature Brands LLC, Ocala, Fla.
• Foods having an array of flavors. A variety of different flavors and flavor combinations can be seen in extensions to established product lines. For example, Pepsi Cola Co. has introduced Pepsi with a Twist (a lemon flavor added) and Mountain Dew Code Red (a red-colored Mountain Dew with a cherry flavor). Also, Mistic juice drinks, produced by the Snapple Beverage Group, previously had such flavor combinations as Orange Carrot, Peach Carrot, Mango Carrot, Grape Cranberry, Tropical Carrot, Orange Mango, and Guava Guava. Now a new flavor combination, strawberry and tomato, has been added to the line. Called StrawMato, the fruit drink is said to be the first one that provides such a combination, blending the sweetness of strawberry with a touch of tangy tomato.
As convenience foods are developed that are easier to prepare and require less preparation time, flavors and seasonings play a major role in making them taste more desirable and have a culinary quality more comparable to that of foods served in restaurants. Examples of recently introduced conveniences foods will be described later in this article.
Flavors may also be used to advantage in nutraceutical products.
The South Beach Beverage Co., Norwalk, Conn., manufacturer of a line of ready-to-drink, non-carbonated juice blends and exotic teas under the brand name SoBe, has created a chocolate-tasting drink enhanced with nutraceuticals such as Siberian ginseng, vitamins (A, E, B-6, and B-12), and calcium. Called Love Bus Brew, the product is reportedly developed to taste like real chocolate milk and is not watery like other chocolate drinks may be.
Flavors are becoming bolder and bolder, reflecting increasingly international culinary influences. McCormick & Co., Inc., Hunt Valley, Md., has introduced its Gourmet Collection™—a line of gourmet herbs, spices, and blends that can help consumers prepare dishes at home. The line includes 22 new products, such as wasabi, lemon grass, garam masala, crushed rosemary, and chili pepper (ancho or chipotle). The line will be available at grocery stores in fall 2001.
--- PAGE BREAK ---
New ingredient developments may also be underway in the area of flavors. The Campbell Soup Co., Camden, N.J., and Senomyx, Inc., La Jolla, Calif., formed a collaborative research and license agreement for the discovery and commercialization of new ingredients that improve the taste of wet soups.
Senomyx is active in discovering new and improved proprietary flavor and fragrance molecules for use in a wide range of consumer products. The company's integrated technology platform combines an enhanced understanding of the biology of taste and smell with many of the same technologies and advancements that pharmaceutical companies have recently begun using to more efficiently discover new medicines. Senomyx is incorporating receptor biology, combinatorial chemistry, high-throughput screening, and bioinformatics into an integrated technology platform designed to enable the rapid, efficient discovery of new and improved proprietary flavor molecules.
• Vegetarian options. A wide variety of vegetarian products are available today in the supermarket. Soy plays a major role in many of these applications, but other ingredients may also be emerging.
 A line of soy-based sausages was recently launched by Kraft Foods, Glenview, Ill. Called Boca™ Sausages, the product is made with soy protein and reportedly has 60–65% less fat and 50% fewer calories than traditional pork sausages. Varieties include smoked, bratwurst, and Italian.
 Also making its debut was a soy-based tomato and basil pizza vegetable burger, marketed under the brand name Morningstar Farms by the Kellogg Co. Natural and Functional Foods Div.
Arthur D. Little, a consulting firm based in Cambridge, Mass., and Soyatech, Inc., a publishing and marketing research firm specializing in soyfoods, have formed an alliance to provide the soyfoods industry with strategic and technical solutions to increase consumer acceptance of soy products.
The first initiative of the alliance will be a multi-client, flavor benchmarking study of the U.S. soymilk industry. Experts will compare the leading brands of soymilk, as well as analyze dairy milk, to provide a reference point for companies that may wish to position soymilk as an alternative to dairy milk. Future studies are planned for soy burgers, tofu, and soy proteins in the U.S., Europe, and Asia.
Experts predict the soyfoods industry will grow 20% annually over the next few years. Soymilk sales alone rose 50% in 2000 and are expected to grow at least another 300% by 2005. The alliance between the two firms seeks to boost this growth by recommending improvements in taste and texture, formulation, merchandising, branding, positioning, manufacturing,food safety, and commercialization.
In addition to soy, other ingredients may be having an impact in the area of vegetarian foods. For example, Quorn™is the brand name of a new line of meat-free foods made from mycoprotein, an all-natural vegetable protein from the mushroom family. These meat-free foods have been popular in Europe, and will be launched in the United States, initially with a regional rollout, following approval by the Food and Drug Administration of mycoprotein, which is expected this summer.
--- PAGE BREAK ---
Products in the frozen line will include ready-to-eat chicken-style nuggets, patties, and cutlets, as well as entrees such as lasagna and fettucine. Other products may later include sausages, burgers, and cold cuts. The products are available from Quorn Foods, Riverside, Conn., a subsidiary of United Kingdom–based Marlow Foods, Ltd.
According to the manufacturer, these foods offer taste, quality, and variety that surpasses other meat alternatives. They are said to be an excellent source of protein and fiber, are cholesterol-free, and are lower in fat and saturated fat than equivalent meat products. The primary ingredient, mycoprotein, is grown using a fermentation process so that it can be harvested consistently. Other ingredients in these foods include vegetable flavorings and a small amount of egg white, giving them a meat-like texture and desirable taste.
For more information, see this month's DevelopingFoods.Com section beginning on p. 36.
• Encapsulated products. Encapsulation, an older technology, is leading to the development of a variety of innovative products. For example, Ben & Jerry's recently developed Kaberry Kaboom!, an ice cream made with encapsulated carbon dioxide for a crackling effect in your mouth and on your tongue. The product features strawberry and blueberry ice creams, white fudge–covered crackling candy (Pop Rocks), and a blueberry swirl.
In addition to creating a fun, interactive product, encapsulation can be used to solve a variety of functional problems.
A new, encapsulated fiber which can be used in a variety of food products without changing texture or moisture has been developed by the Dairy Products Research Unit of the USDA/ARS Eastern Regional Research Center, Wyndmoor, Pa.
The ingredient, termed "invisible fiber," is made by a process using milk protein to envelop the fiber and keep it from soaking up water. This protein barrier makes the fiber invisible to water (hence the name), and the fiber doesn't pull moisture out of the rest of the food product.
By reducing the water-holding capacity of the fiber, food quality is improved and more fiber can be added without changing the product's texture. Furthermore, the fiber envelope will dissolve during digestion, allowing the fiber to perform its normal function in the gut.
Conducting baking studies to test the moisture level, protein content, color, and hardness of foods made with the encapsulated fiber ingredient, researchers found that the quality of such products as cookies and muffins were improved.
--- PAGE BREAK ---
The ingredient is discussed further in Agricultural Research (March 2001), published by the Agricultural Research Service.
An encapsulated cinnamon ingredient is said to enhance dough rise while delivering fresher flavor and aroma. Called FlavorShure™ Cinnamon, it is specially formulated by Balchem Encapsulates, a business segment of Balchem Corp., Slate Hill, N.Y.
The ingredient helps solve a functional problem that baking manufacturers reportedly face when using raw cinnamon: the inhibition of the yeast function as a rising agent. Cinnamic aldehyde, the main volatile compound that contributes to cinnamon's aroma and flavor, is responsible for this problem. However, through encapsulation, the spice delivers maximum flavor without inhibiting rise in a wide range of yeast-leavened products.
In a sample product test, a loaf of bread baked with encapsulated cinnamon had 16% improvement in stack height over the loaf containing raw cinnamon. The ingredient is also well suited for dough applications where consumers require maximum cinnamon flavor and aroma.
• Baby foods. Baby cereals with formula, introduced by Nestlé Carnation, are made with a soluble fiber that is suitable for developing digestive systems. The cereals contain fructooligosaccharides (FOS)—a soluble fiber marketed under the name Baby Gentle™ Fiber. The ingredient helps support a healthy digestive system, which is important as a baby adapts to solid foods. Clinical studies have shown FOS to be safe and well tolerated in babies. According to the manufacturer, these baby cereals with formula are the only ones in the country to include added FOS.
Ways to manufacture improved, sterilized, dairy emulsion beverages, such as sports drinks and infant formulas, are being studied by researchers at Texas A&M University. The researchers are testing storage stability of dairy-based emulsion beverages through improved formulation and processing conditions in an effort to reduce creaming, sedimentation, and age-induced gelation.
The stability of emulsion beverage products containing 3.2% protein has been studied, and compared to the use of milkfat, coconut oil, and sunflower oil in lecithin or monoglyceride solutions. Emulsions made with milkfat as the lipid were the most stable and did not sedimentize as rapidly as non-milkfat emulsions during storage.
According to lead investigator, Ron Richter, professor of food science and technology at Texas A&M, "results of this study should provide the information necessary to improve products that are currently available and provide the fundamental knowledge required for development and processing of new products in this category."
--- PAGE BREAK ---
• Confectionery items. A variety of confections highlighting flavor combinations and special textures have made re cent debuts in the supermarket. For example, chewy fruit-flavored candy. Twizzlers® Twist-n-Fill™, incorporates two fruit flavors in every bite. The candy, manufactured by Y&S Candies, a Division of Hershey Foods Corp., Hershey, Pa., includes such varieties as Red Raspberry & Tropical and Watermelon & Cherry.
A frozen confection or novelty item—called Nestlé® IceScreamers™ Lickety Slicks™ Gel Pops—is made with a proprietary technology that produces a combination of gel and water ice mix. Available from Ice Cream Partners USA, the product—unlike traditional ice pops—has a smooth, gel-like texture which becomes more bendable as it is licked. It also has a longer-lasting flavor, its gel-like texture holding in all the flavor for intense fruit flavor impact.
Confectionery ingredients, designed to solve specific functional problems, may lead to the development of future innovative products, especially in the chocolate area.
A new generation of polyglycerol polyricinoleate (PGPR), an emulsifier used to adjust the flow properties of liquid chocolate masses, has been developed by Palsgaard A/S, Denmark. Called Palsgaard® 4150, the highly concentrated PGPR is said to combine functional properties with a neutral flavor and transparent appearance. Its higher performance than traditional PGPRs makes possible the solving of production problems related to poor flow of the chocolate masses, and the obtaining of a further reduction in the fat content of the chocolate at a constant PGPR dose level.
Chocolate powders having reduced fat are available from Natra USA, Inc., Coral Gables, Fla. These powders make possible the development of reduced-fat and lowfat confections with authentic chocolate tastes. Fat is physically removed from the chocolate by a proprietary process. The particle size of the chocolate powders is less than 20 microns, imparting a smooth taste and flavor without any grittiness.
A souring agent for panned confectionery has been introduced by the Fine Ingredients Div. of Ashland Distribution Co., Dublin, Ohio. Called Quick Acid, the product allows a confectioner to put a layer of citric acid into the matrix of a panned confection without any of the complications associated with a strong acid coming into contact with sucrose in a panned candy. The coprocess technology allows for the formation of a gelatinous matrix that effectively entraps the acid and stops it from reacting with the sucrose or migrating within the system. Problems such as stickiness, sugar inversion, or blotching of the color and shine are avoided.
McCormick Flavor, a division of McCormick & Co., Inc., Hunt Valley, Md., has developed a new line of exotic fruit flavors for confections, such as pectins and soft candies. These flavors include N&A Tamarind, N&A Mandarin, NFB Pomegranate, Artificial Starfruit, N&A Papaya, N&A Arrayan (guava-like), N&A Lime Blossom type, and N&A Lychee. These flavors are described by the manufacturer as providing confections with tangy, sweet, and exotic kinds of flavor profiles.
• Fish products. A line of frozen prepared fish products, manufactured by AquaCuisine, Boise, Idaho, are fortified with omega-3 long-chain polyunsaturated fatty acids—an ingredient which scientific studies have shown can promote cardiovascular health and provide a variety of other health benefits.
--- PAGE BREAK ---
A patented process that allows omega-3s to be easily formulated into healthful foods without altering sensory profiles has been developed by Roche Vitamins,  Inc., Parsippany, N.J. AquaCuisine has strategized with the company to bring a line of appealing fortified fish products to the supermarket. The products include Tuna Burgers, seasoned with roasted red pepper, garlic, and onions; Salmon Burger, made with pure Alaska salmon and seasoned with lemon and herb; and seafood pasta entrees, including Mediterranean Shrimp, Sesame Ginger Shrimp, and Salmon Santa Fe. Each product includes prominent packaging graphics that highlight omega-3s as an ingredient.
In addition to their use in the above fish products, the ingredient may be used in such diverse applications as breads and rolls; dairy products including milk drinks, yogurts, and cheeses; egg substitutes; pasta products; salad dressings; and nutrition bars.
Chicken of the Sea International, San Diego, Calif., has unveiled a family-size tuna salad kit. The convenient kit contains premium, no-drain tuna in a vacuum-packed foil pouch, a proprietary blend of flavored mayonnaise or salad dressing, and dry seasoning—all the pre-measured ingredients necessary to make fresh tuna salad for the whole family. The tuna salad kit is available in four varieties—salad dressing and sweet pickle relish, savory smoke flavored, mayonnaise and onion, and reduced-fat mayonnaise. No refrigeration is necessary.
Scientists using genetic research have also been trying to develop an improved catfish and may have achieved it. An improved catfish variety—USDA 103—has been developed by USDA/ARS researchers at the Catfish Genetics Research Unit in Stoneville, Miss. The variety is said to grow faster than other tested catfish and is ready for the market sooner. The quality of fresh, frozen, and cooked fillets is comparable to that of other popular catfish strains. The variety, which was scheduled to be available in February 2001, is discussed in detail in Agricultural Research (January 2001).
• Breakfast foods. A variety of recently launched breakfast foods may be especially appealing for children. For example, Eggo Waf-fulls—frozen waffles stuffed with strawberry jelly and other flavors—and Chocolate Chip Pop Tarts have been recently introduced by Kellogg. Also, a chocolate chip toaster pastry, Kool Stuf® Chips Ahoy!, has been developed by Kraft Foods. The toaster pastry is made with real chocolate chips on top and a chocolate-like filling in the middle. Other new varieties under the Kool Stuf brand include Oreo, Honey Maid Graham S'Mores, Screaming' Strawberry, and Super Fudge Blast. 
Eggland's Best Inc. unveiled a new product, Cage-Free Brown Eggs. These eggs differ from other cage-free eggs because they are produced by hens fed a patented, all-natural, all-vegetarian diet, and have the same enhanced nutritional benefits as white eggs produced by the company. The benefits include: high in vitamin E, only 190 mg of cholesterol, 25% less saturated fat, a level of omega-3s three times higher the amount in typical eggs, and 40% of a person's daily iodine requirement.
Encapsulated cinnamon, discussed earlier in this article, may find application in cinnamon toast and other bakery products especially suitable for breakfast. Soy milk may be used as a dairy alternative on cereals. And reduced-calorie fats may be used in formulating chocolate chips for muffins and breakfast pastries.
--- PAGE BREAK ---
• Convenience foods. One notable example of a convenience food has been the bagged salad mix. Over the past ten years, sales of these ready-made products have increased dramatically—from about $82 million in 1989 to $1.7 billion in 2000. Other examples of convenience foods include products such as frozen dinners and Hamburger Helper. Today's grocery stores are seeing convenience foods that even quicker and easier to prepare. And they are developed so that their tastes and textures are reminiscent of a dining-out experience.
For example, a fully cooked, seasoned ground beef product in a resealable bag has been launched by Farmland National Beef, Inc. The fresh beef product—called Farmland Ground & Browned—is ready to microwave and eat, reducing preparation time for many meals. According to the manufacturer, it maintains the tender and juicy homemade flavor of fresh ground beef and is available in three flavors—Original, Mexican, and Italian. The product is made from real ground beef and is sold in the fresh meat case in groceries.
Other recent meat arrivals to the grocery store include Farmland Foods' Ribbits, smoked pork brisket tips that heat in the microwave, and precooked bacon that reportedly has the taste of the traditional version with the benefit of convenience.
A new product, Nestea® Iced Tea Liquid Concentrate, allows consumers to make flavored iced tea in seconds. Preparation requires only the pouring in of the liquid concentrate and the addition of water. The product is packaged in an easy-to-measure and easy-to-pour, 16-oz bottle, allowing servings of any size from one glass to four quarts. The sleek, resealable bottle includes a measuring chart showing how much tea to use per quart of water. The product is available in three flavors—Lemon, Raspberry, and Green Tea with Honey. According to its manufacturer, Nestlé USA, Beverage Div., Glendale, Calif., the liquid concentrate may be used to make either cold or hot drinks and can be tailored to the consumer's own flavor preference.
A ready-to-eat meal can be quickly and conveniently prepared using Supper Bakes, introduced by Campbell, Camden, N.J. Each of the four meal varieties (Herb Chicken with Rice, Lemon Chicken with Herb Rice, Savory Pork Chops with Herb Stuffing, and Garlic Chicken with Pasta) takes five minutes to prepare and 30 minutes to bake. Ingredients needed for the meal comes in a box, which contains a 10-3/4-oz easy-open can of Campbell's specially blended baking sauce; a seasoning packet; rice, pasta, or stuffing; and a crumb topping. Meat needs to be added.
A quick-to-make pasta and sauce combination, Ragu® Express!™, has been introduced by Unilever Bestfoods. The ready-to-heat product contains six, single-size servings of quick-cook spiral pasta and real Ragu sauce in a sealed package. It it available in three varieties—Traditional Tomato, Sweet Tomato Garlic, and Classic Meat Flavor.
As consumers keep searching for increasingly convenient food products, a variety of ingredients can have impact. For example, vegetable proteins such as soy can improve texture. Flavors and seasonings, as noted earlier, can play a role in making convenience foods seem more like restaurant meals. Approaches combining food science with culinary expertise bring a variety of upscale ingredients into the development process. And a range of vitamins, minerals, and other nutraceutical ingredients can add health to the convenience product, making it more desirable and easier to get the right nutrients into your diet.
--- PAGE BREAK ---
• Healthy foods. A variety of healthy food products have been designed specifically for women.
For example, Kraft Foods has introduced a crispy-textured nutrition energy bar, Oasis, which contains soy protein and provides 22 essential vitamins and minerals important for women's good health, including iron, calcium, and folic acid, as well as 100% of the daily value of vitamin C. It has 170–190 calories and is available in six varieties—Strawberry Cheesecake, Chocolate Celebration, Chocolate Peanut Crisp, White Chocolate Raspberry, Oatmeal Raisin, and Lemon Twist. (Note some of the indulgent-sounding flavors to attract consumers to the healthy product.)
From Quaker Oats is a new oatmeal, Nutrition for Women, which has added calcium, iron, and folic acid.
A nutrition bar, Flax & Soy, is available from Zoe Foods. Combining flaxseed and soy, the bars are said to help women minimize common menopausal symptoms such as hot flashes. The 1.8-oz high-fiber bar comes in chocolate and apple crisp flavors and contains up to 2,100 mg of omega-3 fatty acids that contribute to overall heart health.
A line of ready-to-drink shakes and nutrition bars—called AdvantEdge Carb Control—are primarily targeted toward women who recognize the importance of consuming enough protein each day and reducing their intake of simple sugars. The products, available from EAS, Golden, Colo., offers low fat and low carbohydrates with enough protein to meet daily nutritional needs.
Other health niches are also being addressed. Innovative products have been developed in response to diabetes, which has become a leading cause of death and disability. For example, low-glycemic food products, such as pasta, are being developed which are highly desirable to diabetics, athletes, and those interested in losing weight.
A formulation combining chromium picolinate and biotin works synergistically to improve glucose uptake and lipid profiles for consumers predisposed to diabetes. Called Diachrome™, the product was introduced by Nutrition 21, Purchase, N.Y. Recent studies suggest that the addition of the vitamin biotin appears to enhance the positive benefits of chromium picolinate, the combination of nutrients significantly enhancing sugar metabolism and helping to improve cholesterol profiles.
Also, a formulation based on botanical extracts which may help lower blood sugar levels in people with Type II diabetes is available from Draco Natural Products, Inc., San Jose, Calif. The product, marketed under the name Diabetes Control Formula D-52, consists of a variety of herbal extracts with different modes of action for helping to lower blood sugar levels.
Furthermore, in light of new federal guidelines calling for people to change their diets and lower LDL cholesterol, we may also see more foods targeting high levels of cholesterol. In fact, it wouldn't be that surprising if at the next supermarket show, more products made with cholesterol-lowering ingredients will be highlighted.
--- PAGE BREAK ---
Several emerging ingredients have health implications. For example, Kao Corp., Japan, developed a cooking oil made with diacylglycerol, which studies have shown can help reduce body weight and body fat. A dried milk protein hydrolysate, marketed under the name Prodiet F 200 by France-based Ingredia, contains a bioactive peptide that has been isolated, purified, and proven to help reduce anxiety. Rhodia, Inc., Madison, Wis., in conjunction with North Carolina State University and California Polytechnic State University, is working on the genome sequencing of Lactobacillus acidophilus. The research is expected to provide groundbreaking information needed to improve efficacy, increase shelf stability, and enhance functionality of probiotic strains for the benefit of human health. An oil extracted from corn fiber, a by-product of milling operations such as ethanol plants, contains phytosterols which are helpful in blocking the absorption of cholesterol into the human blood system. Studies show that corn fiber oil is high in a derivative of sitosterol that offers antioxidant properties and lowers cholesterol.
A variety of factors have to be taken into consideration when developing foods for the marketplace.
Even though these factors are carefully considered, there is no guarantee that these products will be successful. A recent study, for example, showed that at least one of every two new consumer products fails.
The search for innovation continues, however. Hopefully, some of the cutting-edge developments mentioned in this article will help increase the chances that these products will succeed where others have fallen to the wayside.
PRODUCTS & LITERATURE
Soy Sauce is suitable for use in the manufacture of fresh or frozen pizzas. In pizza crusts, dehydrated soy sauce can enhance both flavor and browning. Liquid or dry soy sauce—as well as teriyaki sauce—can complement or replace traditional marinara sauce. Soy and teriyaki sauces can also add flavor and browning of popular toppings such as meats and vegetables. For more information, write to Kikkoman International, Inc., P.O. Box 429784, San Francisco, CA 94142-0784 (phone 415-956-7750) —or circle 300.
Cheese Ingredient—called Premium Cured Pasteurized Process Cheddar Cheese—provides flavor and textural characteristics in cheese sauces, soups, and fillings. The ingredient is said to offer an opportunity to intensify the sharp, aged cheddar profile among a variety of applications, while maintaining consistent flavor intensity with uniform melt and texture. For more information, write to Kraft Food Ingredients Corp., 8000 Horizon Center Blvd., Memphis, TN 38133 (phone 901-381-6500) —or circle 301.
Mamey Flavors, based on the flavor of an exotic tropical fruit by that name, may be used in such applications as frozen desserts and beverages. Mamey, popular in Hispanic markets, has a flavor described as "sweet, pumpkin-like, with carrot and almond nuances." Flavors duplicating the taste of mamey are available in both natural and artificial forms. For more information, write to David Michael & Co., Inc., 10801 Decatur Rd., Philadelphia, PA 19154 (phone 215-632-3100; fax 215-637-3920) —or circle 302.
Use of Starches in low-moisture snack and cereal products is discussed in an 8-p brochure. Entitled Specialty Starch Selector Guide for Cereals and Snacks, the brochure was written to help manufacturers choose the most appropriate specialty starch for a variety of functions. These may include achieving optimum crispiness or crunchiness; improving texture and mouthfeel; controlling expansion and density; extending bowl life; binding grains, nuts, and fruit; reducing oil absorption, cracking, and breakage; and resisting shear and excessive heat during processing. The guide covers baked, fried, and extruded snacks; shredded cereals; extruded/puffed cereals; granola cereals; and flaked cereals. For more information, write to National Starch and Chemical Co., P.O. Box 6500, Bridgewater, NJ 08807-0500 (phone 800-797-4992; fax 609-409-5699) —or circle 303.
--- PAGE BREAK ---
Benefits of Whey Proteins will be promoted by the Whey Protein Institute, recently formed by Davisco Foods International. A separate company entity based in Eden Prairie, Minn., the institute is designed to promote and build awareness of the nutritional and functional qualities of the dairy ingredient. Studies have shown that whey proteins has an ability to enhance the immune system. Other recent research has demonstrated its potential value in the areas of hypertension, breast cancer, appetite suppression, digestive disorders, and dental caries. For more information, write to Whey Protein Institute, 11000 W. 78th St., Suite 220, Eden Prairie, MN 55344 (phone 952-833-0969; fax 952-944-7675) —or circle 304.
Roasted Flavors, based on hydrolyzed vegetable proteins, provide savory topnotes in such products as pasta sauces, soups, gravies, vegetarian side items, crackers, and other products. According to the manufacturer, the flavors can add the taste of roasted meats and vegetables without additional processing steps and microbial concerns. The flavors are retort, process, and freeze-thaw stable, ensuring flavor fidelity throughout a wide range of processing conditions. For more information, write to Innova, a Griffith Laboratories Co., 2021 Swift Dr., Oak Brook, IL 60523 (phone 630-928-4800) —or circle 305.
The Effect of Honey on the growth of bifidobacteria was the subject of a study conducted at Michigan State University. The study found that honey enhanced the growth, activity, and viability of commercial strains of bifidobacteria typically used in the manufacture of fermented dairy products. However, this effect was strain specific. There was also a synergistic effect among the carbohydrate components of honey in promoting growth and activity of bifidobacteria. The effect of honey on the growth and activity of intestinal Bifidobacterium spp was similar to that of commercial oligosaccharides. For more information on this study, write to National Honey Board, 390 Lashley St., Longmont, CO 80501-6045 (phone 303-776-2337; fax 303-776-1177) —or circle 306.
Banana Flavor may be used to enhance dairy products such as fluid milks, ice creams, and yogurts; beverages; baked goods; and confections. The water- or oil-soluble flavor is said to have characteristics emulating those of ripe bananas. Available as a Natural or Natural and Artificial Flavor, it is offered in liquid, powder, or spray-dried forms. For more information, write to Comax Flavors, 130 Baylis Rd., Melville, NY 11747 (phone 800-992-0629; fax 631-249-9255) —or circle 307.
Vanilla Bean Paste is suitable for use in dessert items such as flans. The newly introduced ingredient, Madagascar Bourbon Pure Vanilla Bean Paste, is said to be measure-for-measure the same as Madagascar Bourbon Pure Vanilla Extract and is the equivalent of one whole vanilla bean. It has a rich, mellow flavor and provides flecks of natural vanilla beans in the formulation. Potential applications include mousse, tiramisu, souffle, sabayon, and other sweet, dairy-based desserts. For more information, write to Nielsen-Massey Vanilla, 1550 Shields Dr., Waukegan, IL 60085-8307 (phone 847-578-1550; fax 847-578-1570) —or circle 308.
by DONALD E. PSZCZOLA
Associate Editor